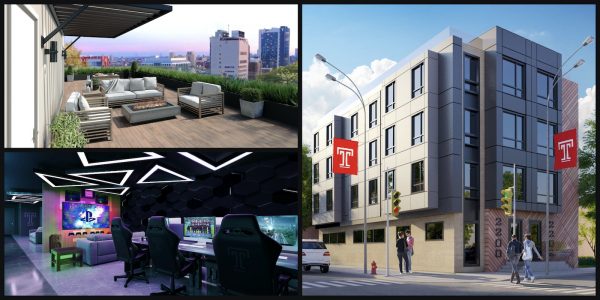 NYCE, a real estate investment firm, recently raised $1 million using the Reg CF security exemption. Under current rules, $1.07 million is the maximum amount an issuer can raise in an offering. But NYCE used a bit of a different strategy to complete the funding round as the company listed its offering on two different platforms – Wefunder and Republic, both leading securities funding portals. On Wefunder NYCE closed at $727,175 backed by 835 investors. On Republic, NYCE raised $283,383. The Republic offering was for student housing development by Temple University being developed by NYCE Companies, Inc. Republic has created a real estate vertical buttressed by an acquisition in this sector of crowdfunding.
NYCE has received notification that its offering was the fastest real estate firm to raise $1 million using Reg CF.
NYCE is a real estate-focused firm that has been described as the "Robinhood for real estate." Philip Michael, CEO of NYCE, is on the recording explaining their mission as "creating 100K Millionaires through real estate ownership." A pretty impressive goal.
Crowdfund Insider contacted Michael to better understand as to why the company leveraged two funding portals. Our discussion is below.
---

What were the benefits for NYCE in using two different funding portals around the same time?
Philip Michael: A couple, actually. Number one, both are awesome platforms and the people I've worked with are phenomenal. I can't say enough good things about either. In terms of TEMPLE I, what appealed to us was the Republic Real Estate team, as mentioned.
Our Wefunder offering was more of an investment into a Fintech with underlying real estate assets vs. a direct-access offering into an actual asset. So the Republic deal was perfect to issue ownership in a specific project vs. the parent company.
One of the most important reasons, however, was access.
Our aim, again, is to help 100,000 people from underserved communities become real estate owners. The Wefunder offering had a $500 minimum, which is still a super low price point for real estate. But for first-time investors in a pandemic, that $500 kept many out as well.
We had a lot of potential first-time investors who wanted to get in at a lower price point, which just wasn't feasible for the larger offering.
At $360,000, the TEMPLE I offering is a limited offering, it's an isolated asset, which allowed us to offer access at a cheaper price point—in this case, $79. So we've had far more investors in TEMPLE, which is ultimately what we want, overall.
We're working on offering access at $10, once the app is live. We want that to be a Robinhood-style app but for real estate. That's the next phase in our mission to empower the 100K.
Did you have to convince the platforms to agree with the dual offerings?
Philip Michael: We didn't do both at the same time. Plus they were very different offerings, though the overall objective was the same.
Our overall mission is to help 100,000 people become first-time investors and eventually have a $1M net worth themselves. As part of that overall mission, our goal is to offer access to information, communities, as well as our projects individually. There hasn't been a lot of meaningful Reg. CF raises for real estate, let alone successful raises.
Once Republic acquired Compound, it was an obvious synergy since they've pretty much pioneered the micro-investments in smaller real estate projects. So it made perfect sense. Our Wefunder campaign closed Aug. 1 at midnight at $727,175 across 835 investors. Our TEMPLE I offering went live a month ago, which is just short of $300,000.
What were the challenges for both the securities offerings?
Philip Michael: Overall, the main challenge was the whole environment around our raise. I was disappointed initially, my goal was to hit $1M in 18 minutes.
It was very difficult to get media attention with COVID, then protests and riots. The vast majority of investments came through my work on Instagram. My following went up from the time we started from friends and family to almost 55K followers. And just putting out daily content without mentioning it. Not to sell but just to add value in furtherance of our mission. Then people found it on their own.
Have a crowdfunding offering you'd like to share? Submit an offering for consideration using our Submit a Tip form and we may share it on our site!

Sponsored Links by DQ Promote