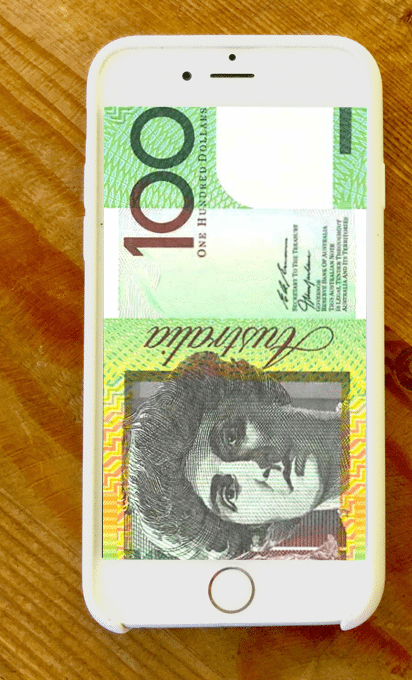 Dan Jovevski, a Fintech professional and former banker at National Australia Bank (NAB), has reportedly helped his company, WeMoney, with securing $2 million in capital in order to provide a service that helps young consumers with making better financial decisions.
As reported by the Financial Review, this is Jovevski's second Fintech focused business. He has also launched a company called SwitchMyLoan, which was acquired by Pioneer Credit (a financial service provider with over 160,000 customers) back in 2016.
WeMoney's seed round was led by Perth-headquartered BetterLabs, the VC division of automobile insurance company RAC, Full Circle VC and several other individual investors including Ben Lamb (the CCO at Prospa), Luke Howes (founder at Proviso), Rob Antulov (executive director at Jacanda Capital), and Ben Taylor (GM at Harmoney).
Joveski noted that while he had been working at Pioneer, he realized that many Australians were struggling to manage their finances. That's why he has helped launched WeMoney, which aims to serve as a "financial health" platform that helps consumers with achieving their financial goals.
Joveski stated:
"The straw that broke the camel's back was when I had my first kid on the way and I looked at my own finances and realized I needed to sort myself out. I needed to review my insurance, refinance my mortgage and do everything I could to reduce my expenses. As an industry insider, it took me three days full-time of back and forth phone conversations to get it sorted."
He continued:
"In the financial system … there's a lot of organizations, and how they generate a lot of their revenue and profitability is relying on the laziness of people, and I think that's fundamentally unfair. People should be empowered to effortlessly achieve the things they want in life."
Joveski added that his company will focus on helping people with effectively managing their money so that they are in a better position to take care of their expenses. WeMoney is also focused on obtaining an Open Banking license so that the Fintech firm can gain access to customer banking data, which may be used to improve the quality of services offered to them.
WeMoney's platform lets users keep track of their pending utility bills and other recurring payments. The platform also aims to help customers with managing their savings and monitoring their monthly income. Joveski revealed that his company is also developing features that will use behavioral science and AI to help users make better or more informed financial decisions.
Joveski further noted:
"In terms of our AI and machine learning investments, we're working on that now to turn on in 2021. To do that we need the data set to kick in so we can understand how people use and spend their money [to implement our algorithms].
Many other companies across the globe are developing financial management solutions.

Razer Fintech and Franklin Templeton will be offering digital wealth management services to Millennials in Singapore and other Asian countries. Earlier this month, California based Fintech Wealthfront, which offers Robo-Advisory services, introduced "self-driving" money.

Sponsored