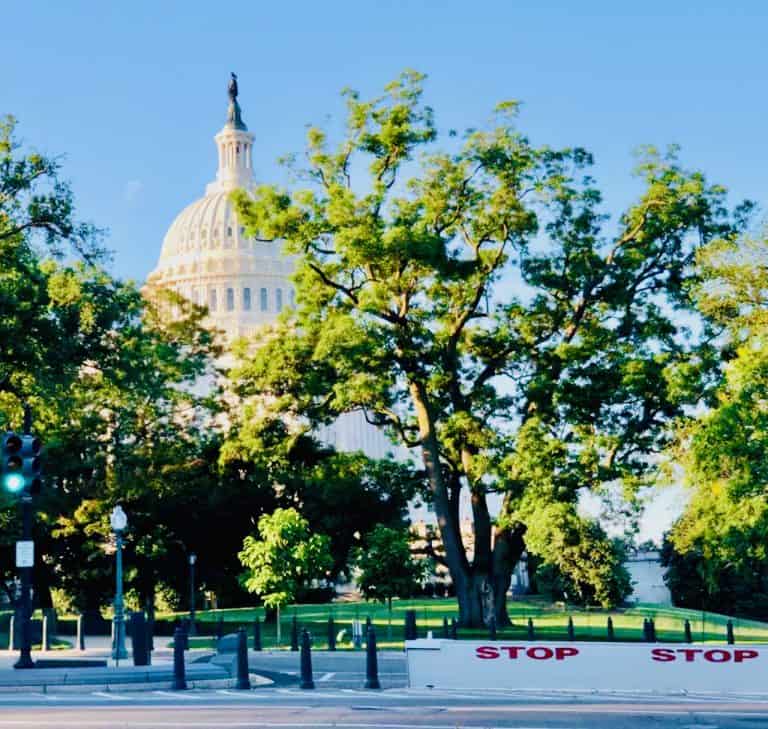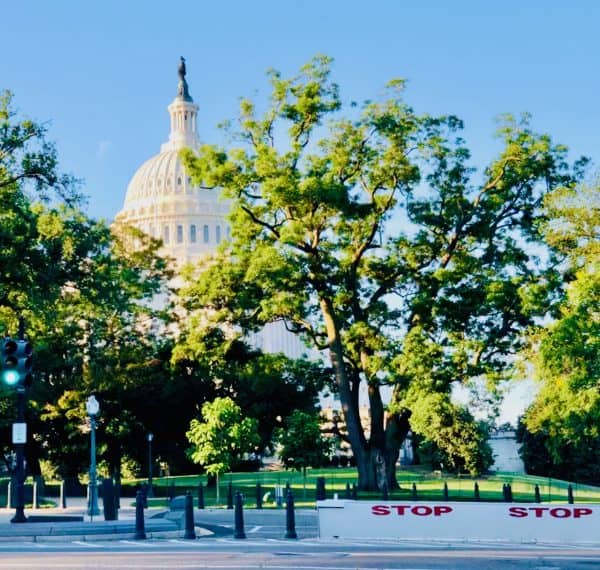 We recently spoke to Meltem Demirors, the Chief Strategy Officer at CoinShares, a digital asset treasury management firm that manages over $1 billion in assets. Demirors talked about how financial markets reacted after US President Donald Trump tested positive for COVID-19.
She also discussed the importance of introducing more updated regulatory policies that are more relevant to the open-source and decentralized cryptocurrencies being developed today. She went on to talk about online capital formation and how the crypto and blockchain sector may evolve and mature in the coming years.
Our discussion is shared below.
---
Crowdfund Insider: US President Trump recently tested positive for the COVID-19 virus. What impact do you think this had on the Bitcoin (BTC) price and other digital assets? How did the traditional financial markets react? In general, how do markets react to these types of developments, according to your experience?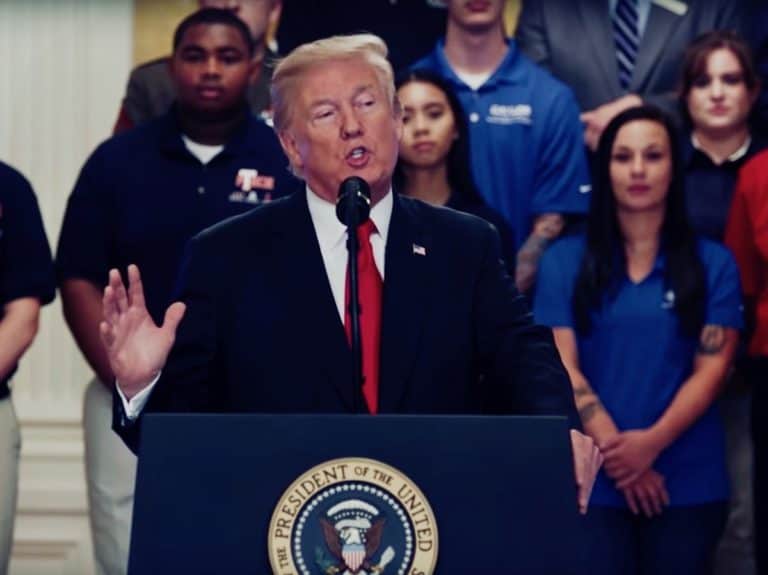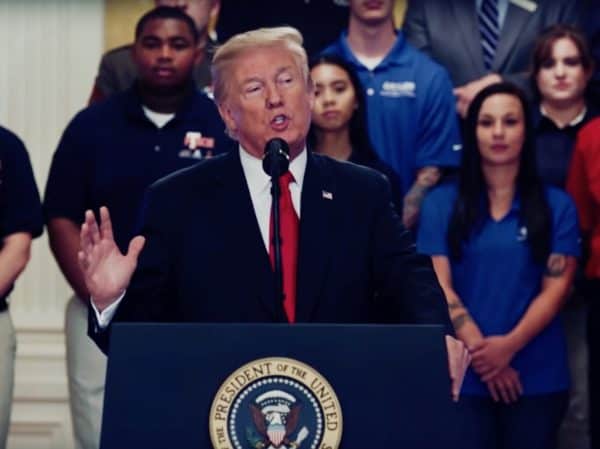 Meltem Demirors: The news of Trump testing positive for Covid-19 did not have a direct impact on the Bitcoin price, but did impact equities. If we look at crypto markets since March and even before then, Bitcoin has been highly correlated to the equities market. On the Friday when the announcement that the president had contracted Covid came out, we saw a sell-off in the broader market and that was also reflected in Bitcoin due to its correlation with the equities market.
Generally, around election cycles there's a lot of uncertainty, which has been further compounded by the current economic and financial crisis, resulting in a lot of uncertainty around how long this recovery will go on, how much stimulus the government will provide, and what types of policies will be enacted by various parties. A lot of the uncertainty you see is reflected in not only Bitcoin spot markets but even more so in futures markets, which right now are backwardated, meaning spot is higher than the futures price.
However, the presidential contest is far less important than the overall outcome of the election, especially Congress. A Biden win with a republican majority or a Trump with a democratic majority means more partisan politics and gridlock on key issues.
Crowdfund Insider: CoinShares recently hit a key milestone. Your company is now managing over $1 billion in crypto-assets and other investments. Please explain what your growth strategy might be for 2021 and the next few years.
Meltem Demirors: Our products have been trading in the market since 2015 and certainly the world has changed a lot since 2015.  We are at the highest number of certificates in the market since inception, meaning there's more of our product in the market than ever before. Our products are created and redeemed on a daily basis and we've seen some really interesting behavior from our product holders, who, even through the events of March and some of the volatility we've seen in Bitcoin, have continued to hold our product in their portfolios. So I think what we're seeing is 3 things.
1. Investors in this current environment see a bleak future ahead. Short term rates are at 0, long term rates are around 2.5%, and target inflation is 2.5% or higher. Holding treasuries isn't going to cut it. Fixed income and bonds are struggling. Equities are overbought, with companies being valued at expected 2023 or 2025 P/E multiples instead of realistic expectations. Across the board, people are reevaluating their portfolio allocations and looking to add alternatives to diversify their portfolio.
In the process of looking at alternatives, Bitcoin is a clear winner since it's highly liquid and trades 24/7 in a global, increasingly regulated, and structured market. Investors can buy Bitcoin in a product wrapper, like our XBT Provider ETN, spot, in cash-settled futures, physically settled futures or options. We are seeing the emergence of high-yield Bitcoin products, where investors who are net long can earn 5 – 7% pa on their bitcoin holdings, which is also quite attractive.
As more asset managers, financial advisors, wealth managers, and individual investors look across the landscape of investable assets, they are becoming more open to holding Bitcoin or cryptocurrencies in general than they were in the past. We're certainly seeing more acceptance of Bitcoin just because of the challenges of the broader macro climate and what that means for investor portfolios. We put out a research piece recently called "A Little bit of Bitcoin Goes a Long Way" that delves into the mechanics of Bitcoin in a traditional 60/40 portfolio and how Bitcoin helps diversify risk versus return in such a portfolio. If we look at the universe with assets, Bitcoin starts to look more attractive in the current environment.
2. The narrative around Bitcoin has changed a lot. One of the primary objections to Bitcoin in the past was its volatility and given how volatile other markets have been, Bitcoin volatility no longer feels as tremendous to people who are looking at Bitcoin because its volatility is at all-time lows, and equities and other assets have been far more volatile. Bitcoin has been trading in a very tight range for the last quarter and looks to continue trading in that range. As I mentioned, futures are currently backwardated, meaning they're trading at below spot, so we don't anticipate seeing a lot of volatility in Bitcoin markets over the coming quarter unless there's some sort of cataclysmic market event in which case the coin will follow broader macro markets. I think that Bitcoin becoming less volatile and everything else becoming more volatile has changed some of the perception of risk around bitcoin as an asset.
3. As we look at policymakers around the world, we are now in a zero interest rate policy (ZIRP) environment and in some cases, regions of the world are contemplating an NRP or negative rate policy.
In an environment where a region or country wants to implement negative rates, there needs to be a central bank digital currency (CBDC) to prevent people from taking cash or gold out of their bank accounts and stashing them under their mattress because no rational person will leave their capital in a bank account if they're losing 1- 2% or more every year.
We are also seeing central banks seriously considering the implications of a world in which digital assets exist and what they mean for the premise of fiat currencies and a central bank's ability to implement more aggressive monetary policies to encourage spending. i.e. negative interest rates. These policies are going to be challenging to implement if they don't have surveillance money that effectively allows them to ensure that no one can escape that policy effect.
Crowdfund Insider: During our conversation, you had mentioned that crypto and blockchain companies don't have a well-defined finance function. Why is this important and how can this be achieved?
Meltem Demirors: Crypto companies don't have a well-defined finance function and often don't hire a CFO until very late – Coinbase hired a CFO at Series C, Circle at Series C, EOS after raising $4B, etc. Entrepreneurs shouldn't be trying to act as hedge fund managers, they should hire a CFO or finance leader to help optimize their financial management practices in a way that's appropriate for their revenue model, their business model, and their regulatory requirements.
We work with our portfolio companies on this and helping them get this infrastructure in place early on. This is a common challenge in the tech industry, but compounded by the fact that crypto co's hold digital assets on their balance sheet.
The challenge we get into is since crypto is inherently financial in nature, after all these are digital assets, the community is still working to define what the various functions in a Crypto company should look like, and unfortunately, we still haven't seen the emergence of CFO's or really an awareness of the importance of having a capital planning strategy. This problem is not exclusive to just crypto companies, as we've seen with the repeated blowups in different sectors it's really just endemic to the general startup community.
Crowdfund Insider: Online capital formation is still in its early stages of development. Recently, Crowdcube and Seedrs merged their operations (pending regulatory approval and other routine procedures). The deal was structured in the form of an acquisition where Crowdcube will be acquiring Seedrs to operate as a single and hopefully more resourceful entity.
Do you see crypto and blockchain playing a role in this area?
Meltem Demirors: There's a lot of energy and capital and sort of pontification that's gone into this solution, but it isn't yet clear that there is actually large market demand for solving this problem.
The first assets that will be digitized and put on a blockchain will be highly standardized contracts like bonds, not highly complicated, very esoteric things like private securities offerings because like the issue with inefficiency in the private securities market is not that they can't be easily traded or transacted, the issue is how do you derive fair market value for something that's illiquid and is only priced sporadically.
A lot of people are conflating the challenge of price discovery with the challenge of having market infrastructure and there are two fundamentally different challenges. So attempting to find a standard process and a standard format to capture a bunch of very esoteric, very different, very illiquid assets, it's just not how I see the problem being solved today.
In our view, there's a far more immediate opportunity to take highly inefficient parts of the existing structured products market and make them more efficient using blockchain technology and stablecoins.
For example, banks like JP Morgan are using stablecoins for internal reconciliation and in experiments around how to manage corporate bonds and do periodic coupon payments and periodic settlement for things that have a complicated post-trade life cycle. To me, the real opportunity in 2020 and in the next few years, is probably in the more structured market before we get to the highly unstructured and more esoteric market.
Crowdfund Insider: The Bitcoin Mercantile Exchange (BitMEX), a leading crypto derivatives exchange, has been hit with major charges by the CFTC. During our discussion, you had mentioned that regulators are not too familiar with the latest technological developments. What are your thoughts regarding crypto regulations?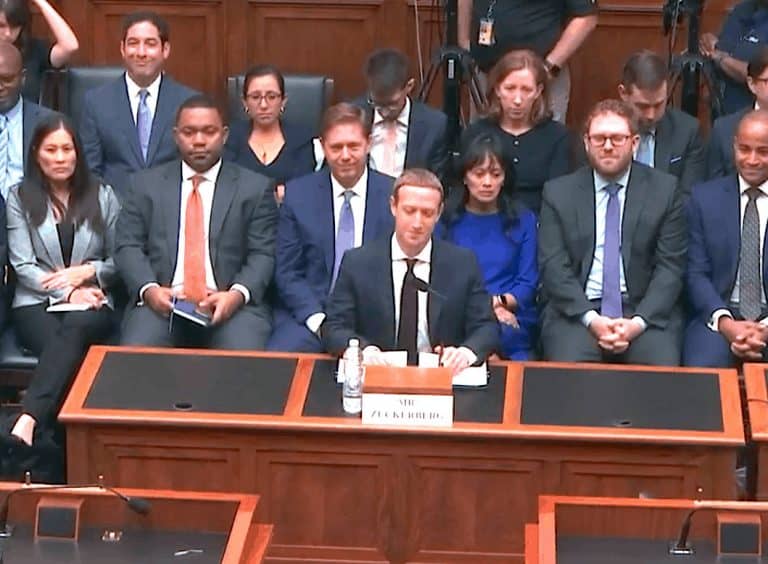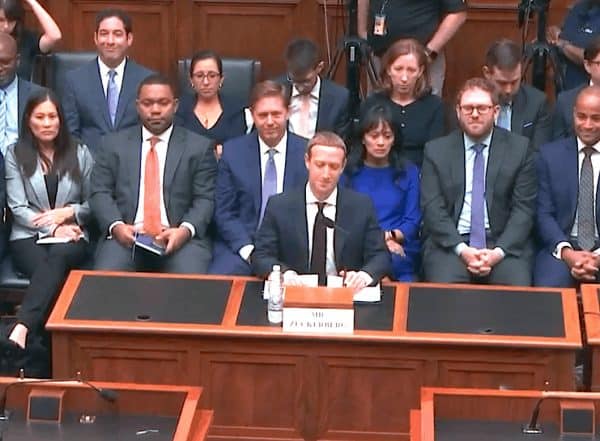 Meltem Demirors: What we're seeing play out in governments around the world, is there is one generation of policymakers who grew up during the Cold War, whose mentality has been defined by the last 40 years of partisan politics, and the last 40 years of physical warfare. Then we have a new younger generation of politicians and policymakers who grew up sort of digitally native and who are accustomed to all of this new technology. Nowhere was that clearer than in the big tech hearing that was held in the Financial Services Committee of the US House of Representatives.
We literally had sitting geriatric representatives asking the CEO of Facebook about spam mail filters. The level of misunderstanding and the lack of knowledge and understanding of new technology is a bit staggering. Many of the policies don't make sense and they're neither pragmatic nor practical. What we have is a group of people in power, who are living in the past, and then we have a group of people who don't have formal power, but have the ability to build technology and communities online that supersede national borders.
Fundamentally, a world in which physical jurisdiction defines the regulatory perimeter (existing financial services) is largely incompatible with policies designed for a world that is dematerialized, fully digital, and has no clearly defined jurisdiction (cryptocurrencies and open-source software). We see policies now attempting to define jurisdiction by point of use, and the US has clearly stated it will pursue enforcement action if data touches US-domiciled servers, which is similar to the challenges faced in the P2P filesharing days.
As we saw with the popularity of the BitTorrent protocol and the rise of P2P filesharing, regulators will try to apply pressure to companies and known entities, but unless free speech is banned, software will continue to proliferate and users will flock to jurisdictions that allow digital freedoms.
Crowdfund Insider: You had also noted that regulatory officials don't really understand digital platforms or virtual currencies yet.
What can be done to change this so that we can develop appropriate regulatory guidelines that ensure consumer protection but don't stifle innovation?
Meltem Demirors: The future is going to happen, you can try to slow it down, you can try to shape its direction, but the future is going to happen and I think what politicians haven't come to grips with yet is that cryptocurrency is inevitable. It has already happened and they're now trying to put the genie back in the bottle and it's just completely infeasible.

I think we're going to see a lot of really bad policies being implemented over the coming weeks, months, and years, which we've already seen this the UK, the EU, and the US. My hope is we're going to see more pragmatic younger people taking office who understand that coexistence is the path forward and as a result, we'll have more pragmatic policies, just as we did when the Internet first emerged. As we shift from the old world to the new world we need to ask ourselves, will government regulators and policymakers be able to adapt quickly enough, and what I've seen so far is discouraging.

However, the best way to influence the direction of policy is to actively participate, which we do at CoinShares. We work closely with WEF, where I serve on the steering committee of the cryptocurrency governance council alongside global bank executives and international regulators, and the cryptocurrency council, which includes 30 entrepreneurs from across the industry working together to educate and advocate for this technology in its various forms and use cases.

Sponsored Links by DQ Promote