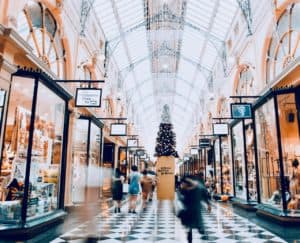 Melbourne-based Archa, a company providing a corporate credit card that's "built around your business, keeping you in control," has revealed that it was granted principal issuing membership of Mastercard.
The Archa team notes:
"This is a significant, mission-critical milestone for us as we continue to work to make business credit cards easier for SMEs. We look forward to strengthening our partnership with Mastercard over the coming years while working together to support the core of Australia's economy: small business."
According to a release, Archa will be introducing a neo business credit card that's mainly intended to meet the requirements of small businesses. Through its partnership with Mastercard, Archa plans to offer an innovative credit card with features to help reduce administrative expenses and make it easier to track spending.
Archa stated that it would issue the cards "in its own right as a principal member of Mastercard launching a host of in-app tools to help small businesses have more control over their finances and get instant access to working capital."
The Fintech firm confirmed that after becoming a principal issuing member of Mastercard, it's now able to gain direct access to Mastercard's global payments network and resources.
Archa's management noted that they'll be introducing their business credit card later this year as the company aims to "get a foothold in the small business market." The Archa team also mentioned that by being able to issue its own cards, Archa is now in a position where it can work cooperatively with other Fintech firms to "bring joint propositions to market, driving more value for small business owners and operators."
Oliver Kidd, CEO of Archa, stated:
"This is a really important strategic milestone for Archa. We're thrilled to have the support of Mastercard as a critical foundation to our business model."
Kallan Hogan, Vice President, Fintech, Mastercard Australasia, remarked:
"Archa's business card offering closely aligns with our mission to support small businesses by providing them with business centric products and tools to support their growth through all economic cycles."
As confirmed in the announcement, Archa are now "live and testing with a select group of beta customers." You may apply to join the Fintech firm's beta program or sign-up to the company's corporate waitlist.

Sponsored Links by DQ Promote