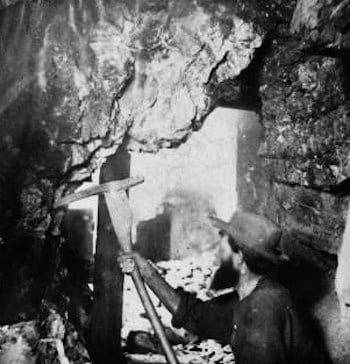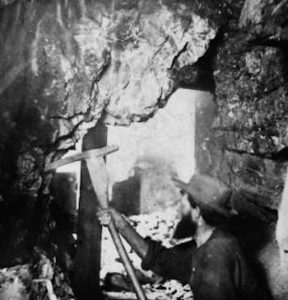 The Bitcoin (BTC) mining machine market is heating up, according to the team at HASHR8 Inc, a cryptocurrency mining and media firm that aims to support the "decentralized growth" of hashrate (or computing power used to secure digital currency networks) while enhancing the security of blockchains.
John Lee Quigley, who's focused on building Bitcoin media and research products at HASHR8 Inc, notes that when the Bitcoin price "significantly increases, everything in the mining industry ramps up." He explains that current miners aim to further expand their operations in order to take advantage of greater profit margins. New BTC miners also plan to enter and secure their share of the favorable mining conditions.
With growing demand chasing after a limited mining rig supply, the prices of Bitcoin mining hardware on the secondary market "must rise," Quigley claims. He points out that Bitmain and MicroBT are "reportedly sold out until May 2021 which forces miners to turn to the secondary market." Since the beginning of November 2020, the prices of new mining rigs have increased by around 35%, Quigley reveals.
He claims that everyone is now bullish on Bitcoin and the expected or anticipated rise in the price of mining hardware is "certainly reflecting that." One company that secured a purchase agreement for the latest rigs was Marathon Patent Group, which will reportedly receive 6,000 Antminer S-19J Pro rigs in August 2021 and an additional 4,000 in September 2021, Quigley confirmed.
He also noted that Marathon has estimated that the purchase will "bring their total hashrate output to 3.56 EH/s." With large companies such as Marathon purchasing bulk quantities and sentiment indicators reaching all-time highs for "bullish outlooks," it doesn't seem like the market for crypto mining hardware will be "slowing down anytime soon," Quigley predicts.
Going on to share major developments in the crypto space, Quigley confirms that Jack Dorsey's Square has introduced an investment initiative in order to support firms driving renewables adoption in the Bitcoin or crypto mining sector. As reported, the initiative has set aside $10 million to invest. Returns from investments will then be reinvested into the project. Company CEO Jack Dorsey stated that he believes digital currency platforms will be powered completely by renewables in the foreseeable future.
Business intelligence firm MicroStrategy has notably invested another $50 million into BTC and now plans to secure $550 million for further investment, Quigley noted. On December 4, 2020,  MicroStrategy announced that it invested an additional $50 million into the digital asset bringing its total exposure to 40,824 bitcoins. MicroStrategy has also announced an offering of bond instruments in order to secure another $550 million. The company plans to invest the proceeds of the bond offering into Bitcoin, the flagship cryptocurrency.
While sharing more updates, Quigley noted:
"Australian investment management firm Pendal Group has invested in Bitcoin futures. Pendal Group positioned itself in Bitcoin after several of the firm's clients asked about the asset. The firm's head of bond, income, and defensive strategies, Vimal Gor, has been quoted in the media as saying 'Bitcoin is superior to gold'."
He also pointed out that the stablecoin market cap has increased by nearly 400% year-to-date (YTD). He revealed:
"The combined market capitalization of stablecoins has grown from just over $5 billion at the start of the year to roughly $25 billion. USD Tether (USDT) accounts for the dominant portion of stablecoin value with a market cap of roughly $20 billion." 
He confirmed that three members of the US Congress have introduced the STABLE Act which might end up requiring (if approved) stablecoin issuers to obtain a banking charter and be approved by the Federal Reserve and FDIC. The law would have to be passed or forwarded to the House Floor for discussion and voting (so that it can be enacted).

Sponsored Links by DQ Promote