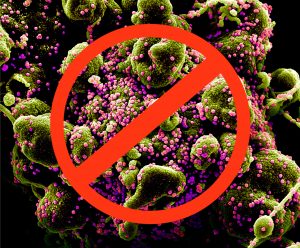 The Covid-19 pandemic has been a major global disruptor as it has fundamentally changed how people conduct their daily lives.
In 2020, we saw many more consumers using online platforms while cash usage dropped considerably in some parts of the world. In developed countries like Italy and the UK, ATM withdrawals declined by 60-90% during the early days of the Coronavirus outbreak. While cash usage is up again, UK-based consumers are still using cash a lot less (usage still down 35% from pre COVID levels). Notably, the CEO of the UK's largest ATM operator has predicted that cash machines might completely disappear in the future.
Meanwhile, in the Middle East, Checkout.com reports that online transactions have increased by 85% and that 47% of consumers are more likely to purchase products from digital commerce sites. Although this is a positive development for e-commerce sites, Padmini Gupta from Fintech Rise points out that "it raises an interesting question – how do the people who are not banked pay without cash?"
As more people begin using digital payments and platforms, it's also important to consider how the world's two billion unbanked people and the 25 million locally (in the Middle East) can access modern financial services (and not depend so much on cash which may be unsafe due the spread of the virus).
According to Gupta, innovations that focus on the digitization of workers' earnings (paying into online accounts instead of cash) and the digitization of consumption (paying digitally for products instead of cash) will play a key role in "ensuring that the benefits of digital commerce are experienced by all."
Padmini points out that in other Asian countries such as India, the Unified Payment Interface (UPI) has been developed so that merchants can pay directly or account-to-account by using simple QR codes. This has helped considerably with the increased adoption of digital payments and other Fintech services in India. In fact, UPI payments in October 2020 surpassed two billion transactions, which is up 80% year-over-year, Gupta revealed.
She added:
"For merchants who are still not online, we have had companies like Dukaan in India and Bukuwarung in Indonesia which have expanded dramatically during the pandemic. These companies enable small merchants to list their products and transact online – mainly using existing communication tools like WhatsApp to process invoices and pay bills."
She continued:
"[In the MENA] region, we have had initiatives like FAB's Payit wallet which allows merchants to accept payments using the customer's Payit wallets. We have also had payment gateways like Telr launching its shop tool to enable merchants to quickly set up an online shop for the first time. Even outside of small retail, we have had initiatives like Noon Food, which help local restaurants accept online orders and deliver food."
However, migrant workers continue to have the "lowest consumption footprints," Gupta confirms. These low-income workers have really been struggling with sending money back to their home countries because many exchangers had been closed earlier this year, when the pandemic had become quite severe, Gupta claims. She also pointed out that even if these consumers were able to send money back home, their family members might not have been able to spend that cash because of government-enforced lockdown measures.

Gupta's Fintech company Rise has been trying to help migrant workers with gaining access to modern financial services. As covered in October 2020, Rise launched a new platform for affordable remittance or cross-border payments.

In June 2020, Rise partnered with Pakistan's HomeShopping.pk to offer new Buy Now, Pay Later services to overseas Pakistanis. In March 2020, Rise had secured new investments.

Sponsored Links by DQ Promote