UK-based equity crowdfunding platform Crowdcube celebrated its tenth birthday on Tuesday.  As previously reported, Crowdcube describes itself as a leading equity crowdfunding platform for entrepreneurs of startups and growing businesses to connect with potential investors. The portal notably is dedicated to helping UK entrepreneurs raise funds to start or grow their businesses.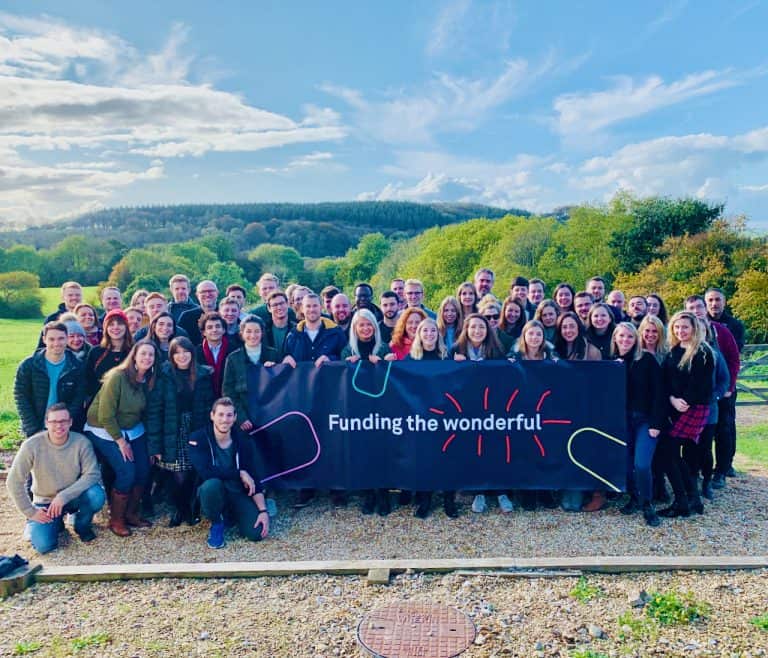 Co-Founder and CMO at Crowdcube, Luke Lang,  celebrated the platform's latest milestone by reflecting on the past ten years.
"That eureka moment came one lazy Sunday evening when Darren got frustrated watching great ideas fail to get investment on Dragons' Den. BOOM the idea behind Crowdcube was born. You don't know what you started James Caan, Deborah Meaden, Theo Paphitis, Peter Jones & Duncan Bannatyne! Our first office was so cold Darren and I needed fingerless gloves and long johns to keep warm. But after years of hard work, Crowdcube finally launched on 15th Feb 2011. The Telegraph was the first of many to write about our mission to fuel the next generation of businesses and democratize investment. It is fair to say that Darren was a tad nervous before his call with James Hurley
Lang also noted that It took five and a half months before Bubble & Balm became the first successful campaign on the platform, raising £75,000 from 81 people.
"It was always our plan to raise money for Crowdcube, on Crowdcube, and give our community the chance to join us. In December 2011, 163 people invested in our vision for the first time. We wouldn't be where we are today without our 6,760 shareholders. We salute you."
The celebration comes less than six months after Crowdcube and Seedrs announced they were going to merge. Jeff Kelinsky, CEO of Seedrs, stated at the time:
"We are both Fintech pioneers that have challenged the landscape of capital raising in Europe, building marketplaces for private equity investment. We believe that you need to be a player of greater scale to serve companies and the investors who support them. Now is the right time to bring our strengths together, in order to meet our common mission to deliver a step change in the accessibility and efficiency within private company investing.  This will not only create value for ambitious companies and their investors, but also for the economies and communities that they serve.  As we look to the future, we'll be well positioned to build on our combined strengths and create a powerful global private equity marketplace that will transform the ecosystem of equity finance globally."
The two securities crowdfunding firms recently responded to the CMA's issue statement defending their intent to merge the two platforms warning the regulators that a decision to not allow the firms to combine could create a rather dire outcome.

See all of Crowdcube's achievements below.

Sponsored Links by DQ Promote