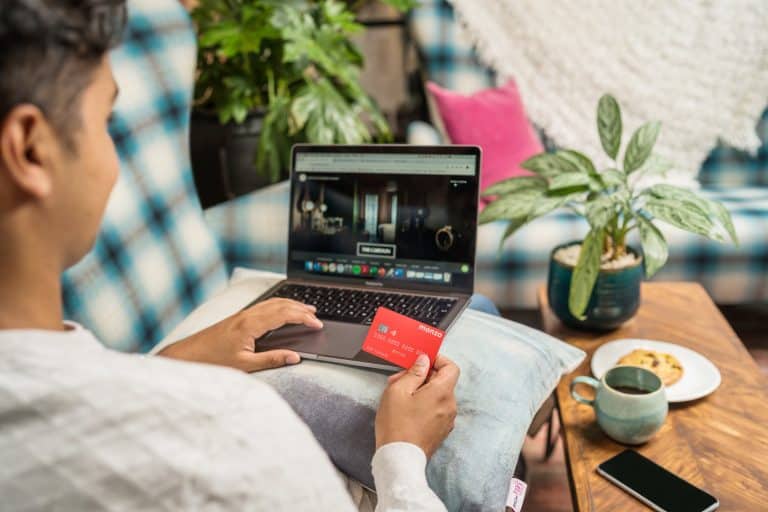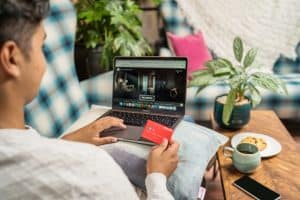 Monzo, a UK-based digital bank that recently raised £50 million as part of a Series G extension, is celebrating one-year of offering Monzo Business.
One year ago, on March 17, 2020, the banking challenger had launched Monzo Business. Since that time, Monzo reveals it has been a "rollercoaster."
The challenger bank noted that throughout the COVID-19 crisis, "tens of thousands" of you decided to make the switch to Monzo Business or signed up to begin using Monzo as your "first business account."
The Monzo team stated that they're "proud to say that we support over 80,000 small businesses across the UK." These companies and businesses include bakers, barristers, painters, plumbers, designers, and developers.
Basically, Monzo claims it's now serving all kinds of small businesses of "all shapes and sizes." The Fintech firm says that many small companies are now using Monzo Business to "simplify the way they bank."
The Monzo team also mentions in a blog post that as they celebrate their first birthday, they wanted to review what happened this past year and look ahead to "what's next." The Fintech company pointed out that when they launched Monzo Business, they "wanted to set a new industry standard for business banking."
During the last 12 months, many of the company's clients have told them how Monzo Business has "saved you time, made your life easier, and given you peace of mind about your incomings and outgoings," the Monzo team reveals.
The Monzo team added:
"And, with your help, we continued to make Monzo Business even better. We enhanced how you can manage your finances on the web. We made it easier to invoice your clients and simplify your bookkeeping. And, we enhanced transaction categories with custom categories, to have better visibility of your income and spend."
The Monzo team also mentioned:
"Running a business is hard, and this year proved even harder. But, we loved hearing about how you've started, grown, and changed your businesses over the past year, and how Monzo Business made it just a bit easier. Whether it was moving your business online, turning a side hustle into a full business, or starting a new venture, you proved just how strong the Monzo Business community is – and it truly inspired us."
Monzo's management added that out of all the businesses banking with Monzo, 25% have been "trading for over five years, but about half were started during the past year – showing that the entrepreneurial spirit is alive and well, even during a challenging year."
Hawa, for instance, managed to crowdfund £10,000 in order to get her business, R.E.N., off the ground during 2020.
For today's business spotlight we spoke to Hawa Mansaray, founder of Rent Equipment Now 🙌

R.E.N. is a technology rental service based in Central London, that lets creatives access a diverse selection of top-of-the-range technology at a fraction of the buying price. pic.twitter.com/nVywwi6xfB

— Monzo Business (@MonzoBusiness) October 21, 2020
Some clients turned their lockdown "passion projects" into "full-blown" businesses, like Aliyah, owner of Allen at Home.
We're launching a new series putting the spotlight on Monzo Business customers 🙌

Meet @AliyahMJA, owner of Allen at Home🕯

We'll let her introduce herself… pic.twitter.com/cZr7p2OMu4

— Monzo Business (@MonzoBusiness) September 4, 2020
Jordan Shwide, GM of Business Banking, added:
"We'll continue improving Monzo Business to solve the problems you face as a business owner, to help you to achieve your goals. We want to take away the hassle of financial admin and empower you with information to better understand your business, manage your cash flow, and make better decisions. We will move mountains in the background to simplify your painful admin, so you can spend more time doing what matters most: running your business."
Schwide confirmed that in the coming year, the Fintech firm will be introducing various tools that will aim to make it easier to run your business. He added that the digital banking challenger will offer new ways for you to "request payments and get paid, so you can get paid faster and easier."
He also mentioned that Monzo aims to "give you more control of your spend, with new ways to pay." The Fintech firm's management added that they'll "build support" for international payments, so you are able to grow your business outside of the United Kingdom.
As reported earlier this month, Monzo had explained how it's rolling out its financial services to US customers.
The Monzo team had confirmed:
"We're still in the early days of bringing Monzo to the US, so we want to make sure we're slowly rolling out access to our US accounts. Not every feature is available yet – and the features we do have may still need to be ironed out. By limiting our Beta, we are better able to listen closely to each user for any feedback they have."
As covered, Monzo raised £50 million as part of an extension of the previously reported Series G funding from 2020. The new capital is an extension of a previously announced round that brings the total raised by the company during the pandemic to £175 million.

The new funding was at a valuation of £1.25 billion which is a 40% discount to funding raised in 2019. San Francisco-based VC Octahedron Capital is said to be joining existing investors in the funding.

Monzo has had a choppy year due in part to the ongoing COVID-19 pandemic, intense competition, and the transfer of leadership from founder Tom Blomfield to CEO TS Anil. Blomfield completely exited the Fintech firm around the beginning of the year.

Monzo recently appointed a new CEO for the United States.

Monzo has selected Carol Nelson to run the digital banking operations in America. Nelson has had an extensive career in traditional finance having been a Senior Vice President at Bank of America for 23 years, CEO of Cascade Bank for a decade, and Pacific Region Executive for Keybank for four years – a position that finished in 2019. A key aspect of the decision to select Nelson is the fact she has been a Strategic Advisor to Monzo since 2019 aiding in its pursuit of a national bank charter.

Sponsored Links by DQ Promote