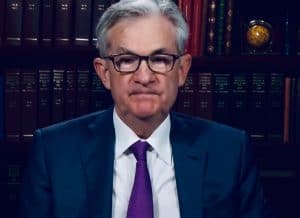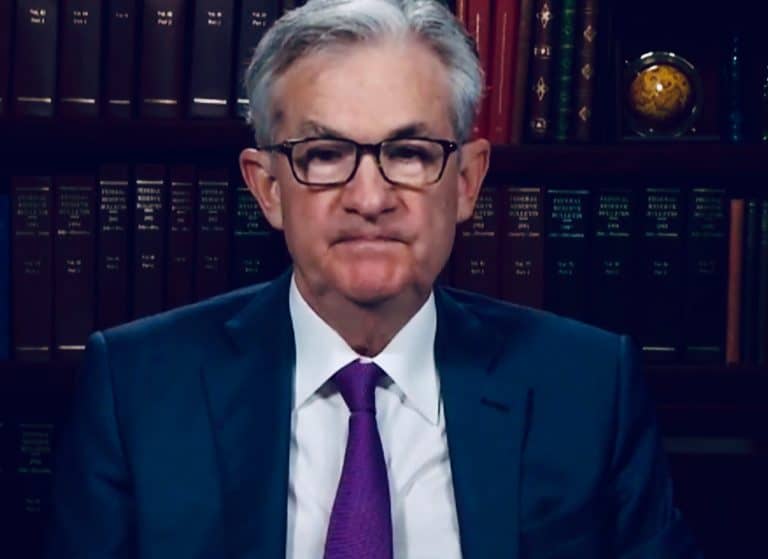 US Federal Reserve Chairperson Jerome Powell has cautioned that transacting in digital currencies such as Bitcoin can pose significant risks due to the high volatility nature of these new assets.
Powell noted that virtual currencies remain highly volatile. He pointed out that Bitcoin may not serve as an effective store of value, especially considering that these so-called currencies are not "backed by anything." 
Powell, whose comments came during a panel discussion on Monday that was hosted by the Bank of International Settlements (BIS), stated that cryptocurrencies are primarily used for "speculation," instead of serving as a medium-of-exchange or "means of payment."
Powell pointed out that they're "more of an asset for speculation, so they're also not particularly in use as a means of payment." He added that it's "more a speculative asset that's essentially a substitute for gold, rather than for the dollar."
He went on to comment on whether the Fed would issue its own digital currency by noting that they were "exploring" the feasibility or usefulness of providing such an option. However, he clarified that they are "not in a mode of trying to make a decision at this point." 
Powell also mentioned that the Fed is currently experimenting with this new technology and looking into various policies.
Last month, Powell had returned to Capitol Hill for a hearing on the House side pertaining to Monetary Policy and the State of the Economy. Once again, much of the discussion hovered around COVID, monetary policy and his opinion on the economy, but at one point Powell was asked about the possibility of a Central Bank Digital Currency (CBDC) or digital dollar. Similar to his statements during the Senate hearing last month, Powell said there are many technology and policy questions that need to be answered.
Powell said that 2021 is going to be an important year for the Fed initiative on CBDCs as they will be engaging with the public including forthcoming events that he did not want to announce at the hearing.
"We want to have a public dialogue," said Chairman Powell.
As covered in February 2021, US Treasury Secretary Janet Yellen had stated that Bitcoin is an "extremely inefficient" way to settle financial transactions.

Yellen had commented on how the digital currency's price fell sharply (as usual) during morning trading hours (on Feb 22), but then stayed above the $53,000 mark for an extended period of time.

The Treasury Secretary's statements came after Elon Musk's Tesla acquired $1.5 billion in Bitcoin (BTC) and had already made around a billion dollars in unrealized profits when the crypto's price surged past the $57,000 mark last month.

Bitcoin is trading at well over $54,000 at the time of writing, after surpassing the $61,000 mark briefly but then correcting to current levels.

Sponsored Links by DQ Promote