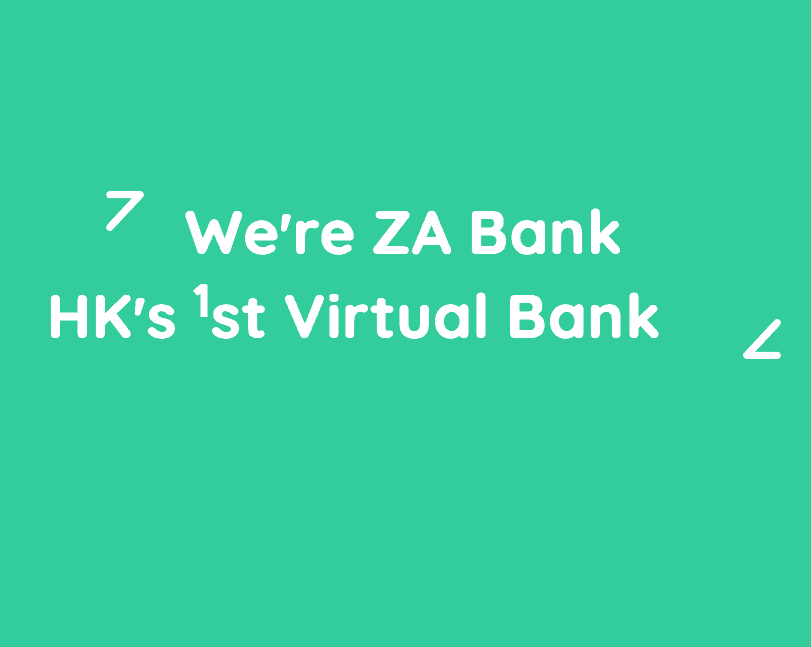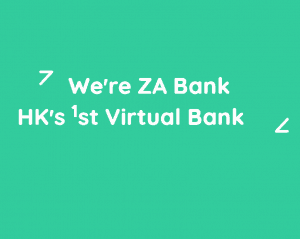 ZA Bank, which is one of Hong Kong's eight digital banks, has confirmed that it has now acquired around 300,000 users. This milestone has been reached right before its first year anniversary.
ZA Bank was notably the first to carry out a soft launch of its digital banking platform back in December 2019. The digital bank is now fully operational and has also introduced its ZA Go savings product (in March of last year).
As reported by Fintech News HK, ZA bank's management noted that the platform has well over 220,000 active users and has paid interest on more than HKD 6 billion worth of personal savings (as of December 31, 2020). ZA Bank has issued over HKD 650 million worth of loans as well.
In January 2021, ZA Bank reportedly became the very first digital bank to receive an Insurance Agency License from the Hong Kong Insurance Authority (IA).
The permit will allow the digital bank to serve as an agent of ZA Insure, which is an all-digital insurance provider operating under the ZA brand. This has come just 10 months after its launch.
ZA Bank stated:
"In the era of 'virtual banking', trust is no longer defined only by staff headcounts, number of branches, and years of operation. App design, banking product iterations, service safety and stability, and even the mentality of the banking team [is taken into consideration]."
ZA Bank appears to have given a whole new meaning to "trust." It has managed to gain 300,000 users in a relatively short period of time. The bank's management stated that this marks "a small step in the Hong Kong market," and they'll "continue to be the game changer in the future."
As covered in January 2020, ZA Bank Ltd had confirmed its launch with a 6% special introductory rate on all deposits.
ZA Bank Ltd. had launched a pilot that was paying a select group of depositors more than 3 percentage points over what's offered by existing banks like HSBC Holdings Plc and Standard Chartered Plc (before the COVID-19 pandemic).
While many industry participants are not convinced that the new challenger banks will be able to consistently offer these rates, the offer still served as a potential warning of increasing competition for Hong Kong's $410 billion local currency time-deposit market.
Terry Siu, treasurer at CMB Wing Lung Bank Ltd., noted:
"This is more of a gimmick, which shouldn't become a norm."
CMB had been offering a 3.8% interest rate to new savers for two-month HK dollar deposits.
Siu added:
"But competition for funds is indeed getting higher as eight more banks are coming out."
As reported in May 2020, ZA Bank had decided to expand its line of products and services by offering insurance. This, soon after ZA Bank acquired a digital-only insurer license from the Hong Kong Insurance Authority under its Fast Track pilot program.
As previously reported, in Hong Kong, a virtual bank's app can accomplish all of the traditional banking tasks minus a trip to a local bank branch.  These digital banks must mainly engage in a retail business without setting low account balance charges (something that should help promote virtual bank adoption). And while branches are not necessary, these virtual banks must have a head office in Hong Kong as a place to handle inquiries.
So who are these virtual banks that have set up operations in Hong Kong with expectations to extend across Asia? The list of approved virtual banks (according to the Hong Kong Monetary Authority or HKMA) are available here.
---
Sponsored Links by DQ Promote