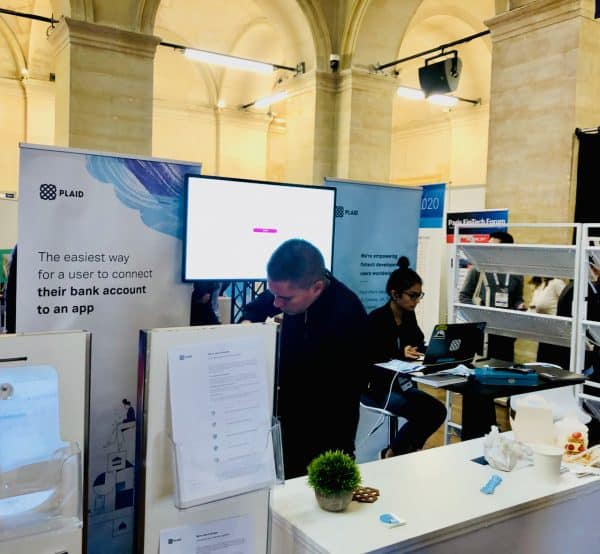 Plaid has announced a significant funding round raising $425 million in a Series D round. It has been rumored for some time that Plaid, a leader in the open banking sector, was raising new capital. New investors Altimeter Capital, Silver Lake, and Ribbit Capital joined existing investors including Andreessen Horowitz, Index Ventures, Kleiner Perkins, New Enterprise Associates, Spark Capital, and Thrive Capital in the funding round. Terms of the deal were not immediately available but a recent report indicated that Plaid could have been valued in excess of $13 billion.
In a blog post, Plaid said that ten years ago "finance was an industry scorned" but today it is one of the most innovative sectors of the digital economy as all financial services push forward with digital transformation. Noting that digital finance is the new normal, Plaid stated:
"Mobile banking is no longer the realm of startups, but rather the norm for main street banks. Not only have most of our financial interactions moved to the web, but the number of people that have access to high-quality financial products has massively increased. Digital finance is everywhere, but the true transformation is still ahead of us."
The Series D will be utilized to further scale its platform to support the massive growth in Fintech, and "enable the next generation of digital financial services."
Plaid said it is focused on "creating a single, integrated platform focused on helping innovators build digital financial products."
Plaid is a Fintech infrastructure firm that connects disperse services, empowers data, while seeking to maintain data privacy.
Founded by Zach Perret and William Hockey in 2013, Plaid works with many of the largest banks as well as young Fintechs like SoFi and Venmo. In total, Plaid's network covers 11,000 financial institutions across the US, Canada, UK, and Europe.
In 2020, Visa (NYSE:V) attempted to acquire Plaid for $5.3 billion, but the US Department of Justice filed suit in federal court seeking to block the acquisition. The DOJ alleged that Visa was a monopolist and that Plaid was developing a payments platform that would challenge Visa's monopoly. In evaluating the looming uphill legal battle Plaid decided to forgo the deal with Visa and remain an independent firm. At that time, Perret stated:
"Since founding Plaid 8 years ago, we have been maniacally focused on expanding access and improving financial outcomes for consumers, developers, and financial institutions – and the intent of joining Visa was to accelerate that work. Unfortunately, the pace of a multi-year regulatory review is not compatible with the fast-moving realities of a startup – and delaying close another year or more is not in the best interest of our customers, the financial system, or consumers themselves."
Sponsored