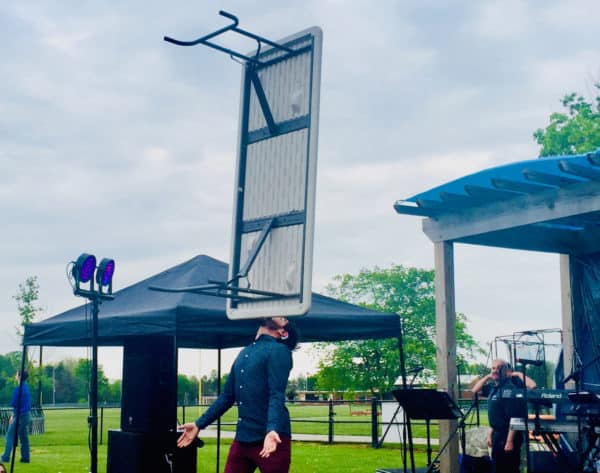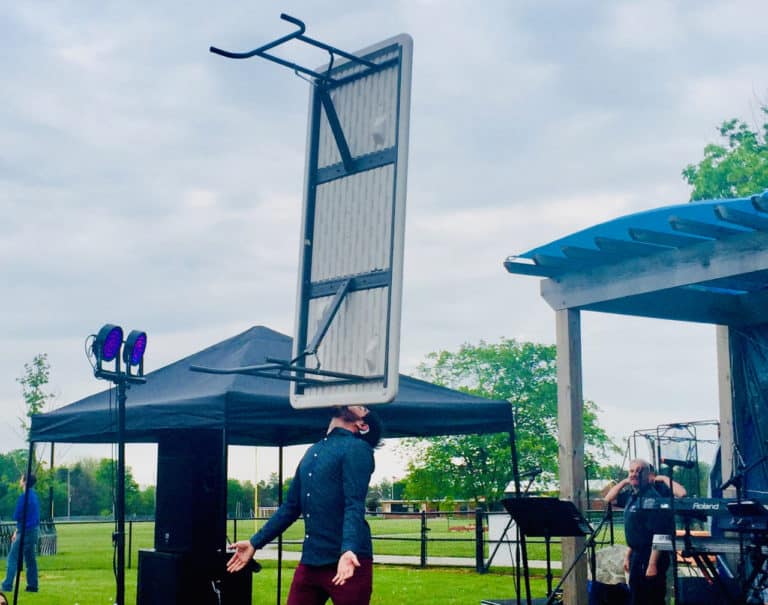 We recently connected with Oliver Xie, the Founder at InsurAce, a DeFi insurance protocol, that is introducing multi-chain insurance services on its Ethereum dApp (app.insurace.io), in order to offer insurance coverage to protocols and blockchain platforms like Ethereum, Binance Smart Chain (BSC), Huobi Eco Chain (HECO), Solana, Polygon, and Fantom.
InsurAce claims to be the first to provide multi-chain insurance services, which should help with safeguarding DeFi initiatives.
While Ethereum (ETH) has been used to launch many decentralized finance (DeFi) platforms, its low efficiency, limited throughput and high gas fees have presented a significant challenge to users. To address this, some large companies like Binance have introduced the Binance Smart Chain (BSC), Huobi has launched its Huobi Eco Chain (HECO), and FTX developed Solana.
Meanwhile, Fantom and Polygon are also developing solutions and have gained considerable adoption. The Total Value Locked (TVL) on Ethereum stands at over $65 billion, but the TVL on non-Ethereum chains has also been rising with around half of that amount.
Despite this steady growth, there are risks involved with deploying DeFi platforms. Spartan protocol, a liquidity protocol on BSC, recently experienced around $30M in losses due to a flash loan attack (earlier this month).
Xie discussed how InsurAce aims to address these issues by trying to mitigate inherent risks found in these nascent protocols. Our conversation is shared below.
What are the main products and services you offer at InsurAce? Why do you think they will be beneficial?
Oliver Xie: First of all, InsurAce is a DeFi insurance protocol, so what we offer is defi insurance products and services, and the primary goal for defi insurance, as any insurance does, is to protect against risk.
To be more specific in InsurAce's context, there are a variety of risks in the crypto space we are covering and plan to cover, such as smart contract vulnerability, custodian service risk, IDO event risk and other risks that crypto may have.
Furthermore, we are providing these products in a multi-chain environment, including Ethereum, Binance Smart Chain (BSC), Heco, Polygon, Solana, and Fantom. We launched our multi-chain v1.0 last Friday, which makes us to be the first one that can provide full-spectrum, multi-chain insurance in the industry, and we just established a strategic partnership with Elrond, a rising star of public chain this week, which expands our footprint to more public chain ecosystems.
These products and services are essential to the healthy and safe growth of the whole DeFi, or even the whole crypto space. DeFi, at its early stage, may be like the wild west where things rose and thrived wildly, however there were various kinds of risk events which caused hundreds of millions of dollars loss.
There were more than 15 hacks in 2020 alone that caused more than $150M loss, and this keeps happening in 2021 every now and then. The recent hacks in BSC caused over $60M loss to the users. Such risk events not only cause substantial loss to the DeFi users, but also sabotage the growing DeFi ecosystem as a whole.
Apart from the enhancements from the technology perspectives, insurance, as a risk management approach, is playing a pivotal role to safeguard user assets and protocol operations. The users can use insurance to cover their assets while enjoying the sweet yields from DeFi land, protocol builders can sleep well overnight with their pools protected by insurances, which is the value that we can deliver. With all these efforts together, we can make DeFi a safer place.
Crowdfund Insider: Smart contract vulnerabilities have led to millions of dollars in losses for many project developers and token holders.
It may be a good idea to offer insurance coverage, however, why would it be better if it were decentralized (considering InsurAce is a decentralized insurance protocol)?
Oliver Xie: Definitely there are insurance providers offering insurance products and services in a traditional, centralized manner. They operate as an insurance corporation instead of as a DeFi protocol. I wouldn't say that the DeFi insurance protocol will take the place of these centralized providers, however we can never ignore the advantages of building this as a decentralized platform which can be disruptive.
Some of the benefits are:
Permissionless: users only need a crypto wallet to access the insurance service and users take the full ownership of their assets.
Smart Contracts Driven: the insurance services are wholly built with smart contracts on public blockchains, which brings with it the various merits of blockchain technology such as robustness, transparency, traceability, privacy protection,  and etc.
Seamless Integration with DeFi Ecosystem: with our insurance solution built as a DeFi protocol, we can work as a building block of the DeFi Lego, and integrate with other DeFi protocols more closely and easily.
Community Driven: this is one of the most important factors for our growth, we have strong support from our community, and we will gradually build up our DAO to govern the operation and development of the protocol. We build things from the community, of the community and for the community.
With these considerations, we think it is natural that we build it in a decentralized manner.
Crowdfund Insider: Tell us more about your multichain Insurance Launch. What are the main features of your multichain Insurance and how does it actually work?
Oliver Xie: Multi-chain insurance has been in InsurAce's initial roadmap since its inception and InsurAce has been working hard to bring it into reality since its mainnet launch in April.
The implementation will include 2 phases:
InsurAce Multi-chain v1.0 (launching 21st May 2021), to provide coverages for risks on other chains relying on its deployment on Ethereum. Users will be able to purchase covers for their assets on other chains using their ETH and stable coins on Ethereum.
Multi-chain v2.0 (under development, to be released in June), to bridge assets and deploy on other chains as well, so that users can protect any asset from anywhere in the DeFi world.
With the launch of multi-chain v1.0 on last Friday, InsurAce will now be able to insure users' assets on protocols built on chains such as BSC, HECO, Solana, Polygon and Fantom, as well as their existing protocols that they service on the Ethereum network.
For example, Alpha Homora, one of our major partners, their product started on Ethereum and was extremely popular. Later with the thriving of BSC, they developed a new version of BSC and went on very well too. Previously their users were only able to purchase cover for the Ethereum version, but with the launch of our multi-chain insurance, their users are now able to cover their assets on BSC as well. Furthermore, they can cover both chains as a portfolio, a unique feature we can offer, which will help them reduce premium, save gas fee and minimize the operation hussle.
Meanwhile, our multi-chain v2.0 is under intensive development. Our deployment on BSC and HECO will be published in the upcoming 2-3 weeks, which makes us the first insurance protocol to offer not only multi-chain coverage, but also multi-chain deployments. We target to empower the users with their DeFi journey regardless which chain they're travelling on.
Crowdfund Insider: You recently partnered with PentaLaunch and Spherium Finance. What are the main goals of this partnership or what do they aim to offer to users?
Oliver Xie: This partnership was formed to offer the world's first (initial decentralized exchange offering) IDO insurance product with PentaLaunch, an IDO platform, whereas Spherium Finance was our seed user to adopt this insurance product.
This IDO insurance product is designed to protect the IDO process, one of the most critical scenarios where project teams use for fundraising. Similarly, there is still security risk inherent in this process, and that's where we come in to safeguard.
With this product, the DeFi projects will be more secure and confident in their IDO events, and safely raise funds for their future development. We are also engaging with a few other IDO platforms on this product, and hopefully we can expand this to more audiences. We are proud to be the first one to offer this product in the industry, and we will continue to design and offer more of such leading products.
Crowdfund Insider: You got into the crypto space back in 2017. What did you find interesting about it at that time and what has changed since that time?
Has a lot of crypto-related infrastructure been built since that time and what are some of the main products the industry really needs right now, in general?
Oliver Xie: Yes, that went back to my last job where I worked as the CTO at an approved exchange and clearing house in Singapore. 2017 was definitely a crazy year for cryptos. On the one hand, numerous ICO projects sprung up and created the first boom & mess of cryptos; on the other hand, cryptos started to be noticed by many traditional financial institutions.

CME, the largest commodity exchange in Chicago, launched the Bitcoin Futures, which started to bring cryptos into the sight of Wall Street mainstreams and drove BTC to the first ATH of 20K.

Meanwhile, blockchain as an innovative technology, was also researched and explored by many technology people in traditional finance like me. From there onwards, I started to gravitate towards crypto-assets and blockchain technology, aiming to bring digital assets into regulated markets and apply blockchain technology in the financial industry.

I have been involved in the industry for years, and experienced the cycles of crypto assets, in which many things and people rise and fall. However, I am always more excited to witness the progress of how blockchain technology has been evolving and really making an impact on the financial system.

Many designs in 2017 were beautiful concepts, but impractical in implementation. Things changed since DeFi came into being in 2018 and 2019, with some now famous projects being built such as Uniswap, Kyber Network, MakerDAO, and thriving in the summer of 2020. Today, DeFi has become a huge force and continues to influence, or even shake the foundation of the financial system, which is phenomenal in the eyes of a traditional financial professional.

In terms of the products that the industry needs now, I would say the market has the final say. We are probably in the best age of crypto, where everyone, from investors, users, to project builders, are so tolerant and receptive towards innovation, even if there are so many mistakes and twists. Given time, DeFi and the whole crypto space will eventually evolve into an indispensable part of our digital life.

Sponsored