Birchal, the top investment crowdfunding platform (called crowd-sourced funding or CSF) in Australia, is reporting that September 2021 is the biggest quarter ever for the industry. According to Birchal, crowdfunding in Australia jumped by 110% versus same quarter year prior. Platforms raised $19.4 million from more than 10,000 individual investors during the quarter. Birchal represents around 77% of the funding raise.
Birchal says it completed 17 of the 24 successful offers (71% of the total); and raised $15.1 million of the $19.4 million raised across the board.
Since the regulatory environment in Australia was improved the industry has funded around 168 Australian small and medium businesses raising over $118 million.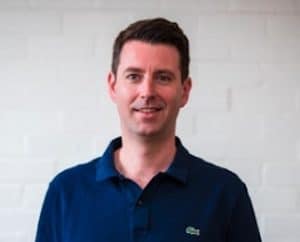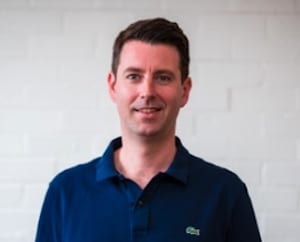 There are over 78 thousand investors that have participated in CSF offers. And this number is growing despite the continuing impact of COVID-19.
Matt Vitale, co-founder and Managing Director of Birchal, said it has been a "cracking start off the year" exceeding in-house expectations with some strong results from "high-quality campaigns."
"We also passed a significant milestone, having funded our 100th successful CSF offer with Tiller Rides on its second campaign under the CSF regime. Unfortunately, COVID lockdowns meant we couldn't celebrate as we'd planned to, but we're hopeful we can make up for it when we break through $100 million on the platform, which could be early next year."
Vitale predicted the next quarter is looking to be even larger with several securities offerings already funded.
Senator Hume, Minister for Superannuation, Financial Services and the Digital Economy issued a comment on the Birchal team achieving the milestone.
"Congratulations to Birchal on their growth and this significant milestone, another success for Australian innovation and a proud Melbourne based business.  Australia is fast becoming a digital economy powerhouse, with strong capital flows and a rapidly growing entrepreneurial community.  Innovative companies like Birchal are an example of the reforms and policy settings put in place by the Liberal Government over the last few years bearing fruit, proving jobs and opportunities for Australians."
Birchal has provided Platform Performance for Q1 FY21:
| | | | |
| --- | --- | --- | --- |
| Platform | CSF Offers | Total raised | Total investments |
| Birchal | 17 | $15.1m (77%) | 9,080 |
| Equitise | 4 | $2.7m (14%) | 1,145 |
| OnMarket | 2 | $816k (4%) | 278 |
| Fundsition | 1 | $800k (4%) | 44 |
| Totals | 24 | $19.5m | 10,547 |
Birchal's Top 10 CSF offers (funds raised) in Q1 FY21
| | |
| --- | --- |
| Company | Amount Raised/ Investors |
| Medibis | $1.8m/ 932 investors |
| Good Earth Dairy | $1.6m/ 856 investors |
| Beer Cartel | $1.4m/ 1063 investors |
| Planet Protector Packaging | $1.2m/ 854 investors |
| Tiller Rides | $1.2m/ 318 investors |
| KOBA Insurance | $1m/ 358 investors |
| Sobah Beverages | $1m/ 569 investors |
| Outland Denim | $892k/ 881 investors |
| Australian Honey Ventures | $789k/ 538 investors |
| Rebellion Brewing | $701k/ 475 investors |
Sponsored Links by DQ Promote