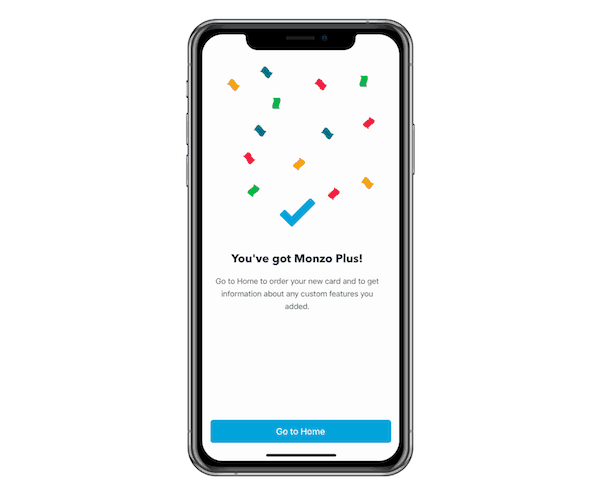 You can now invest commission-free with Freetrade, thanks to a new offer that's currently available only with Monzo Plus and Monzo Premium.
The Monzo team writes in a blog post that investing can be "a good way to grow your savings over the long-term." That's because, over an extended period of time, you can "hopefully expect a diversified investment portfolio to increase in value more than cash sitting in a savings account," Monzo's blog noted.
They added that this is why they've partnered with Freetrade to give all approved/eligible Monzo Plus and Monzo Premium customers 3 free shares "worth between £3 and £200 each when you sign up for a new Freetrade account and deposit at least £2."
The Monzo team also mentioned:
"We have to tell you that when you invest, your capital is at risk, the value of your portfolio can go down as well as up and you may get back less than you invest. Make sure you read the terms and conditions of this offer in full before claiming it, as eligibility criteria apply."
They added that Freetrade is a commission-free investing app, "named the Best Online Trading Platform in 2021." It's Freetrade's mission to get "everyone investing." They believe "everyone should have low cost and simple access to markets and educational information."
As noted in the update:
"In a nutshell, the Freetrade app lets you invest in stocks and exchange-traded funds (ETFs) with no commission or hidden fees. Where they do charge, they do so in a transparent way."
Whether you're a highly experienced investor or trader, or you're just a beginner, they "make it easy to manage your portfolio right there in the app." The Monzo team also noted that over 950,000 investors are currently using Freetrade, and the firm won "Best Online Trading Platform at the 2021 British Bank Awards."
As noted in the announcement, Monzo Plus "helps you to get full financial visibility, with your other bank accounts and credit cards all in one place, as well as interest on your money, personalized budgeting and much more."
Monzo Premium comes with "everything in Monzo Plus, and includes a metal card, worldwide phone and travel insurance, higher interest and again, much, much more."
If you're currently a Monzo Plus or Monzo Premium, you can head over to Offers in your app to "claim your free shares."
As reported recently, Monzo decided to abandon its plans to acquire a banking license in the US. The Fintech firm is also under investigation for financial crimes.