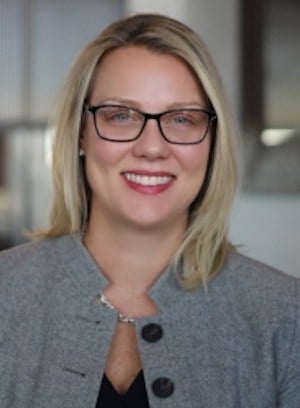 Shari Noonan, CEO of Rialto Markets, has issued a positive statement on investment crowdfunding while warning of "choppier waters" in the crypto sector and labeling NFTs [Non-Fungible Tokens] " unregulated securities."
Rialto Markets is a FINRA regulated broker-dealer that offers securities under Reg CF (Regulation Crowdfunding), Reg A+ as well as Reg D (for accredited investors). Rialto also operates a secondary trading platform for private securities as well as a white-label service.
In the statement, Noonan predicted "fair winds" from investment crowdfunding which can generate jobs while breaking down barriers to private markets.
Noonan said:
"We saw how [the JOBS Act] would revolutionise private company capitalization and investment for all, not just big investors. Crypto and blockchain technology has also raised questions about managing and regulating rapid change, but we have assembled a team of highly talented and experienced people each averaging 20 years on Wall Street."
Noonan said they have already signed up multiple firms to trade their securities on their MarketBoard ATS, while onboarding "hundreds of issuers that have completed thousands of transactions onto our white label ATS partnerships."
"And we have just closed a $5 million CF raise for electric vehicle pioneer ATLIS, raising nearly all the money in less than a month and $2 million inside the first 24 hours," claimed Noonan.
Noonan said that before the end of the year, they will launch their own $5 million Reg CF funding round in advance of a larger institutional funding round in 2022.
"…we are committed to making investments accessible to everyone, so the CF raise enables retail investors to compete on a level playing field with larger investors."
Noonan's word of caution on crypto is due to recent comments from US regulators as they grapple "with innovation and the rise of crypto." Noonan said that Gary Gensler, SEC Chairman, and his team "have been left with much to catch up on, through the rise of crypto, new and unregulated securities such as NFTs (non-fungible tokens), and innovative trading technology."

NFTs have jumped in popularity but there may be issues regarding the facts and circumstances regarding the issuance and trading of these digital assets. Some observers believe that certain NFTs have crossed the securities line.

Sponsored