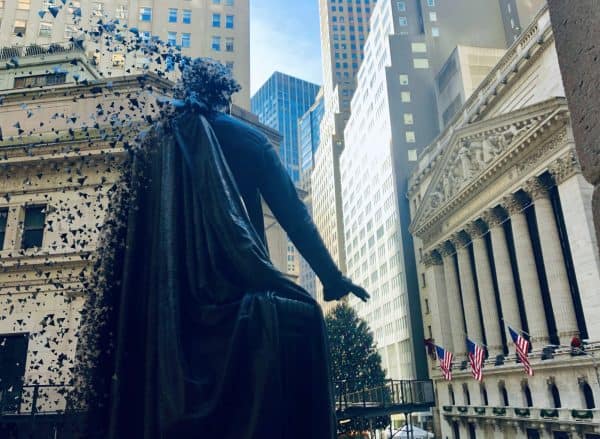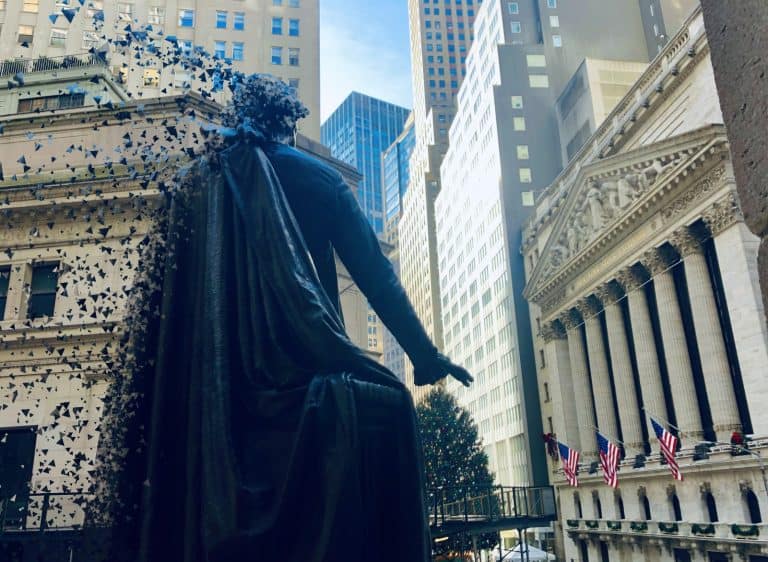 Last month, the Securities and Exchange Commission (SEC) approved BSTX as a national securities exchange thus ushering in the first regulated exchange utilizing blockchain technology.
BSTX is a joint venture between BOX Digital Markets, LLC and tZERO, a digital asset firm that called SEC approval a "watershed event in the digital evolution of the securities markets."
As a regulated securities exchange, BSTX will adhere to the same rules as established national exchanges like the NYSE and NASDAQ. BSTX intends to cater to both retail investors as well as institutional money.
When the approval of the exchange was revealed, Lisa Fall, CEO of BSTX, said they are eager to work closely with the SEC to launch a fully regulated new exchange and to help provide capital markets with more modern tools for issuers and investors.
To gain approval, BSTX labored for a considerable time to satisfy the SEC's questions on how the exchange will manage securities trading and the incorporation of blockchain technology.  BSTX expects to provide optional accelerated or immediate settlement (T+0/ T+1), along with market data transmitted via blockchain, plus greater access to the public markets for early-stage companies.
CI recently connected with Fall to ask additional questions regarding the pioneering status of BSTX. Our discussion is shared below.
---
How soon can we expect BSTX to start trading securities and/or digital securities?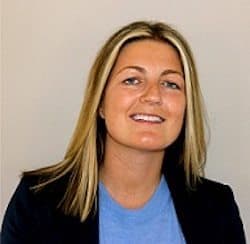 Lisa Fall: BSTX will launch later this year with support for the trading of registered securities. Securities will be NMS stocks [National Market System]. Most importantly, we will continue to work collaboratively with the SEC to continue to add new technologies and more features to support US Capital markets.
The process to satisfy the SEC took quite some time. What were some of the more challenging aspects of queries by the SEC staff?
Lisa Fall: The SEC's approval process is designed to ensure that our markets operate in a manner that protects both investors and the public. It is robust, thorough, and BSTX is thankful for the Commission's thoughtful approach to improving our securities markets.
As a pioneer in digital securities, do you anticipate other exchanges following your lead?
Lisa Fall: We expect that any changes to the regulatory landscape will allow for BSTX to list more innovative products and that eventually, other exchanges will take advantage of the opportunity to do so as well. BSTX did not invent these markets but we will work continuously to support regulators in creating robust solutions and aim to be at the forefront of this innovation.
Some of the services are optional – like T+0. Can you explain further what these options are and why they are optional?
Lisa Fall: Instead of a one-size-fits-all approach, we believe it is important in this context to balance our market innovations with the potential burdens it could create for market participants. In addition to making T+0 optional, we also made the affirmative decision to introduce secure blockchain-based market data as a first step toward further integration of blockchain technology.
You indicate you will serve both retail and institutional money. How will you ramp up trading for both market segments?
Lisa Fall: We will do this through a symbiotic relationship between participants and listings, while working with ETF providers as well.  We believe strong listings will lead to participant support, both retail and institutional money.
As a "sandbox" type operation, what types of innovation do you anticipate?
Lisa Fall: While fully adhering fully to the current regulatory framework, we aim to bring innovation to the listing process, in particular, with innovations we at BSTX install, for example, making it easier for small-cap companies to access liquidity. We also want to provide a regulated platform open to experimentation by issuers and investors that could itself lead to further innovation.
Which blockchain tech will you be utilizing?
Lisa Fall: We are extremely pleased to have tZERO as our technology provider and partner providing the basis for a private, permissioned, Ethereum-based network that will support our blockchain based feeds and which represent an entirely new feature in US regulated exchanges.
How soon do you anticipate offering crypto trading?
Lisa Fall: BSTX will initially support trading of registered NMS stocks. However, we strongly believe that the future of our markets will involve digital securities trading on a fully regulated exchange and BSTX will be part of an ongoing conversation with regulators and market participants around bringing that vision to reality.
Any thoughts on how this may impact established crypto marketplaces?
Lisa Fall:  This will be a huge collaborative effort among a wide variety of market participants including both crypto and traditional exchanges. In particular, we plan to work closely with digital and crypto exchanges that want to move their companies over to a fully regulated exchange.

Sponsored