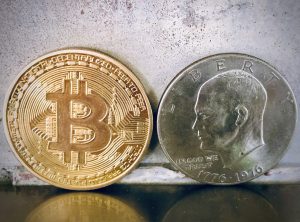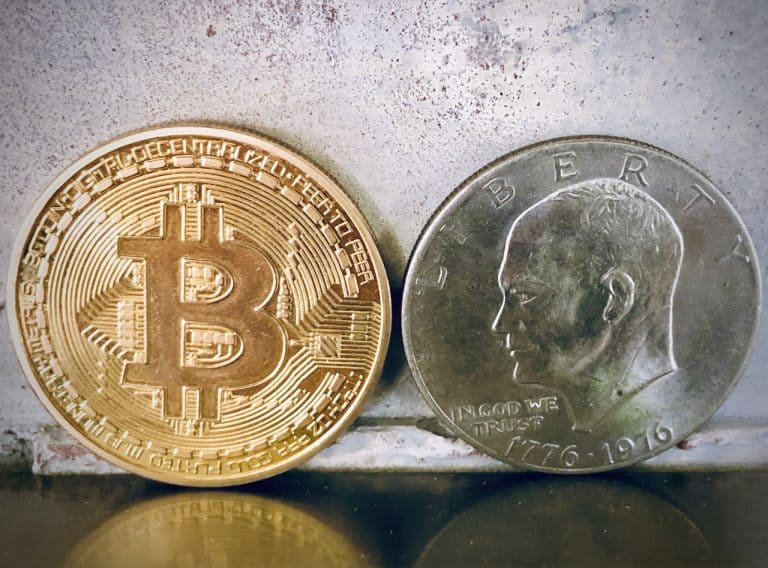 Bitcoin (BTC) appears to be set to close a highly volatile week with a green candle — rebounding from a drop to around $34,000 after Russian forces "punctuated several weeks of tensions in the areas around Ukraine with what looks like a full-scale invasion," the team at Bitcoin-focused firm Blockstream noted in their latest markets report.
As mentioned in the update from Blockstream, markets reacted with "a flight to perceived safety and a rotation out of risk assets." The USD "gained to a two-year high, gold spiked to just shy of the $2,000 level while futures and Bitcoin were hammered."
The Blockstream team added that "after analyzing the news and as global markets came online, Bitcoin was able to regain its feet and recover to just shy of the $40,000 level." The huge spike in volume yesterday, and Bitcoin's ability to stage a ~ 15% rally off of intraday lows "is a positive signal." Russia probably also "makes a convenient scapegoat for inflation and may allow the Fed to be more backfoot on rate hikes than originally anticipated."
Blockstream further noted that "aggressive selling in Bitcoin yesterday was probably driven by a combination of Bitcoin being one of the only global markets open when the invasion kicked off and algos dumping on the expected impact to global stonks."
According to Blockstream, this is probably "the downside of Bitcoin's relatively high current correlation with equity markets and an influx of institutional money over the past 18 months."
Given power prices in Europe, the impact to varying degrees of trucker protests, and commodities hitting multi-year highs, higher, longer inflation "seems likely."
With Western governments announcing a new wave of sanctions targeted at Russian individuals and assets, CNN and Bloomberg were "quick to point out that Bitcoin could be a possible tool employed by Russian oligarchs to evade Western controls."
This follows authorities in Canada "sanctioning 34 wallet addresses tied to funding trucker-led protests and Canada's securities regulator reporting tweets from Coinbase and Kraken advocating Bitcoin 'self custody' as potentially encouraging sanction violations."
Blockstream analysts added that they "worry that this could become a new attack vector for US policymakers, especially in the context of what looks like a more accommodative regulatory stance on Bitcoin from Russia."
Despite yesterday's volatility, Bitcoin is "set to end the week roughly where we left off last week — just shy of $40,000," the report noted.
After that, the $46,000-$50,000 level is also "a major area of resistance given how much volume has accumulated there over the last 12 or 13 months."
There's clearly a lot happening across the globe and Blockstream's management (Jesse Knutson) thinks Bitcoin will "probably be subject to the whims of global macro developments and geopolitics for the foreseeable future."
That said, it's encouraging to see Bitcoin bounce "back so quickly, decent volume on the rebound, pretty broad-based buying across wallet sizes, positive Bitcoin ETF inflows, and a record amount of dry powder on the sidelines."
Given the increase of institutional participation in Bitcoin and a higher correlation across assets as the Fed pushed everything higher, central bank tightening "is a real headwind for Bitcoin."
The report published by Blockstream added that Bitcoin pullbacks have "a tendency to wash out weak hands, though, and concentrate ownership in very, very reluctant sellers." This has made the supply dynamic "very bullish, but we still need a driver on the demand side."
The report added that the Bitcoin spring "is tightly coiled," but Blockstream's update pointed out that we "probably need a catalyst to bring in new money, trigger the spring and push us higher."
As mentioned in the report, the Thai Stock Exchange looks "to integrate with Bitcoin markets" In 2021, the SET announced plans "to launch a Digital Asset trading platform sometime in 2022."
During a Bloomberg interview this week, a SET official "revealed that the new platform will integrate with a crypto exchange to facilitate the conversion of Bitcoin and other digital assets to fiat in order to support trading on SET platforms." It should be interesting to see "if crypto funding and withdrawals are both supported and if trading on both the SET's main board and the new Digital Asset platform will be allowed Kazakhstan is said to have shut down > 200 MWs of Bitcoin mining."
While sharing other updates, the Blockstream team noted:
"Facing severe electricity shortages over the past few months, Kazakhstan has been trying to track down improperly licensed mines in order to reduce the load on the national grid Authorities in Kazakhstan shut down 13 illegal crypto mines — overwhelmingly bitcoin — that together 202 megawatts of capacity."
In August, Kazakhstan "accounted for 18% of computing power on the Bitcoin network, second only to the U.S., according to the Cambridge Bitcoin Electricity Consumption Index."
Seven-day average hashrate was "down about 7% this week after hitting a high of ~ 215 EH last week."
As noted in the report, Jack Dorsey's Block (the company formerly known as Square) saw "almost half of total revenue contributed from Bitcoin trading."
As mentioned in the update, the war in Ukraine "means the Federal Reserve won't be able to hike interest rates as aggressively." That also means the Fed will have "to accept historically high inflation."
Data from blockchain analytics firm Elliptic "shows that over a 12-hour window, nearly $400,000 in bitcoin was donated to Come Back Alive, a Ukrainian NGO providing support to Ukraine's armed forces."
For more details on this update, check here.