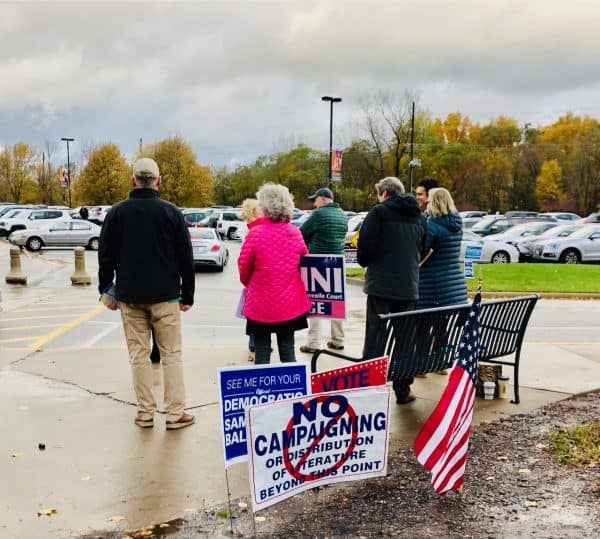 The Crypto Council for Innovation has distributed information gleaned from a survey that indicates US voters are supportive of digital assets, with 13% stating they hold crypto.
The national survey polled 1,200 likely voters and was conducted for the Crypto Council by a bipartisan team led by Sean McElwee from Pioneer Polling and B.J. Martino from The Tarrance Group. Responses were gathered online from October 8-10, 2022.
The Crypto Council believes their information belies sufficient support for crypto that it will have an impact on the midterm elections that will take place in November.
Former United States Senator Cory Gardner, the Chief Strategist of Political Affairs for the Crypto Council, commented:
"Ballots are going out across the country – election day is just a few weeks away.  This election promises some of the most competitive races in a generation, with many races likely to be decided by narrow margins. The crypto community is ready to make its voice heard in November – those candidates that listen will get their vote."
Gardner was a Republican Senator from Colorado from 2015 to 2021.
The findings of the Crypto Council Survey are as follows:
Independents (17%), Hispanic Americans (18%), African Americans (18%), and young voters (20%) – are crypto owners.
Voters want legislators to treat crypto as a serious and valid part of the economy (45%) more than they want to see it treated as a mechanism for fraud and abuse (36%).
A majority (52%) think that crypto needs more regulation than presently exists.
Information on cryptocurrency is typically sourced from social media outlets like Facebook, TikTok and Instagram than financial or mainstream news sources (36% to 31%).
The Crypto Council declares that digital assets are here to stay, taking a seat alongside traditional assets and funds.
Gardner stated that crypto is not going away, adding that "… it is already in the investment mix,"  with respondents sharing that 16% said they hold stocks, 13% hold crypto, 12% hold mutual funds, and 5% hold bonds.
Interestingly, more than 50% of Latino and African American respondents have a more favorable view of crypto and credit unions than banks.
Respondents also view crypto as having "untapped potential" (40%) and an important innovation (33%). At the same time, many people find crypto complex.
Regarding investor protection concerns, over 50% say they want better regulation – a desire that crosses party lines.
"Congress is a critical component to ensuring consistency and clarity in the digital future," said Gardner. "Working together, it's possible for the US to build more pathways to spur meaningful economic growth, and secure a digital future where crypto's full potential is realized through careful conversation and smart policy."
The polls data is in contrast to some policymakers that want to shut down crypto markets due to investor protection concerns or – simply believe all digital assets are securities. On another note, a recent letter authored by top Democrats slammed former government officials, including elected officials, for joining crypto firms.

Sponsored