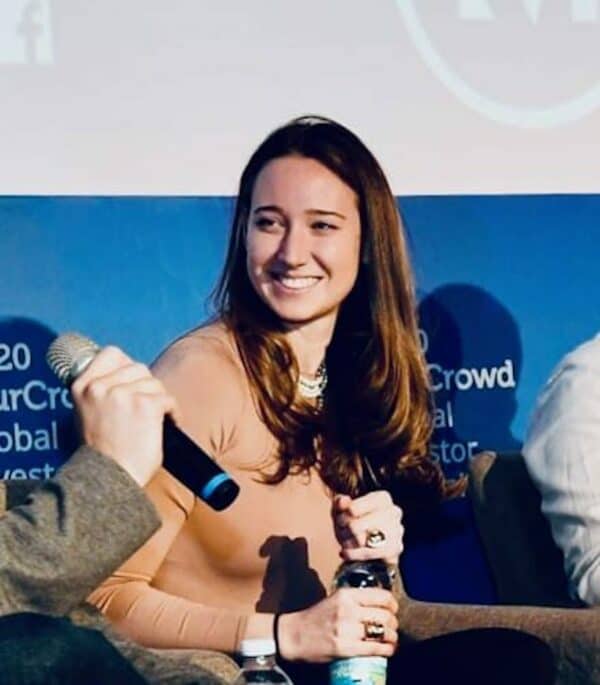 The Securities and Exchange Commission has charged Charlie Javice, the founder of the defunct student loan assistance company previously known as Frank, "with fraud in connection with the $175 million sale of the company to JP Morgan Chase Bank, N.A. (JPMC) in 2021."
The SEC's complaint "alleges that Javice orchestrated a scheme to deceive JPMC into believing that Frank had access to valuable data on 4.25 million students who used Frank's service when in reality the number was less than 300,000."
The Department of Justice (DOJ) has simultaneously filed charges with one count of conspiracy to commit bank and wire fraud, one count of wire fraud affecting a financial institution, and one count of bank fraud, each of which carry a maximum sentence of 30 years in prison, and one count of securities fraud, which carries a maximum sentence of 20 years in prison. Javice, currently a resident of Miami, was arrested this week in New Jersey and presented before U.S. Magistrate Judge Barbara Moses.
Previously, JP Morgan filed a civil suit in the US District Court in Delaware alleging fraud by Javice, who denied the claims. In a report by Forbes, a response attributed to Javice and her representatives was quoted as denying the charges, stating:
"This lawsuit is the culmination of a massive 'CYA' effort by those responsible inside JPMC to shift the blame for a failed and now-regretted acquisition to someone they view as an easy target: its young female founder. But JPMC's core claims in this lawsuit are even more implausible than they are meritless, and Ms. Javice brings these counterclaims to hold JPMC accountable for its unlawful conduct against her."
Prior to its acquisition by JPM, it was reported in April 2020 that Frank had matched about $12 billion in funding for over 400,000 students seeking a higher education, including scholarships, loans, grants, and more. Javice told CI that the approximately $40 billion in financial aid was left on the table each year, and that was where Frank stepped in to help guide prospective students through the aid process.
The government's case against Javice swivels around claims that Javice made numerous misrepresentations about Frank's millions of users to entice JP Morgan to acquire the firm.
The DOJ alleges that when JP Morgan sought to verify the number of Frank's users and the amount of data collected about them, Javice fabricated data to make the company more appealing to the bank.  Allegedly, Javice and a co-conspirator asked Frank's director of engineering to create an artificially generated data set. The director of engineering raised concerns about the legality of the request. Allegedly, the director of engineering declined the request.
Then, Javice allegedly "paid a data science professor to manufacture the data required to close the deal." The government claims that Javice and a partner purchased data on the open market representing 4.5 million students for $105,000, but the data was incomplete. Then a second purchase was made to complete the data to enhance the sale of Frank to JP Morgan.
U.S. Attorney Damian Williams described the scenario as a "brazen scheme to defraud" JP Morgan.
"She lied directly to JPMC and fabricated data to support those lies — all in order to make over $45 million from the sale of her company.  This arrest should warn entrepreneurs who lie to advance their businesses that their lies will catch up to them, and this Office will hold them accountable for putting their greed above the law," said WIlliams.
Gurbir S. Grewal, Director of the SEC's Division of Enforcement, stated that instead of helping students, Javice "engaged in old school fraud."
"Even non-public, early-stage companies must be truthful in their representations, and when they fall short we will hold them accountable as in this case."
The SEC's complaint has been filed in U.S. District Court for the Southern District of New York and charges Javice with violating the antifraud provisions of the Securities Act of 1933 and Securities Exchange Act of 1934."

The complaint also names trusts held by Javice as relief defendants.

The SEC "seeks injunctive relief, an officer and director bar, disgorgement and prejudgment interest thereon, and civil penalties."

The criminal case is being handled by the DOJ's Office's Complex Frauds and Cybercrime Unit.

Sponsored