The heavily covered (and often maligned) crowdfunding campaign for Soylent is coming to an end. Rob Rhinehart and his team will soon go into delivery mode in an effort to deliver on promises made to over 6,000 backers.
Soylent is a meal replacement drink created by Rob Rhinehart, a software developer that got sick of spending money and time on sustenance  He created Soylent as an easy, nutritious replacement for everyday meals.
The Soylent team decided to crowdfund on Crowdhoster after being rejected by Kickstarter. Crowdhoster is a riff on Selfstarter hosted by venture-backed CrowdTilt.
The campaign ends at midnight tonight and at the time of writing is just short of $750,000 in funding. It is a testament to the allure of the campaign itself and Rhinehart's PR savvy that this campaign was able to raise that much money without being on a major crowdfunding platform.
So what can we learn from this campaign? It's that crowdfunding allows entrepreneurial individuals an opportunity to seize the moment for any idea, anywhere at any time.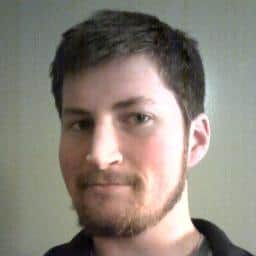 The entire litany of press coverage and media buzz around the idea for Soylent stemmed from a single blog post on Rhinehart's blog. Five or ten years ago Rhinehart would have been stuck trying to pitch the ever-jaded private equity circles on his zany idea for powdered meals. Would he have found funding?
Who knows.
The point is he didn't have to go that route. He found funding from those most emotionally invested in his product: his backers. They became his advocates, making sure any negative press was met with equally supportive comments and spreading the word through their own networks.
Soylent is a great case study in why many in the US are so excited for equity crowdfunding. It's easy to imagine that the 6,000 people that preordered some Soylent (very few of whom are probably accredited investors) may have been equally (if not more) interested in having a piece of the action. That play isn't in the cards quite yet, of course.
Rhinehart's story is much different from that of products like the Pebble Watch. You may remember that Pebble was originally rejected by the venture capital world, which prompted their decision to crowdfund on Kickstarter. This led to the largest crowdfunding campaign in Kickstarter history.
Rhinehart didn't even have to experience the pain of rejection. He developed, he pitched, he received a huge response and he moved straight to bringing the idea to market, and all in very short order.
He caught lightning in a bottle.
If you have the idea, the guts and the crowd, crowdfunding can help turn a dream into a business.
RELATED:

Rob Rhinehart Plans Kickstarter Campaign For "Soylent" Meal Replacement Drink UPDATED: Soylent Crowdfunding Campaign On Crowdhoster Fully Funded Soylent: $500K Raised, Stretch Goal Includes Gift For Backers

Sponsored Links by DQ Promote