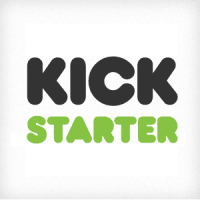 Y Combinator-backed Apigy created Lockitron just as the connected home movement was really taking off. The company promised some pretty slick features. The device integrated with your home's deadbolt and promised to allow things like remote unlocking from a smartphone. It was even said to have the ability to sense when the owner got close. Your house could unlock automatically. Jetsons stuff.
Apigy raised around $2.2 million in a crowdfunding campaign that closed over a year ago as a piece in TechCrunch today points out. They're now egregiously late to ship, which isn't a huge story in and of itself. Crowdfunding projects are late to ship all the time. Comes with the territory.
What makes Lockitron different is that they crowdfunded on a self-hosted, self-developed platform. Apigy was kind enough to later open source the project, and that would eventually become Selfstarter. It's been used by numerous crowdfunding projects since, most notably for projects like Soylent and the Tile item finder.
Why did Apigy go this route? Kickstarter turned them down.
Perhaps that was a shrewd move.
There's a trend to be seen here. Consider these examples…
Owlet Baby Monitor: Rejected by Kickstarter, opted for Selfstarter, late to ship
Soylent: Rejected by Kickstarter, opted for Crowdhoster (Selfstarter on Crowdtilt), late to ship
Scout Alarm: Rejected by Kickstarter, opted for Selfstarter, late to ship
It leaves me wondering whether Kickstarter is playing gatekeeper or soothsayer.