Equity crowdfunding platform Crowdcube has achieved another milestone in their journey.  Beauhurst, a company that provides data on growing companies, has stated that Crowdcube is the most active seed stage funder for 2013.  This means that Crowdcube, which was launched only in 2011, has quickly surpassed all of the other traditional seed stage funding firms.  Quite an accomplishment.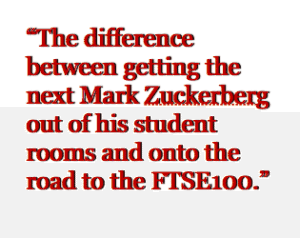 For Venture Stage funding, Crowdcube came in number 2 – just after the Scottish Co-Investment Fund – an entity that is at least partly funded by the European Regional Development Fund (ERDF).
This is all pretty impressive and good news for the British economy as the much more efficient process of crowdfunding usurps the less efficient ways of the past.
The Chairman and Co-Founder of Beauhurst, Stephen Bence, stated about this recent phenomena;
This area of backing fast growing companies has typically been the preserve of a small elite of extremely wealthy "business angels". But with the rapid rise of crowdfunding platforms here has been a democratisation of investment, with the public looking to get a stake in a small company on the ground floor with a view to backing a winner.  Over 1.5billion was invested into 650 of the UK's fastest growing companies in 2013. That's small beer for a giant corporation but for our growing companies it's the difference between getting the next Mark Zuckerberg out of his student rooms and onto the road to the FTSE100."
Related articles across the web
Sponsored