Ouya has announced plans to drop their hardware-focused approach to become a software-only platform for Android games. Prognosticators once bullish on the subject of indie gaming consoles are suddenly cooling off. Although I don't agree with the sudden change of heart, there are lessons to be gleaned from this development.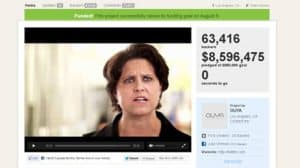 In an interview with The Verge, Ouya CEO Julie Uhrman attempts to explain away the pivot. "What makes Ouya is not the physical hardware, but the fact that it is made for games built for a TV," she said.
Ouya now becomes a software-focused play, essentially a separate app store for video games focused on integration with TVs and anything that connects to a TV. The value proposition there is murky at best. Ouya certainly has its fans, but game sales have supposedly been slow. It's hard to see how hardware disintermediation is going to help Ouya in the future.
The road has been an interesting one for Uhrman and company. Ouya famously raised over $8 million on Kickstarter and still stands as the #2 Kickstarter campaign all-time. The company went on to raise a round led by KPCB. They also fell victim to a bit of bad PR due to what was in hindsight a poorly-conceived contest resulting in a couple of Kickstarter  kerfuffles.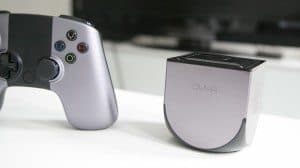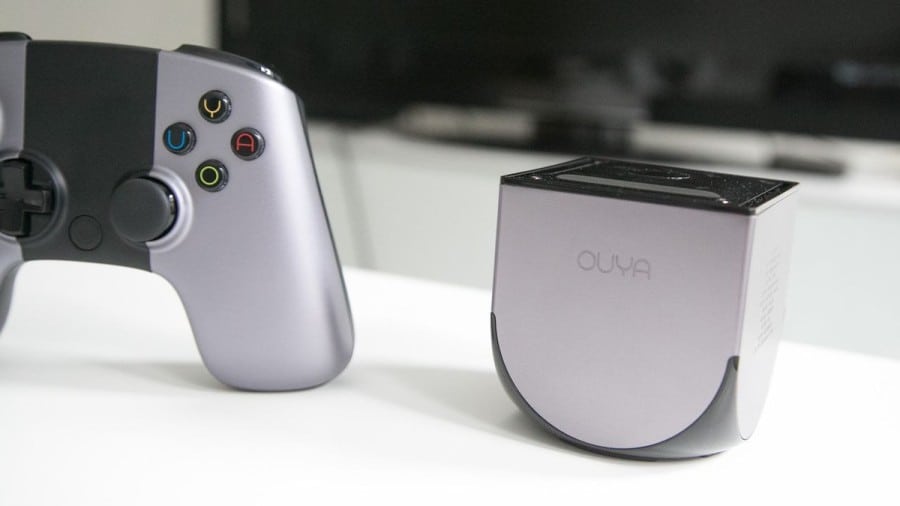 It leaves me wondering where the Ouya stands as a console. Perhaps the Ouya consoles could fetch big money on Ebay one day as its scarcity and place in history becomes recognized.
The facts here are clear regardless of any spin from Ouya. There isn't a market for a $99 Android gaming console despite what the #2 Kickstarter raise of all-time seemed to suggest.
Ouya is a powerful case study and a powerful statement on whether big crowdfunding campaigns empirically demonstrate that a market exists for any product. Although the company achieved crowdfunding success by any measure, the truth was more complicated than 63,000-plus backers on a crowdfunding campaign seem to suggest.
In the end, it depends on what market is being targeted and what type of scale needs to be achieved in order to cement market positioning. In the highly-competitive world of gaming consoles, the bar was high and Ouya didn't make it. We'll see where this pivot leads the company in the future.