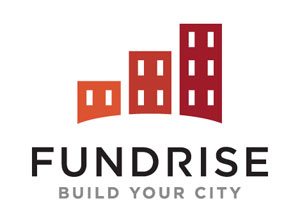 Fundrise has been a trailblazer in the real estate crowdfunding world. They were the first to offer "Regulation A" type investments – a process that allows anyone – not just the wealthy class – to participate in real estate investments that generate solid returns.
Fundrise has now closed their third public offering – a project where any resident of DC, VA or MD could invest in a single property for as little as $100.   The platform ended up raising $350,000 from 378 individual investors and they have shared some interesting information from this project.  The investor ages, location, average size investment etc.   Another interesting fact is that 25% of the investors live within a mile of the property.  Think about that.  The bottom line though – is they are doing what crowdfunding is supposed to do: democratizing the access to capital AND investment opportunity.
Recently Fundrise was in the news as they announced a $31 million investing round in their company that was led by a Chinese billionaire who, excited about the prospects of real estate crowdfunding, selected Fundrise as the most promising vehicle to get into the game.  This is the same model they want to take to many of the major metropolitan markets across the country. They now have the funds to build out their vision of transforming the real estate market forever.   Check out the data below.

Sponsored Links by DQ Promote