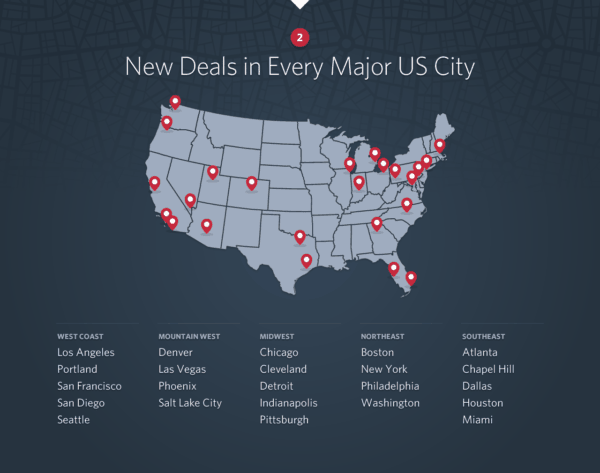 Recently I was attending a real estate finance conference on crowdfunding and I was fortunate to hear Brandon Jenkins, the Fundrise Director of Product, speak about the future of real estate from the perspective of Fundrise.  His comments were coming off the exciting announcement that Fundrise had just raised $31 million (no idea on the valuation but I am certain it was impressive).  The funding round included many big names in the real estate world but the lead investor was RenRen the well known Chinese social networking site (sometimes described as the Chinese Facebook).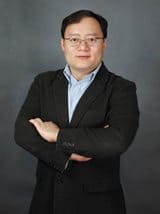 RenRen was founded by Joseph Chen, a graduate of both Stanford Business School and MIT.  No stranger to the US entrepreneurial world (and incredibly successful with RenRen), Chen was apparently very intrigued with the crowdfunding space and after a bit of research, he reached out directly to Ben Miller, CEO and co-founder of Fundrise, about coming aboard.
Crowdfunding is the perfect storm for the real estate industry.  In many ways real estate is leading the charge in the transformation of finance as all aspects of capital formation are disintermediated. An industry that has relied on an analog process for decades is now ready for the digital world. Matching investors anywhere to projects in need of capital is happening now.  Fundrise is at the tip of this transformational spear.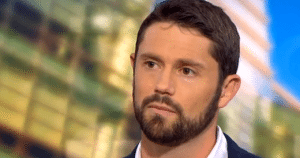 With a significant war chest, Fundrise has the necessary resources to move quickly and profoundly across the country, expanding their vision of real estate crowdfunding.  I recently caught up with Ben Miller to get an update plus some perspective on what we can expect from Fundrise over the coming  months (including a pitch for job applicants!).
______________________
Crowdfund Insider:  So pretty spectacular the news about raising $31 million.  Great story about how you connected with RenRen.  Can you share some of the background about how the partnership formed?  Also what type of an investor they are?
Ben:  RenRen was the lead investor in Social Finance (SoFi), the premier student lending marketplace.  Their success with SoFi led them to believe marketplace lending was a new paradigm across all financial industries, in particular real estate.  After reviewing the entire real estate crowdfunding market, RenRen approached us about investing in Fundrise.
They are an unusual venture investor because they bring not only enormous financial resources, with more than $1 Billion in cash on their balance sheet, but also incredible experience and a team of leaders in worldwide social networking.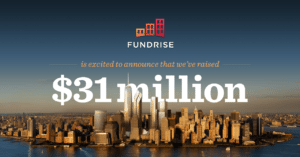 Crowdfund Insider:  Renren will have a seat on the board.  Do you expect them to be pretty involved in strategy?  Operationally?
Ben:  RenRen not only has a board seat but also has been providing us enormous support beyond a typical board role.  Their company has thousands of employees with expertise across a range of topics–online marketing, social networking, programming—that they have brought to bear in accelerating our progress.
Crowdfund Insider:  So having a China based investor – does this mean global expansion in the future?
Ben:  We were the first to crowdfund real estate in the U.S. more than three years ago, and we've seen a lot of competitors enter the space since.  We're excited to see so many embracing the idea, but there are still a lot of deals to be done in the United States–the largest real estate market in the world–before we take on another national market.  Capital flows are global though, so we are absolutely open to expanding overseas in the future.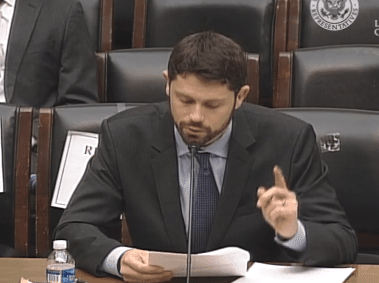 Crowdfund Insider: Fundrise has been a pretty innovative platform using Reg A – and now Reg D to raise funds.  Can you share how you started using Reg A to raise money for real estate?
Ben:  We wanted to offer to the local community–not just high-net worth investors--the ability to invest in buildings in their neighborhood.  Outside of a full initial public offering, Regulation A provided us with the best option in doing so.  We have now done three Reg A offerings, starting nearly two years before the JOBS Act.  Over multiple years of struggle, we essentially helped create the template for how Reg A would work in crowdfunding.  We feel partially responsible for demonstrating to the market and the regulators the true potential of Reg A as a useful crowdfunding exemption.
Crowdfund Insider: So why the shift to doing some offers using Regulation D?  Also – are you using 506(b) or 506(c)?
Ben:  Regulation D allows us to move much faster and cheaper than Regulation A.  Each Regulation A offering took months of regulatory filings and a non-trivial amount of money in legal and accounting fees.  While we are still committed to the vision of allowing all of the community to invest in their neighborhoods, we have broadened our tactics for the time being in order to reflect the current regulatory framework.  We are using Rule 506(c).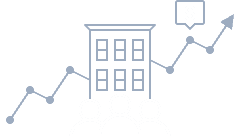 Crowdfund Insider: You must be pretty excited about Reg A +, what are you thoughts on Title IV of the JOBS Act?
Ben:  Yes, we are very excited about Reg A+.  In a way, we feel like a doting parent since we spent so many years working with the regulators on our Regulation A offerings.  As the first company to pioneer the use of Regulation A for real estate crowdfunding, we understand as well as anyone its potential.  Two years ago, the SEC qualified us to crowdfund a deal with 175 unaccredited investors literally down the street from their offices.  Who knows how it affected their thinking on Regulation A+?  Regulation A+ holds a lot of promise for allowing local communities to invest in their neighborhoods.  However, there are still many issues outstanding that will determine whether it will be truly effective, such as whether state law is preempted, if investors in a Regulation A+ offering count towards the total number that would cause a company to have to begin reporting under the Exchange Act as a public company, etc.
We look forward to the SEC's forthcoming final rules and hope that they choose to lessen the regulatory burden on companies that want to engage their local communities.
Crowdfund Insider:  Industry people are pretty down on Title III – retail crowdfunding these days.  Where does Fundrise stand on using Title III?
Ben: Title III, as adopted by Congress, has some fundamental flaws given the low dollar amounts that may be raised under Title III (most notable ongoing audit requirements and periodic reporting requirements). Given these, it is difficult to see how Title III could ultimately be utilized by small businesses seeking to raise capital from the crowd.  With a fair number of simpler crowdfunding options available, we do not expect widespread adoption of Title III crowdfunding once the final rules are in place.
That being said, we continue to hope that with appropriate rulemaking, Title III crowdfunding can be made workable so that it is attractive to both small businesses and investors.

Crowdfund Insider:  With the new funding you intend on reaching out to most major metropolitan areas.  That is quite an undertaking.  What are your first steps?
Ben: Hiring the best and the brightest!  If you are interested, please visit fundrise.com/jobs or email us at [email protected].
Crowdfund Insider:  Have you already selected the first cities you intend to expand into?
Ben:  The top 10 metro markets, which make up more than 80% of real estate capital flows.  You'll start to see deals in some new (to us) cities on the platform this week.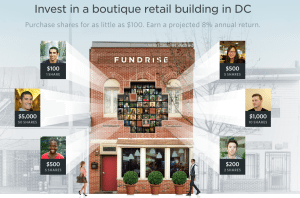 Crowdfund Insider:  What specific types of property developments do you target?  Will this change going forward?

Ben:  We focus on two ends of the barbell: on one end the best real estate companies and projects in the country, such as Silverstein Properties (owner/developer of the World Trade Center) or Chris and Nelson Rising of Rising Realty in California (the people behind Mission Bay in SF and Gas Company Tower in LA); on the other end are the up-and-coming people with good experience who are doing deals that are generally operating below the radar of institutional capital (i.e., less than $10M).

Crowdfund Insider:  There is a lot of excitement about Real Estate and crowdfunding these days.  What are your thoughts on the next 12 to 24 months for crowdfunding and the real estate industry?

Ben:  This sector is growing quickly, and we've been really excited to see that so many people are entering into the space.  Real estate crowdfunding grew from 1 to now nearly 100 platforms that have thrown their hats into the ring.  Since we have been at this since 2010, we have learned a lot, and have some new approaches we plan to introduce to address some of the challenges and opportunities we have discovered.

Sponsored Links by DQ Promote