Boosts Equity Crowdfunding Offer – Raising £450,000 on Seedrs.
Nicola Horlick, one of the UK's most well known and highly regarded fund manager, has announced that her new fund management firm, Glentham Capital, is increasing the target for its core film finance fund from $100 million to $250 million.  Apparently the increase has been driven by investor demand.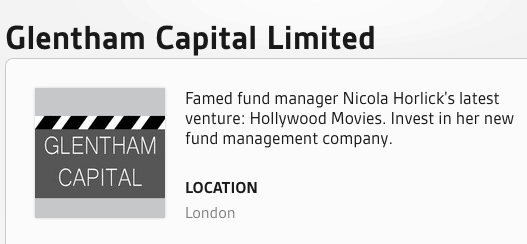 Simultaneously Nicola is also announcing that Glentham Capital is expanding beyond film to raise and manage other types of funds, becoming a broadly diversified fund management firm.  Other funds in the pipeline include a debt fund for the new financial services website Money&Co., of which Nicola is also CEO.  Seedrs has been selected to help raise £450,000 to drive this expansion.  This new funding round follows a successful round on Seedrs in 2013.   The first funding round sought £150,000 for 10% equity in the new fund.

According to the company, Glentham Capital has had success in generating interest in participating in its film finance fund, particularly from the US and China, and has already lined up a $20 million anchor investment from a US-based investor.  Glentham Capital now plans further expansion, including an increase in the fund size to $250 million and a move from a Guernsey-based fund to one based in the United States.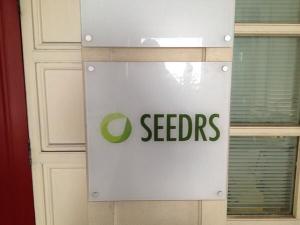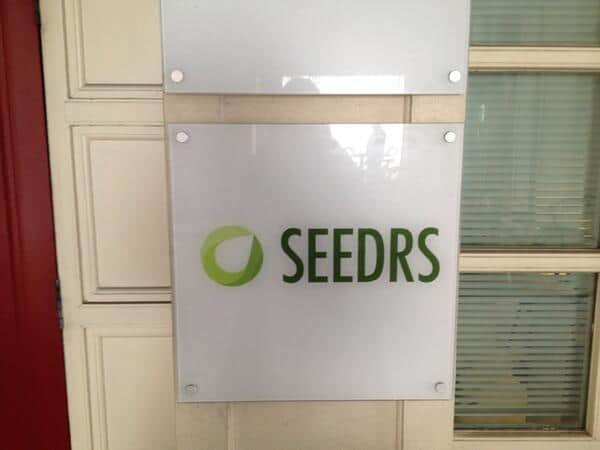 The follow-on raise of £450,000 on Seedrs is EIS-eligible and based on a pre-money valuation of Glentham Capital at £1.8 million, reflecting a 20% increase since the original fund raising last year.
Unlike some Seedrs campaigns, Glentham Capital will not accept "overfunding". Investments will be allocated on a first-come, first-served basis, and once the £450,000 has been subscribed, further investments will not be accepted.  A conference call has been scheduled for Monday, July 14th to discuss specifics of the offer.
Glentham Capital will earn money from the annual management fees and carry that it charges to the funds it manages. Seedrs investors are investing in Glentham Capital, rather than the underlying funds, meaning that they will be able to earn returns to the extent that Glentham Capital succeeds as a fund management firm.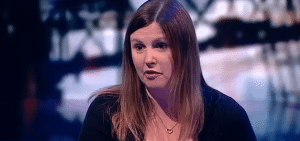 Nicola commented on the events stating;
"I was delighted to be able to offer the opportunity for crowd investors to participate in this business, and very pleased with how well the initial raise of seed capital on Seedrs went last year. Seedrs's professional approach and nominee structure were essential, giving me the structure I needed to grow this business and my investors the important protections and guaranteed levels of post-investment service and support that they deserve. Returning to Seedrs for this next round of funding really was a no-brainer and I look forward to welcoming more investors from across the UK and Europe as they join the Glentham Capital project."

"I look forward to welcoming a wide range of investors, large and small, to become part of the Glentham Capital journey."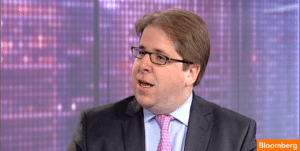 CEO of Seedrs Jeff Lynn also shared his thoughts;
"It is exciting to see just how quickly Nicola and her team have generated this level of enthusiasm for the fund, especially in the US and China. It's great to see our investors get this further chance to back Glentham Capital and secure their share of its future success.  Glentham Capital is a great example of equity crowdfunding working as an exciting new capital flow at initial seed stage and then later in follow-on rounds when the business is up and running and set to expand significantly."
Have a crowdfunding offering you'd like to share? Submit an offering for consideration using our Submit a Tip form and we may share it on our site!