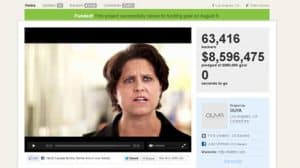 Last week Re/Code posted that Android gaming platform Ouya was on the sales block. It sounded like it was almost a matter of time before an acquiring company swept in and scooped up a twitching carcass of a gaming platform.  To quote Re/Code;
"Ouya, the maker of a low-cost Android-based gaming console of the same name, has been engaged in preliminary acquisition talks with multiple big players in China, as well as a few here in the U.S., according to several sources close to the situation…

…Sources tell Re/code that the acquisition would be for staff talent more than the company's console product, which has not found much traction with gaming consumers after it launched last year. While Chinese companies could make their own consoles, sucking up a company like Ouya would move it forward quickly."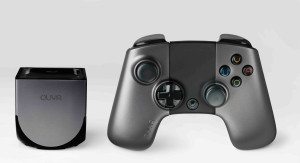 The scribes at Re/Code said they reached out to Ouya for an official comment but it appears there has not been a response so far.  This would lead one to believe that Ouya is having some quiet acquisition talks because otherwise they would be pounding the table about their determined independence and encouraging future.
Just this past Friday Ouya gave a "Peek Behind the Ouya Curtain" in a blog posting on their web site.  They talked about some cool things just around the corner and reflected on the announcement in August of a partnership with Chinese smartphone seller Xiaomi.  Ouya leader Julie Uhrman had earlier commented on the partnership with Xiaomi saying, "There is an opportunity for both Xiaomi and Ouya.  Perhaps to a greater degree than originally believed.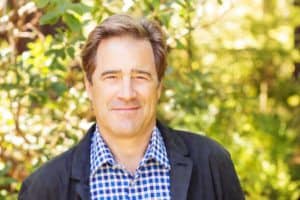 Ouya rocketed to fame and potential fortune back in 2012.  In a 29 day Kickstarter campaign, Ouya raised $8,596,474 from over 29,000 backers.  Ouya did a VC funding round in 2013 where none other than kingmaker Kleiner Perkins led a $15 million funding round.  Kleiner Perkins Partner Bing Gordon, a former heavy at Electronic Arts, joined the board of Ouya at as part of the significant investment – a position he still holds according to his official bio.  Bing said at the time of the investment;
"OUYA will allow game developers to unleash their most creative ideas and satisfy gamers craving a new kind of experience."
The enormously successful crowdfunding campaign placed Ouya as one of the top funded Kickstarter campaigns  ever (in third place behind newly crowned Coolest Cooler and the stolid Pebble Watch).  But since the campaign Ouya has stumbled.
There was FreeTheGamesFund that was plagued with issues.  Then Ouya started to move away  from the hardware side of the company – something that clearly differentiated their platform from competitors.   The decision to focus more on software was driven by reportedly light hardware sales.  Ouya CEO Uhrman deflected the strategic shift by saying, "What makes Ouya is not the physical hardware, but the fact that it is made for games built for a TV."  Around the same time one commenter on Forbes stated that "the Ouya is basically dead".
Crowdfunding is great for determining consumer demand for a potential product not yet on the market.  What crowdfunding is not good at doing is determining operational execution and ongoing strategic decisions.  One wonders if investors are questioning leadership direction today.  While Ouya may end up being a footnote in gaming history it is a shame that a product with such potential has not lived up to expectations.  The one stakeholder segment that most certainly cares, will be the investors and backers that helped fund Ouya to great acclaim.  And if reports are true –  the once crowdfunding champ is to be acquired for "staff talent" alone.