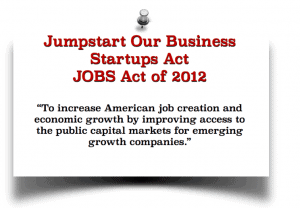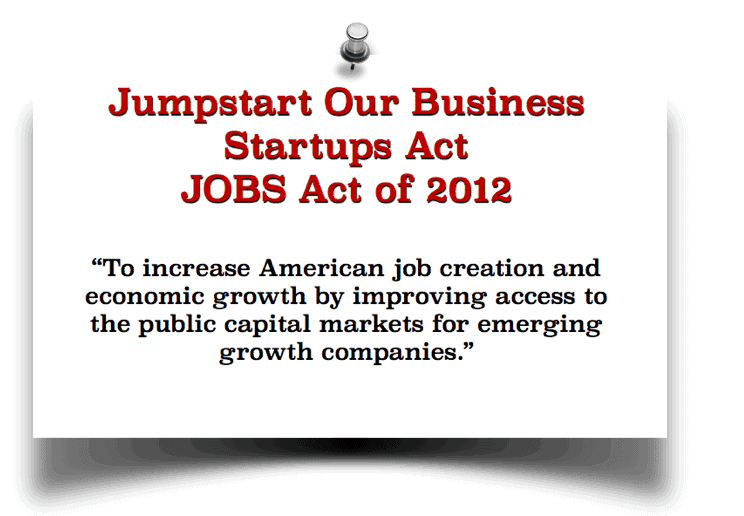 Title II of the JOBS Act of 2012 is a game changer.  For over 80 years it was illegal to advertise private placement securities offers.  Think about it; a company was not allowed to promote the fact it wanted to raise capital from investors.  How hard would it be to sell your house if you were curtailed with the same constraints?  Banning "general solicitation" was done to "protect" investors.  What you don't know can't hurt you – right?
Well Congress eventually got around to the realization that in today's world of instant communication and ubiquitous social media keeping some private placements secret really did not make too much sense.  Now an offering company may still choose to keep things quiet if they want to – but allowing an issuer to promote a private investment offer is pretty big.  Now, as long as you are an accredited investor, you may easily read about investment opportunities from just about anywhere from any number of investment crowdfunding portals.


As part of the one year anniversary SeedInvest – a successful investment crowdfunding platform– has put together some data showing what has occurred over the past year – since September 23rd, 2013.  While the SEC stated earlier this year (March) that about 900 issuers representing $10 billion have leveraged the new exemption (506c), SeedInvest has provided information that hones in on companies or startups that are raising capital online.
Their info shows:
$357 million in capital commitments
4,667 isuers
Average raise per company:  $384,000
A 20% success rate
71.8% Equity; 20.3% Convertible Debt and 7.9% Debt
Hottest category.  Well Tech of course.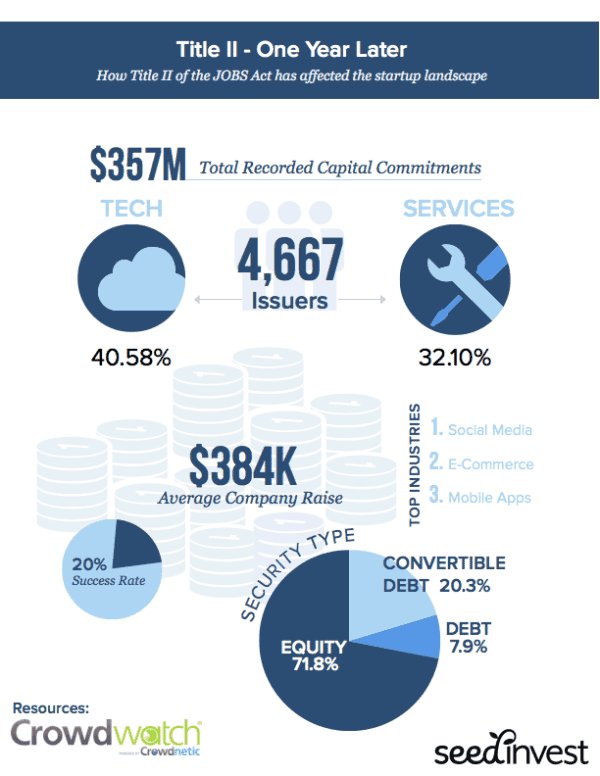 Related articles across the web
Sponsored Links by DQ Promote