According to The Crowdfunding Centre, "It's taken the entrepreneurship, business and creative worlds by storm; it's


enabled start-ups and established businesses alike to market test their products and get funded at the same time; and the UK is a world leader and the world's fastest growing market. But is the future of crowdfunding under threat?"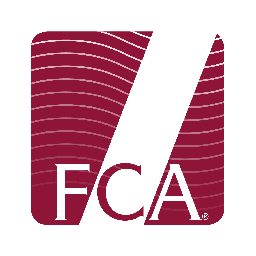 Many crowdfunding experts, platforms, entrepreneurs and legal eagles are expressing increasing concern that financial regulations that, they say, are no longer fit for purpose, have the potential to damage, or even destroy, the crowdfunding marketplace.  The UK's Financial Regulator, The Financial Conduct Authority (FCA), has been consulting about "financial promotions in social media" – but according to many involved in crowdfunding, their intentions are unclear and could even put individuals who tweet that they have invested in a crowdfunded project at risk of a jail sentence of up to two years.
Barry James, founder and editor of The Crowdfunding Centre and curator of the Deep Impact Conference, commented on the FCA proposal, "The FCA should not have the right to monitor and classify ordinary citizens' use of social media as illegal. Paid financial promotions (adverts) are different from citizens' use of such media, and measures to ensure

they are, rightly, policed to be 'clear, fair and not misleading' must not remove the rights of citizens to free speech and free expression, or place citizens in jeopardy. We call on the FCA to ensure that this clear distinction is maintained in the handling of social media, and to make the necessary changes to ensure that citizens' and entrepreneurs' use of social media for crowdfunding or other purposes is not restricted. Our regulator (the FCA) and their equivalent in the USA (the SEC) are currently the only regulators in the western world who are seeking to limit the free speech and flow of opinions of citizens on social media. So this matters to us all."
The FCA's consultation was set to close on 6 November, but this has been extended so that the issues can now be debated at the third annual, national and international, 
Deep Impact Conference
, taking place in Sheffield, UK, on 13th November, bringing together over 100 delegates and a world-class lineup of speakers, industry experts, and commentators. The conference, which moves to Sheffield this year from London in 2013, coincides with the UK's first ever national Crowdfunding Week, 10th-16th November. A submission to FCA's consultation will be made on Monday 17th November, including comment from discussions at Deep Impact.
Tim Wright

,

 director and co-founder of digital age consultancy twintangibles and another participant at

Deep Impact, asserted,  "It seems that, once again, the abacus wielding Luddites of the FCA quango are seeking to defend the narrow interests of an indefensible financial clique and not those of the people."
 James added,
"As global forces in a now digitally-dependent economy start to change and modernise it from within, governments around the world are reacting. Who knows what this will mean in a year – let alone five or ten years from now? The Chancellor has called this 'the dawn of a new era' of financial innovation – so it's essential that financial legislation is fit for purpose and fit for this new era."
James and Wright provide just a sampling of the captivating debates that speakers and panelists at Deep Impact will discuss regarding the economic impact of crowdfunding, regulation, financial innovation and how the sector is not only transforming venture creation and growth, but also reducing inequalities in the entrepreneurial landscape for women and ethnic minorities.
Press interviews are available on the day; internationally renowned speakers and panelists include: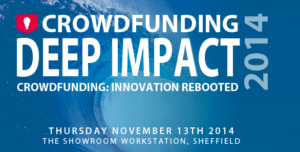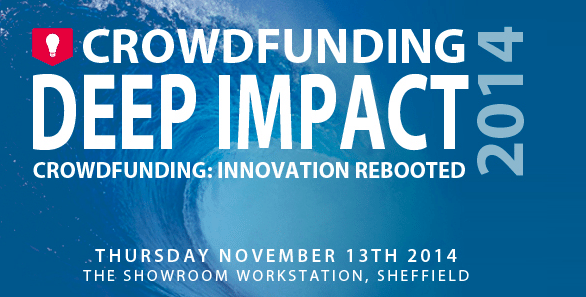 Tomas Carruthers (chief executive officer of The Social Stock Exchange)
Simon Brickles (former head of AIM – the Alternative Investment Market, the London Stock Exchange's international market for smaller growing companies)
Barry Sheerman MP (chairman of the Westminster Crowdfunding Forum)
Jessica Ratty (communications manager at crowdfunding platform crowdfunder.co.uk)
Matt Smith (Co-founder of the centre for Entrepreneurs)
Thomas Power (a pioneer and thought leader of the 'social media' age)
Richard Swart (Research director in Innovation, Entrepreneurship and Social Finance at The University of California, Berkeley)
Sponsored Links by DQ Promote