The Crowdfunding Institute of Australia has launched a survey on equity crowdfunding to measure interest and awareness for the budding investment crowdfunding industry. The purpose of the survey is said to be to provide a nationally representative response to the Australian government's recent discussion paper titled "Crowd-sourced Equity Funding". The paper outlines three potential directions for equity crowdfunding in Australia for 2015. This discussion paper was published in late 2014 and will be the focal point of regulatory discussions later this year.  The consultation by the Aussie government, called Crowd-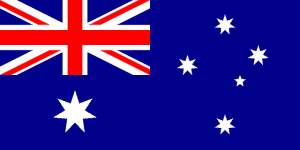 Sourced Equity Funding", follows a report by Corporations and Markets Advisory Committee (CAMAC) that were panned by some as "totally unworkable". The Crowd-sourced Equity Funding" report has taken a more balanced perspective and has brought in for discussion the recent regulations announced by New Zealand. The Kiwi rules have been met with a more positive response as New Zealand has chosen a more light touch regulatory approach.
The anonymous survey will support industry efforts to guide the Australian government to create regulatory reform that best represent industry and investor needs.  The Aussie government has "committed to creating the right conditions to drive growth and create jobs". Creating a positive environment for investment crowdfunding is viewed as part of a broader policy initiative that embraces entrepreneurs and small business as crucial for the Australian economy.
The CFIA is an advocacy group that was founded by Pozible, ASSOB, Equitise, TMeffect and Chuffed.  Pozible is a rewards based platform that has indicated an interest in participating in investment crowdfunding. ASSOB or the Australian Small Scale Offerings Board has been operating an equity crowdfunding portal for years under existing regulations.  ASSOB supports a more enlightened approach toward capital formation for small companies.
[scribd id=253755945 key=key-yIYQkukpceVq3a9xyNZL mode=scroll]