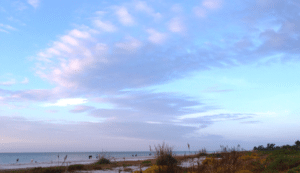 In February Cloud Lending Solutions announced that its customer and partner,  LendingPoint, had successfully used Cloud Lending as a foundation to go from concept to market in less than ninety days.  Helmed by CEO and Founder Snehal Fulzele and CTO Darpan Saini,  Cloud Lending has quickly disrupted global direct online lending as more and more clients shift to its Cloud Lending Solutions.
Seeking to architecting its 100% cloud-based loan processing platform, LendingPoint's Co-Founder and CTO Franck Fatras turned to Cloud Lending Solutions to build the company's cloud-based business platform. As an experienced IT trailblazer in the financial sector, Fatras helped found LendingPoint to "serve a different type of customer and giving them a different type of experience," particularly those who were taken out of the market or had fewer financial options after the economic downturn.  Having an online presence, with its 24 x 7x 365 availability, was a natural and necessary step for expansion, according to Fatras, one with a scalable platform for inherent growth, data reliability, security and availability.  LendingPoint offers loans at 17.99%APR to approximately 35%APR, substantially less than a "payday loan." Since its official  in December 2014, LendingPoint's loan processing system has not only been tested and proven, but has also experienced rapid, scalable growth and refinement to accommodate customers.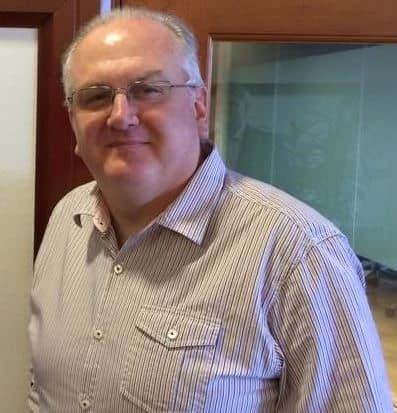 Non-bank lending institutions are growing at a rapid pace. By 2025, Foundation Capital predicts that $1 trillion in loans will be originated through marketplace lending, the leading form of non-bank lending. Non-bank lenders—including companies like LendingPoint—are disrupting the lending ecosystem by finding innovative ways to serve those who are currently underserved by traditional banking institutions, giving them access to loans they may not otherwise get.
I recently caught up with Saini and Fatras via phone and email to discuss the tech advantages of their partnership and launching a platform in ninety days. Our interview follows:
Erin: Franck, how did you and LendingPoint connect with Cloud Lending Solutions? Please describe this partnership, LendingPoint's loan processing system and its experienced rapid and scalable growth.
Franck: We first became aware of Cloud Lending as a possible partner when researching  the following system requirements : simple, cloud-based, native platform, robust, flexible and scalable. Our partnership with Cloud Lending has been good for both companies. LendingPoint's leadership team, with their significant background in finance and payments, knew exactly what they wanted and had the experience required to determine the necessary packages and workflows to start. Cloud Lending benefited from this experience as they introduced new features to their system, and LendingPoint benefited from Cloud Lending's experience in agile development and knowledge of Salesforce.

LendingPoint's loan processing system is Cloud Lending, which resides inside Salesforce as a native application. Cloud Lending is used for the servicing of the loan, from the first ACH to fund the loan, to calculating the amortization and payment schedule. As was desired and required from the start, it has proven to be reliable, secure and scalable.  Since inception, the monthly number of loans funded has increased more than tenfold and we are poised for further significant volume and funding growth in the remaining quarters of the year.
Erin: For the past two months, many online lenders have raised significant funds, gone public, or announced that they have financed major loans this year. Please comment on this momentum in the P2P lending industry and the opportunity for many non-banks to get in the online lending market.
Darpan: The recent IPOs of companies like Lending Club, OnDeck and funding of others is yet another proof point of the strong consumer demand for agile lending solutions. The peer-to-peer lending industry is doubling in size every nine months, and projected to grow to a $1 trillion market in ten years – there's plenty of room for successful vendors and we are excited to power many of them, including DealStruck, Harmoney and LendingPoint.
Erin: Cloud Lending and its cloud-based architecture allows companies to set up their business online, in the cloud, and all that in record 90 days as the LendingPoint partnership testifies. Please describe this process and snafus that Cloud Lending overcame to launch LendingPoint's new services. How will you apply this knowledge to current and future projects?
Darpan: Cloud Lending follows an agile, iterative process to implement the solution for clients. We regularly prototype various configurations and customizations which allow us to incorporate client feedback from an early stage. The agility of our delivery process combined with the flexibility in our software can often lead to further sparks of innovation from our clients. Our experience from dozens of previous implementations helps us to guide our clients in how best to sequence enhancements in future releases of their marketplaces.
Erin: How will Cloud Lending further streamline its process to break the 90-day record?
Darpan: At Cloud Lending we understand that fast time to market is one of the key requirements for our customers. We are continuously making improvements to our implementation process in order to reduce the implementation time. For example, we have invested heavily in creating interactive training material that can help our users adapt to the cloud based solution faster and be more efficient at their tasks.
Erin: Who do you view as Cloud Lending's peers and how do you see Cloud Lending as a catalyst for other P2P lending platforms?
Darpan: To service individuals and small businesses' needs for quick and cost-effective access to credit, Cloud Lending provides peer-to-peer lenders with comprehensive and efficient technology systems that link them to their borrowers via online platforms. Without the right technology solution, back-end processes such as origination, underwriting, funding and servicing for marketplace loans can be complex and expensive, and pose a significant challenge to lenders. Cloud Lending's technology is specifically designed to handle the complexities of peer-to-peer loan cycles and multiple investor portfolios, providing end-to-end cost-effective and flexible solutions that enable lenders to rapidly bring new products to market and increase their revenue.
Erin: How do you source deals and potential partnerships?
Darpan: As Cloud Lending Solutions becomes more well-known through our clients' successes, we are finding that many of our deals and partnerships are coming through brand awareness and our good reputation. We value this highly and are focused on creating more delighted customers and partners as we grow.
Erin: Cloud Lending's platform allows non-banks to go to market seamlessly and empowers companies that might not have the capabilities to build a platform internally. What is the cost and fee structure for this white glove service?
Darpan: Cloud Lending's revenue model is based on a "per user per month" (PUPM) pricing model for our loan management solutions. The PUPM rates may vary based on customer volume of user licenses. We also have implementation fees and annual support fees.
Erin: How has Cloud Lending grown globally this year?
Darpan: We are excited to report over 250% growth last year, expanding our client base to over 50 clients in nearly 20 countries around the world. Internally, we have moved into new offices in both our San Mateo, CA headquarters and our center in Bangalore to accommodate our growing company.
Erin: What are your thoughts on the democratization of access to capital and transparency?
Darpan: Non-bank financial institutions, like microfinance institutions, credit unions and marketplace lenders, turn to Cloud Lending to run their business on a cloud-based platform that is agile, responsive and empowers them to rapidly enter new markets with new products at unmatched costs. Leveraging the power of cloud, social, mobile and analytics, Cloud Lending is disintermediating the lending ecosystem and democratizing access to capital by providing alternate financing to millions of unbanked and underbanked people across the globe.

Cloud Lending's platform empowers lenders, investors, and borrowers to easily collaborate through an intuitive workflow. This collaboration can be with internal employees or external partners, providing access and unmatched transparency to the extended organization. By running loan operations on the cloud, lenders can provide borrowers with greater transparency and reporting through intuitive customer portals.
Erin: What is your opinion of the Jobs Act, title II, III, IV?
Darpan: We feel that titles II, III, IV of the Jobs Act have created some absolutely fantastic avenues for entrepreneurs looking for funding their ideas. Having the ability to showcase ideas on a public forum has helped many startups raise capital in a short amount of time. Crowdfunding in a way democratizes the way in which entrepreneurs raise capital. Entrepreneurs can now raise capital based purely on the merit of their idea.
Erin: You noted, "Cloud Lending's mission is to move all lending institutions from antiquated on premise systems to the cloud to better serve their customers' needs for agile lending solutions. Working with LendingPoint to meet their customers' needs is a big moment for Cloud Lending Solutions and we look forward to serving them as they continue to expand." What steps have you taken and plan to take in order to make this mission come to fruition?
Darpan: Cloud Lending continues to work with partners post go-live to help maximize the utilization of our solutions by providing 24 x 7 support to resolve critical issues. In addition, we understand that post go-live customers may want to expand the capabilities of their lending solution by augmenting it with auxiliary systems such as marketing automation. We help our customers both as an advisor in selecting such external systems and then quickly integrating with them.
Erin: Which new apps are in the works?
Darpan: We have announcements coming up in the next months across all our products, we will keep you posted as they develop!
Sponsored Links by DQ Promote