"We're delighted to announce this strategic partnership with Catena Investments while The Funding Network continues to grow and ma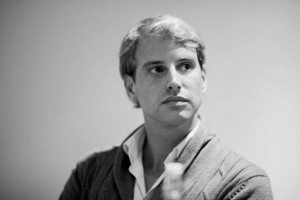 ture. As our monthly transaction volume exceeds $35 million it is right that we keep pushing for more professionalism," said Korstiaan Zandvliet, co-founder
and CEO of Symbid Corp. "With Catena on board, we're confident that our upcoming loan crowdfunding 
product will be the most transparent on the market. Looking ahead, instant scoring and pricing will be a cornerstone of our offering to professional investors. This is a big step forward in our mission of simplifying the way small businesses are funded."

Catena Investments, a Zanders spin-off specialising in the development of state-of-the-art financial technology solutions, will assess the credit risk of loan propositions with its INRISC service using data provided by Monitoring by Symbid. This data is, in turn, streamed via accountant reporting systems. This automated scoring and pricing process is expected to be an improvement on the market standard. Most online funding platforms continue to operate scoring models internally that allow companies have a say in the final interest rate of a loan.
"With INRISC we mean to provide the market off-the-shelf solutions that will ultimately enable the investment industry to benefit from more transparency on risk and pricing, specifically for alternative investments such as crowdfunding," said Marco Behling of Catena Investments. "Working together with Symbid represents a unique opportunity for us to link to the day-to-day needs of the crowd with independent and state-of-the art scoring models and adequate pricing of requested credit facilities."
The Funding Network by Symbid aims to be the go-to platform for start-ups and small businesses in search of funding. Through advanced investing, monitoring and data tools Symbid hopes to connect traditional and alternative finance in its new, online model. With over $100 million provided to small businesses via The Funding Network in its first 3 months, this partnership validates Symbid as a leading European player in financial technology. Although this funding volume does not currently equate to a significant revenue stream, Symbid sees potential for a monthly recurring revenue model to be added in the near future.