Self Invested Personal Pensions (SIPP) assist marketplace lenders such as Ablrate and Ratesetter (the first consumer P2P platform to be available through a SIPP),  in sourcing loans.  Research from Yorkshire Building Society "highlighted a lack of understanding about peer-to-peer investment (P2P) and the potential risks it poses among consumers."
"The Government is helping to encourage saving and investment with new rules and looks as if it will be successful with people keen to take advantage of increased flexibility and new tax-free allowances. Providers need to match that ambition by helping to encourage responsible saving and investing as there is a genuine threat that enthusiasm for saving and investing will be damaged if people are exposed to unnecessary risks they do not understand," Andy Caton, Executive Director at Yorkshire Building Society, clarified. "Advice will be crucial in helping achieve success for the launch of new savings rules and we would urge anyone considering riskier investments such as P2P or equity-based investment to take independent financial advice before doing so."

In the study, Yorkshire Building Society noted that financial advisers'  concern regarding the new saving and investing rules will likely lead to more risk-taking without investors understanding the potential for losing money. Almost 728,000 pensioners considering P2P lending following the April at-retirement reforms, despite the lack of Financial Services Compensation Scheme protection and potential issues with ease of access to their cash.
Prior to the pension changes in last year's budget, P2P lending through SIPPs was hampered by rules requiring providers to hold more capital for alternative investments, reported Crowdfund Insider's Midori Yoshimura, leaving only small, self-administered schemes. Due to pension changes firms now offer "a wider array of income options to clients who are no longer restricted in when or how they access their pension," Ratesetter's senior commercial manager and former FT Head of Banking, Capital Markets, Insurance and Exchanges Ceri Williams shared earlier this year.

Now, speaking to FTAdviser's Peter Walker, Ratesetter's Williams, said that IFAs have struggled with these new marketplace lending products, partly due to "paranoia" around their liability in recommending P2P, noting some fingers have been burned by the Financial Ombudsman Service in the past. Trustees overseeing SIPPs have also taken time to "warm to P2P products."
"Advisers are not used to buying products like this, they're happier dealing with closed ended funds and accessing things on platforms these days," Williams told the FT.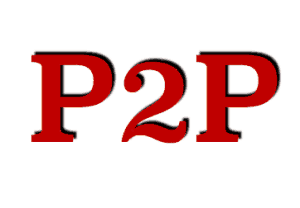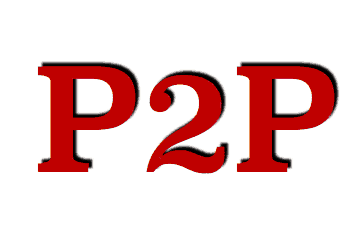 In the post, Williams shared that in the last three weeks around £350,000 worth of SIPP money, across several trustees, has been lent via Ratesetter, noting that all of money had come through the non-advised route. That CEO and Founder of P2P platform ThinCats Kevin Caley in FTAdvisor commented on the fact that the FCA still classifies P2P loans as non-standard investments currently made it difficult to recommend them.
The FT noted that updates including a summer budget announcement of a new Innovative Finance ISA and a consultation on the various standard and non-standard asset classes that can be held within a SIPP from the FCA, are well-welcomed, long-awaited innovations:
"The risk profile is pretty low versus return potential, I think consumers are being held back by having to pay extra to go into things like peer-to-peer," Williams commented to the FT.
Next steps for Ratesetter? Williams indicated to the FT that anticipating innovation,  progress building out capacity and structures to facilitate the new ISA was already underway, signing with the wealth management tech firm FNZ to help smooth the way to getting P2P onto its platforms.

Sponsored Links by DQ Promote