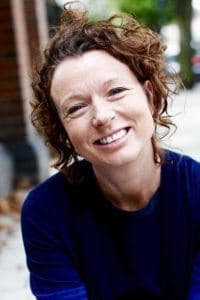 Julia Groves, Chair of the UKCFA, has stepped aside as CEO of Trillion Fund handing over leadership to current COO and Buzzbnk co-founder Theresa Burton. The change in management was assigned to the challenges in UK government policy which has "made the landscape for future renewable energy projects very uncertain".  As a result of these changes, Trillion Fund will not be offering any new  crowdfunded renewable energy loans until they have a "clearer view of what projects may be available and general investor appetite".  Trillion was a renewable energy platform offering investments mainly in wind and solar projects across the UK.
Trillion Fund explained the company will now be focusing on offering technology and crowdfunding services to other businesses across all sectors. Buzzbnk will continue to operate as a rewards-based platform for charities and social enterprises.
Management explained that renewable energy subsidies in the UK have declined, forcing Trillion to make the strategic decision to exit the business.  The platform stated that "significant costs in marketing new loans" forced the board to make a decisive shift in operations.  Trillion said that it was "not prudent to continue to offer loans without visibility of future funding and project opportunities".

The combination of Buzzbnk and Trillion Fund saw £4 million generated for over 100 projects.  Trillion Fund recently raised capital on Seedrs.  It was not clear immediately as to the impact of early investors – a roster that includes well-known designer and activist Vivienne Westwood.
Groves was recently profiled in an interview on Crowdfund Insider.
---
The FAQ Associated with the decision is reproduced below.
Why is Trillion not offering any new renewable energy projects?
Most renewable energy projects in the UK are dependent on subsidies to provide returns to lenders. The level of subsidy is dropping rapidly and it is not clear what projects will be seeking funding going forward. As a business, Trillion incurs significant costs in marketing new loans and the Board has decided it is not prudent to continue to offer loans without visibility of future funding and project opportunities.
What direction will the business take in the future?
The board is preparing a revised strategy which will focus on continuing the white-label, technology and crowdfunding administration services currently provided by the business or alternatively pursuing a sale.
I have invested in projects on the Trillionfund.com platform, have I lost money?
No. Your loan is made directly with the borrower, and you will continue to be paid interest by the borrower and have capital repaid at the end of the term. Trillion will continue to manage these payments on behalf of the borrowers and lenders. Trillion still has capital and resources to mange the current loans (E2 Energy, E5 Energy, The Converging World).
If I have had interest payments made from a loan on Trillionfund.com, how do I request a withdrawal?
Interest payments, and any capital repayments, are deposited by the borrower to our client money account on your behalf and you are notified by email when the credit has been booked to your Trillionfund.com account. A client money account is a bank account where your funds are kept that is separate from Trillion Fund's own bank accounts.
To request a withdrawal, login to Trillionfund.com and go to "My Account" upper right had corner. Then select the tab "Transactions" and click on the "Withdrawal" button to complete the process. Payments by bank transfer are made within 1 business day and there is no fee or charge for this service.
Why has Julia Groves resigned as CEO and who is taking over?
Since the Board of Trillion Fund has decided that the most prudent direction for the future of the business is to shift to a technology services model, Julia has decided to step down. The Board thanks her for her very significant contribution to the development of Trillion Fund. Theresa Burton, the current Deputy CEO and COO, and co-founder of Buzzbnk will take over as CEO with immediate effect. Julia will remain as a Director on the Board of the company and will continue to advise.
In what way have the changes in renewable energy policy affected the business?
Investor confidence has been negatively affected by a series of announcements by the government over the last two months withdrawing support for renewable energy projects. Many solar and wind developers are unsure whether they can stay in business and whether the projects they are planning will still be commercially viable. This has also not helped Trillion's own efforts to raise investment to fund the expansion of the business.
Do any of the changes to government policy towards renewables affect existing loans which have been funded on Trillion?
Changes to Feed-in Tariffs and Renewable Obligations only affect projects that have not yet been built and not operational projects already in receipt of their agreed incentive rate. Trillion loans were to existing projects and therefore were not affected by these changes. They have, however, taken a small cut to revenue from the removal of exemption from the Climate Change Levy for renewable energy projects. This slight reduction in revenue should not affect the borrower's ability to repay lenders.
I would like to withdraw the money I invested in a loan on Trillionfund.com – how do I do this?
Each loan on the platform is an individual contract between you the lender and the company borrowing your money, and are not effected by the fact that Trillion is not offering any new loans for the foreseeable future. In general the loans are to be held for the term of the contract, which in most cases is 3-5 years, so you are unlikely to be able to withdraw your money before the end of this period. You should refer to the offer document for details on whether your loan is redeemable or transferable and in what circumstance.