Bondora has crossed the Atlantic. This is according to multiple reports that the Estonian based platform has entered North American, skipping the US, and heading due North.
Quoted in the Globe & Mail, Partel Tomberg, Bondora co-founder and CEO, stated;
"We are able to provide investors with a diversified spread of different loan exposures in different jurisdictions, multiple geographies and various risk classes of loans. The borrowing markets we operate in have highly inefficient banking systems and limited alternative financing options for borrowers – thus ensuring premium returns to investors."

"Over time, we anticipate investment returns to somewhat decrease as we expand the platform to include new markets where the banking consumer-loan rates might be lower than in the current countries we presently working in," he said. "But it will also further reduce the volatility and risk for investors."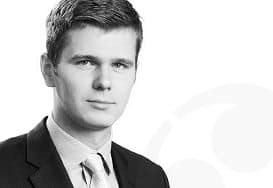 Peer to peer lending has stumbled a bit in Canada as regulators have not completely clarified how platforms will be regulated. The report stated that Bondora has yet to meet with regulators at the Ontario Securities Commission (OSC) to discuss the situation.
"If we aren't able to work directly with retail investors, we will look to see if we can work together with a securities provider – or a fund manager – who can help incorporate these loans into a more traditional portfolio that is sold to the retail investors. "We believe that this type of investment is superior to many other fixed income investments – of course, it can carry higher risks because it is unsecured personal loans but on a diversified portfolio basis it will provide an overall solid return to investors," stated Tomberg.
GroupLend, a home grown option based in Vancouver, ostensibly welcomed the competition. Kevin Sandhu, GroupLend CEO,  said Canadians may be more inclined to match up with a domestic platform;
"Investing outside of Canada not only presents unique risks, but also takes away some of the social impact of investing. Investing abroad, particularly in emerging markets, can be a great way to diversify an investor's portfolio and gain more exposure to this exciting asset class, but we find many of our investors are as excited by the opportunity to help their fellow Canadians save money as they are in the prospect of compelling investment returns."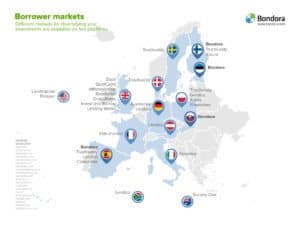 Bondora is a fast growing direct lending platform that has quickly expanded into multiple European countries. Last year, Bondora went through the process of being approved by the UK FCA – without the intent of offering loans in the UK.
Tomberg described Bondora as "a typical dorm room startup". The idea started in 2008 after a meeting with an investor at a dinner party.  Since that time, the online lender has matched over €45 million in loans from over 100,000 investors. It will be interesting to see how the platform will do in Canada. Perhaps the next step will be to head south?