SyndicateRoom, the investment crowdfunding platform that received "Best Investment Platform"  at the recent 2015 Growth Investor Award, changed its direct shareholding model in favor of a nominee structure on 7 November. Seedrs  has been a forerunner in this approach noting that "aggregating" shareholders generates better outcomes versus one to one agreements.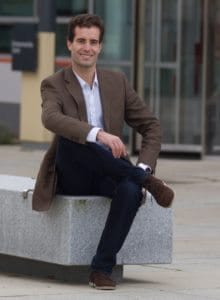 SyndicateRoom CEO Goncalo de Vasconcelos stated that the shift responds to feedback from a number of high-growth business owners who have suggested that managing multiple shareholders might "distract them from running their business." "This means that SyndicateRoom will act as the legal owner of all company shares that are sold via the platform, acting on behalf of its individual investors,"   reported AltFi New's Ryan Weeks. The shift will apply to all future fundraising campaigns, while campaigns  listed prior to 7 November – whether  completed or active – will continue to operate a direct shareholding model.
The platform's website elucidates how the SyndicateRoom will nominee work:
Very simply: it acts as a go-between for you and the companies in which you invest, to ease the admin burden. The nominee is the legal owner of your investments, but you remain the beneficial owner and retain full economic rights to your shares. This arrangement is created at the point when you decide to invest.
The SyndicateRoom nominee will keep share certificates on your behalf and arrange SEIS and EIS certificates, so neither you nor the company in which you've invested have to worry about burdensome paperwork. You will still receive a confirmation of your investment and your SEIS and EIS certificates to keep.
SyndicateRoom will provide company updates and the SyndicateRoom nominee will administer your investment in the case of dividend payments or an exit.
Voting: You vote through the SyndicateRoom nominee, which will be easier for you and the company. You're very welcome to attend and vote directly at Annual General Meetings.
Reporting: SyndicateRoom will provide any company updates and an annual review of all your investments.
Investor fees: There are no upfront or ongoing fees for investors. SyndicateRoom levies a Platform Carry of 2.5% on profitable investments. This means that for every profitable investment you make, SyndicateRoom will receive 2.5% of that profit. If an investment
In a recent interview with Crowdfund Insider, Steve Wallman, Former SEC Commissioner & Founder of Folio Investing, discussed holding companies and SPVs, an issue not resolved by Title III:
"With respect to the reference to "holding companies" we assume that is referring to special purpose vehicles or investment companies established to invest in a single entity.  The Commission's view is that these types of vehicles create some additional investor protection issues and they were not prepared to allow for them to be used in the Regulation Crowdfunding context at this time.  There are, in fact, additional complications due to the SPV or single entity investment company structure.  Given the very significant re-conceptualization that the Commission engaged in to create Regulation Crowdfunding, it is not surprising that these other structures are not currently permitted.  Moreover, there are means for the issuer to deal with many shareholders without having to interpose another vehicle, with the requisite costs and concerns that imposes on investors."
As investors and platforms wait for a regulation resolution, readers may hear more buzz about nominee structure and see more platforms opting for them.
Have a crowdfunding offering you'd like to share? Submit an offering for consideration using our Submit a Tip form and we may share it on our site!