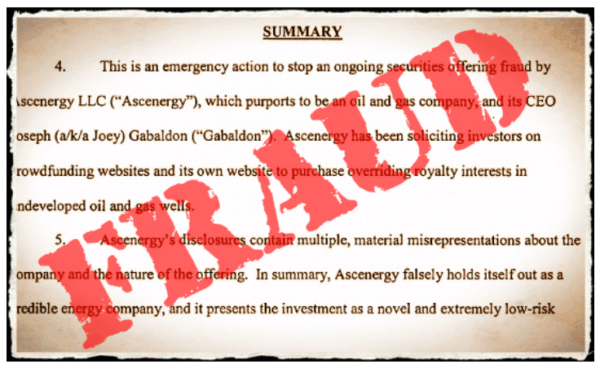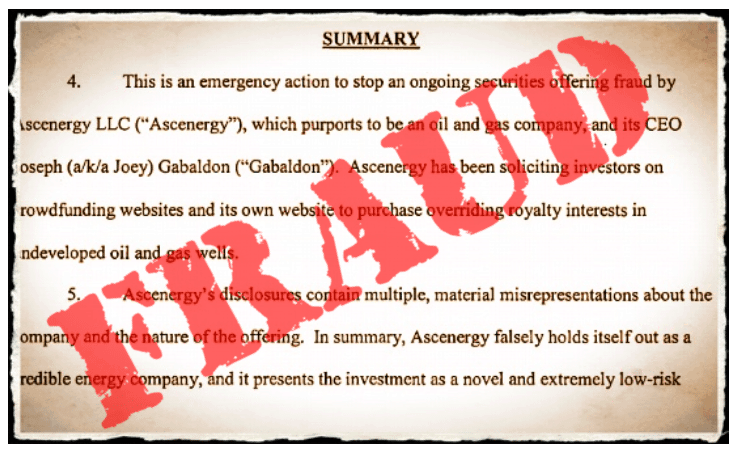 During the buildup to the Securities and Exchange Commission's announcement regarding the final rules on Title III retail crowdfunding, the Commission filed a fraud case in the US District Court of Nevada.  The SEC accused Ascenergy, a company ostensibly in the oil and gas industry, in an emergency action to stop ongoing fraud by the company and its CEO Joseph "Joey" Gabaldon.  The company had been soliciting investors under Title II of the JOBS Act, seeking accredited investors to fund a startup company.  Ascenergy had utilized several, well known, equity crowdfunding platforms having already raised approximately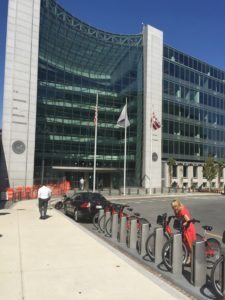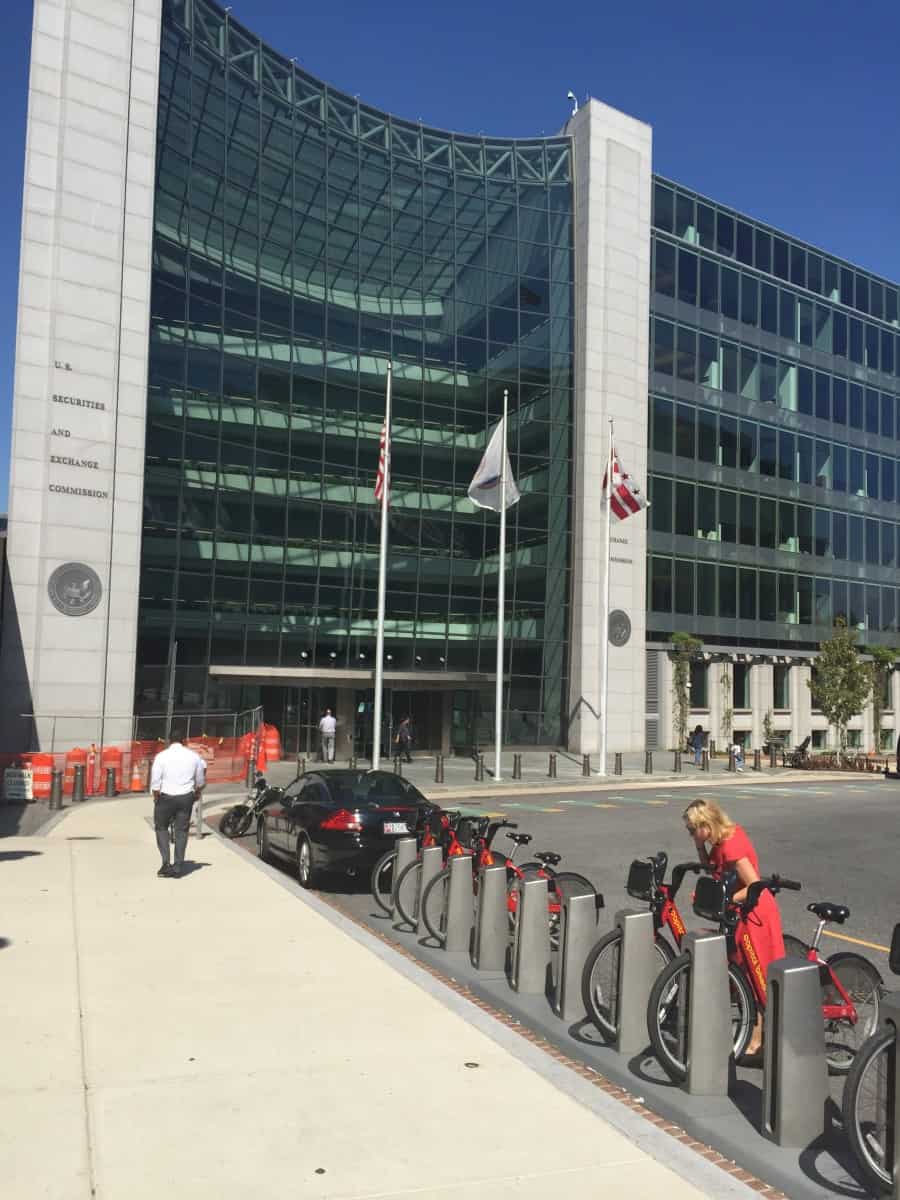 $5 million. Not a small amount.  The statement by the SEC was damning. To quote:
"Ascenergy has raised at least approximately $5 million from 90 investors nationwide and internationally. Ascenergy has already spent at least $1.2 million of the offering proceeds, but only a few thousand dollars appear to have been used for oil and gas-related expenses. Instead, a significant part of the $1.2 million has been spent on payments to Galbadon or companies he controls, or for expenses unrelated to the oil & gas business, including, by way of example, foreign travel, fast food restaurants, Apple stores and iTunes, dietary supplements, and personal care products."
"…Ascenergy has no known oil and gas revenues or track record of reserve identification, drilling, or production…"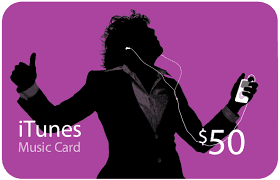 It is probably safe to say, dietary supplements and iTunes purchases were not in the Ascenergy business plan. The SEC stated that only approximately $2000 was spent on the oil and gas industry.
The complaint continues to outline how Ascenergy took funds and shifted them to different entities including Pyckl LLC, supposedly a web and mobile application development shop, which received $3.8 million. There was also a transfer to Alanah Energy, a company believed to be controlled by Gabaldon, in the amount of $100,000.  These actions pretty much scream fraud.
There is plenty of information available on the internet documenting the Ascenergy mantra.  You may view the siren song of "low risk and high return" here on YouTube.
The accusations and allegations by the Commission are so blatant the entire crowdfunding industry was taken aback. While there was a general acceptance that it was inevitable,  fraud would occur at some point in the future, the speed and size was disheartening. Crowdfunding, at its core, benefits from exceptional transparency. So what went wrong?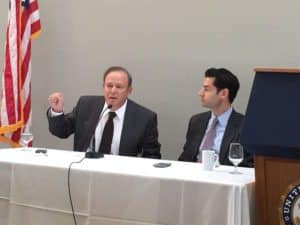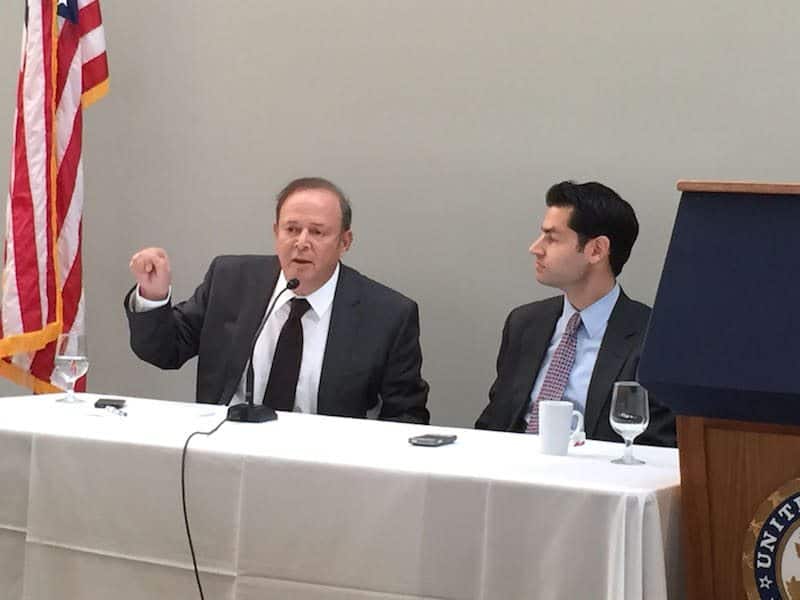 Crowdfund Insider reached out to Sam Guzik, Chair of the Crowdfunding Professional Association (CFPA) and Senior Contributor for this publication, and he shared his perspective;
"The Ascenergy offering highlights the tension between the regulation of Title II platforms, which function more as bulletin boards assisting in the marketing of the offering, and the traditional broker-dealer which must register with the SEC as a broker-dealer.  The latter operate under stringent FINRA rules, which provide for detailed due diligence procedures for all new offerings. The former are, in essence, unregulated. In my opinion what is needed is a new regulatory category for online platforms, who register with the SEC and operate under lighter oversight than a traditional broker-dealer."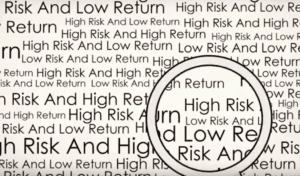 Guzik is of the opinion that Congressional action is necessary to create a more balanced approach serving both investors and issuers alike.  He believes there may be "stiff opposition" from certain sectors, but there remains a need for a balanced regulatory approach.
"Complying with FINRA rules applicable to traditional broker-dealers, though providing significant safeguards for investors, also add significant expense which is not "right-sized" to emerging Internet intermediaries. These post-JOBS Act intermediaries perform fewer functions than a traditional broker-dealer, and cannot readily absorb the costs associated with this level of regulation. Indeed, outside of real estate, the average deal size for today's Internet platform often ranges between $1.5 – 2 million, well below the $5 million benchmark utilized by a majority of traditional broker-dealers serving the lower end of the private placement market."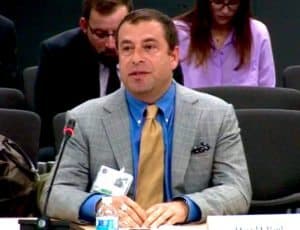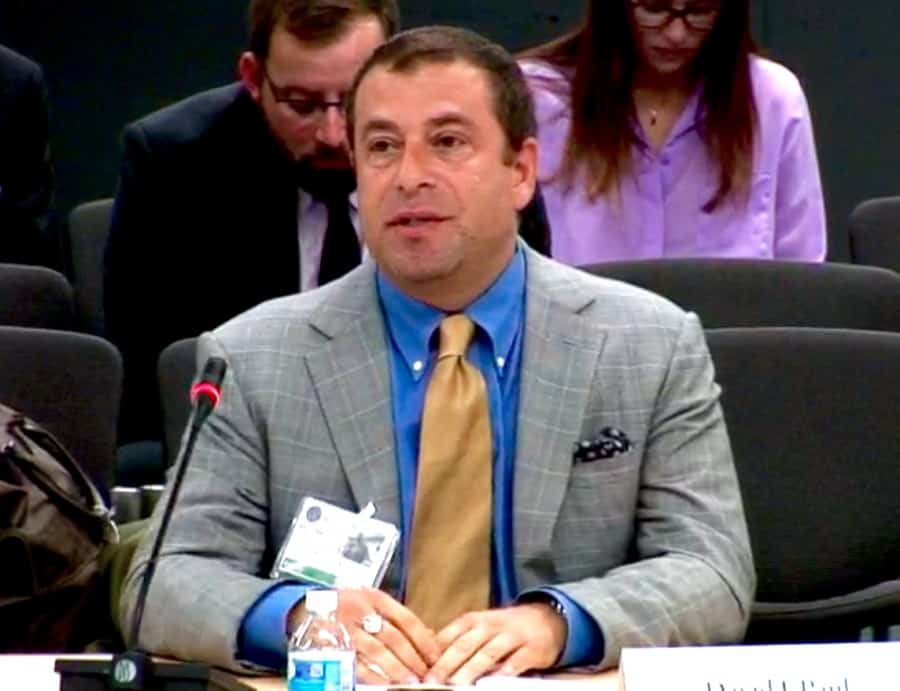 DJ Paul, co-chair of the Crowdfund Intermediary Regulatory Advocates (CFIRA) and member of the SEC Advisory Committee on Small and Emerging Companies (ACSEC), believes this is an opportunity to step up to the plate and perform some much needed self-regulation.
"While deeply unfortunate, of course, the Ascenergy debacle is hardly unexpected. As long as there are people with money to invest, there will be fraudsters trying to take advantage of them. This is why CFIRA provides guidelines for Best Practices for its members and the crowdfunding industry generally. We recognize that funding platforms are the gatekeepers between investors and offerers. And we encourage all funding platforms, in the strongest possible terms, to take that responsibility seriously. The notion that funding platforms can merely list securities offerings, like some kind of glorified bulletin board, is both false and dangerous. Funding platforms have a duty to vet the offerings that appear on their sites."
Crowdfund Insider reached out to the funding platforms listed in the complaint by the SEC.  According to the document [Crowdfunder], Equitynet, Fundable and [AngelList] were each referenced. With the exception of AngelList, not a one was willing to respond to inquiries from Crowdfund Insider.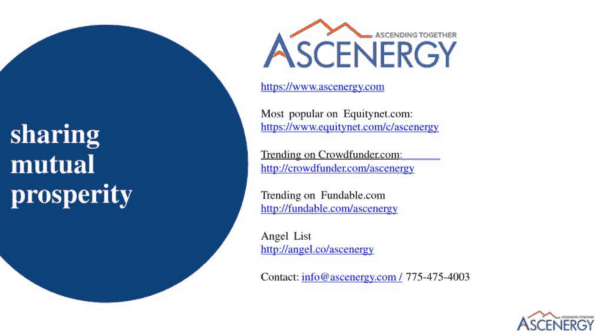 Speaking with an AngelList representative, they stated absolutely no money transacted on their site. AngelList allows anyone to create a profile, but not just anyone can raise funds. The silence from the other platforms is understandable.  There remains a question as to whether any platform liability remains.  Sara Hanks, a securities attorney and CEO of CrowdCheck, is a highly respected member of the industry.  Hanks reflected on the possibility of the SEC engaging the platforms in light of the alleged fraud;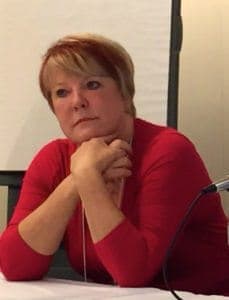 "Platform liability will depend on whether the platform is deemed to 'make' the misleading statements that lead to liability. There's a Supreme Court case from 2010 that deals with this issue, and that says that whoever has ultimate authority over the statement, including its content and whether and how to communicate it, makes that statement."
What is widely known within the industry is that multiple platforms turned Ascenergy down. The curation and vetting process achieved its objective on several platforms and protected their investors.  One platform operator stated that the Ascenergy pitch was like a "Securities 101 What Not to Do Manual".
SeedInvest rejected Ascenergy not just once. But twice.
Wefunder, another platform that dodged the bullet, stated;
"Ascenergy reached out to us last year to fundraise on Wefunder, and even offered to pay us to feature them.  We did not allow them to fundraise from our community. We feel a great responsibility to make sure we do everything possible to mitigate fraud to protect our investors, and it didn't take a rocket scientist to figure out that something smelled sketchy with that company."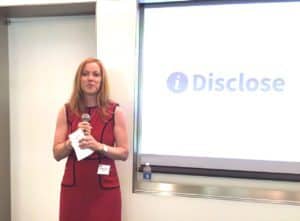 Georgia Quinn, CEO of iDisclose and Senior Contributor to Crowdfund Insider, described the Ascenergy case as a benchmark case for the industry.
"This is the industry's first real test. It shows how important adequate disclosure and diligence are. The platforms that have such requirements turned these guys away. I am eager to see how the SEC handles the platforms which actually facilitated transactions for Ascenergy."
As far as we know, this is the very first case of equity crowdfunding fraud not just in the US but globally.  The UK, a trailblazer of the industry, has yet to experience its first fraud.  Sure there have been plenty of failed companies but the platforms have so far avoided fraudulent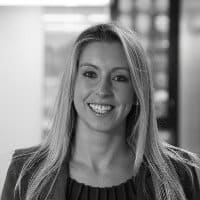 campaigns. Karen Kerrigan, an attorney with Seedrs and a Director of the UK Crowdfunding Association, believes a properly regulated portal will not list offers like Ascenergy;
"It emphasises the importance of crowdfunding through a properly regulated platform.  In the UK, all securities offerings on FCA-authorised platforms must be approved as financial promotions.  Amongst other things, this involves making clear when capital is at risk and giving a balanced view of risk and return.  The statements cited in the SEC's complaint fall very short of those standards."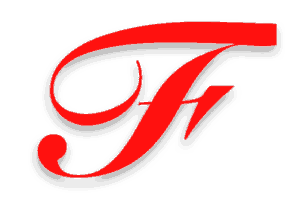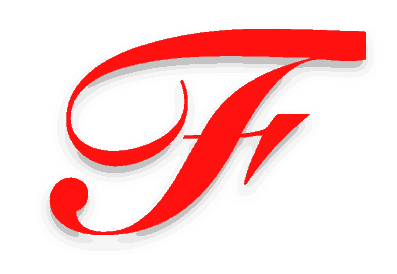 One has to wonder as to the discussions occurring at the platforms that listed the Ascenergy campaign.  Surely executive management is discussing, along with their Boards, as to how to avoid such situations in the future.  Listing dodgy offers benefits no one. A crowdfunding platform that continues to list offers with little or insufficient diligence may imperil the entire industry.  No one in their right mind would want to invest on a platform that consistently wears the Scarlet letter of Fraud.
While these discussions remain unknown, this alleged fraud is an opportunity for industry participants and platforms to work together and tackle the challenges.  The various stakeholders must abide by a set of reasonable and mutually beneficial practices that protect investors and issuers alike.  It will always be challenging to completely remove the risk and occurrence of securities fraud.  A discussion with the SEC enforcement division will make that clear. Importantly, the industry must protect its integrity and not provide industry detractors with high-velocity ammunition. While there will be bumps along the way as crowdfunding evolves, it is important to learn from mistakes and improve procedures to assure a vibrant industry going forward.
---
[scribd id=291691919 key=key-DQG6dnbHZ1Mbkakrohgi mode=scroll]
Have a crowdfunding offering you'd like to share? Submit an offering for consideration using our Submit a Tip form and we may share it on our site!