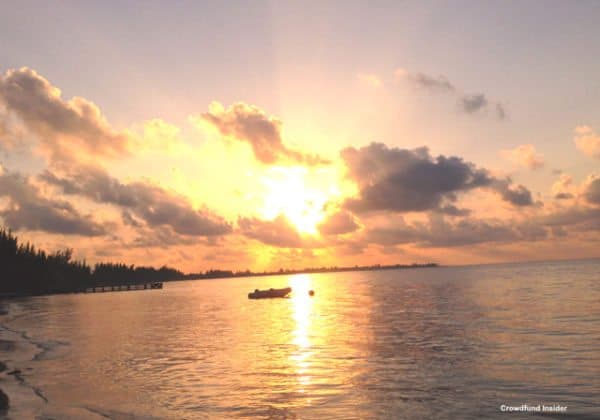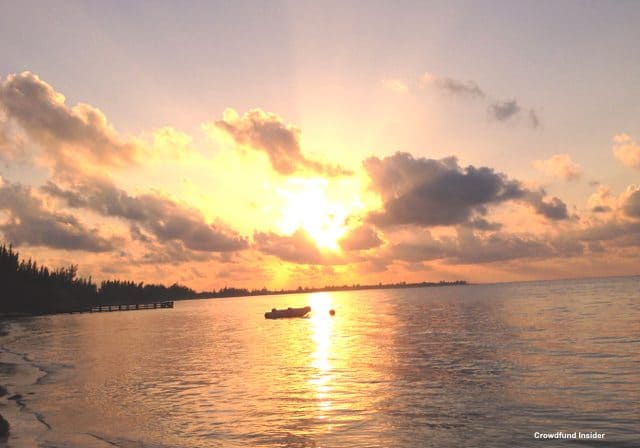 ---
Rayton Solar explains that it has "bridged the gap between particle accelerator technology and solar energy production to create a revolutionary silicon cutting technique". This new technology is predicted to reduce solar panel manufacturing dramatically thus making solar energy more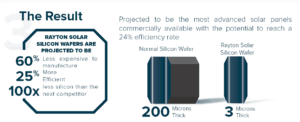 affordable and efficient.  Founded by Andrew Yakub in 2013, Rayton has already raised $2.8 million from investors but now they are listing shares on StartEngine under Reg A+. You may view the offer for equity in Rayton Solar on StartEngine here or read the Offering Circular, as filed with the SEC here.  Rayton believes it has a competitive advantage versus the rest of the solar panel industry. To quote their Offering Circular;
"Rayton Solar has the exclusive solar industry rights for the only particle accelerator capable of penetrating silicon at a 3-micron level. This technology was co-engineered with Phoenix Nuclear Laboratory, referred to in this Offering Circular as PNL, and Rayton Solar believes that it is currently the only way to economically create modules that use less than 10 microns of silicon, allowing the use of float-zone silicon – the highest grade silicon."
Rayton has enlisted the support of a well-known celebrity: Bill Nye the Science Guy. Nye has created a video pitching the Rayton Solar product.
Will the combination of a promising manufacturing technique and a prominent spokesperson be sufficient to raise the needed growth capital? We asked Yakub to fill us in.
---
Crowdfund Insider: The Reg A+ offer just qualified, how much do you hope to raise?
Andrew Yakub: We hope to raise $7 million. This will allow us to construct a 6MW (1,000 home) per year pilot manufacturing line.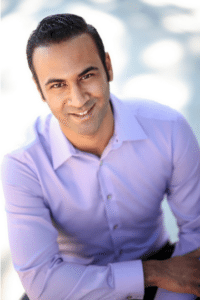 Crowdfund Insider: Why not go the traditional VC route to raise growth capital?
Andrew Yakub: I personally like the idea of the democratization of investment. When you crowdfund, you are building brand awareness and a customer base. Your marketing money goes double – raising development funds and spreading awareness of your product for when sales begin. You also get to set your own terms. I see the online public offering as the twenty-first-century solution for twenty-first-century companies.
Crowdfund Insider: What will you do with the funding raised?
Andrew Yakub: We will place an order for the particle accelerator that we co-engineered. In 9 months, it will be delivered to us and we will have the key component of a 6MW per year manufacturing line.Will you need additional funding in the future? If so, how much more?
Crowdfund Insider: Will you need additional funding in the future? If so, how much more?
Andrew Yakub: Once the pilot line is up and running we should be able to go cash flow positive. At that point, we have the option to raise more funds and scale or to license or sell the technology to a larger partner.
Crowdfund Insider: The Offering Circular indicates that if you raise above $7 million the following $3 million will go to selling security holders. Why take out money now?
Andrew Yakub: Since the company only needs $7 million to build the pilot facility – we wanted to give more people a chance to get in. Rather than diluting the company more the selling security holders volunteered.
Crowdfund Insider: What type of competition exists in the market for the service you are seeking to provide?
Andrew Yakub: There are a lot of large manufacturers – mostly Chinese-based companies. We expect to possibly beat them in cost and efficiency. However, we do not see the larger companies as competition as we are an R&D based company; so we see them as potential manufacturing and licensing partners in the future. I am excited about the Tesla – Solar City acquisition. It means that Tesla and possibly other auto manufacturers could have an interest in integrated solar technology with electric cars. It is a first step in bringing the maturing solar industry into the mainstream.
Crowdfund Insider: How soon do you expect to be commercially viable?
Andrew Yakub: We expect to have our pilot line running in 12-18 months.
Have a crowdfunding offering you'd like to share? Submit an offering for consideration using our Submit a Tip form and we may share it on our site!