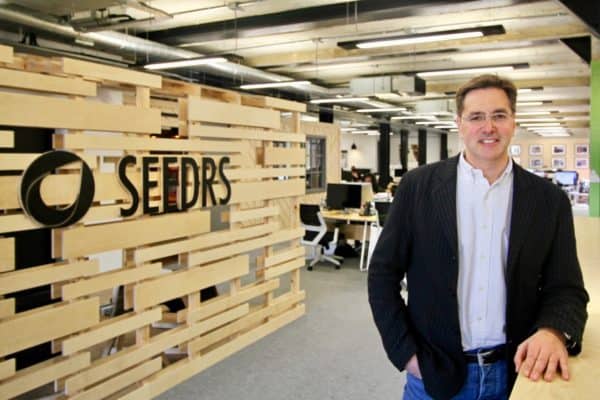 Seedrs is one of the leading crowdfunding platforms in the UK today. Since the online capital formation site launched in 2012 over 600 deals have been successfully funded. Investors have mainly been retail types but big VCs have frequently joined in to support promising businesses and hopefully participate in their success. Of course, not every company that raises money on any crowdfunding platform is guaranteed to thrive and survive, but that is how early stage investing works.
Crowdfunding in the UK is arguably the most evolved marketplace in the world. There is no convoluted securities exemption structure similar to the US. Platforms vet issuers before they are listed and investors are told all of their money is at risk before they invest.  Seedrs structures every investment similar to what a professional investor would expect. Each issuer must use the Seedrs Nominee agreement which means smaller investors gain superior protection – just like a VC or Angel investor would desire. Of course, the savviest investors diversify their investments hoping to capture better risk adjusted returns.
Seedrs has raised more than £330 million for smaller firms so far but according to CEO Jeff Kelisky they expect growth to ramp up rapidly by 2021. While 2017 was their best year ever, Seedrs is just getting started.
Kelisky has been CEO of Seedrs less than a year after replacing founding CEO Jeff Lynn who became the Chairman. But he is already sharpening the focus of the platform to target profitability, new products and hew verticals.
I had the chance to sit down with Kelisky and catch up since we spoke after the joined the company in last year. He shared his target of half a billion in deal flow in just a few short years;
"We want to get to £500 million by 2021. We would expect to handle 600 deals a year. By that time, we expect to have handled 2000 or more since inception."
But handling that level of volume is different so building out operations to manage this type deal flow is much of his focus now.
"When we open up the funnel for more deals across Europe, I want to make certain the business can maintain and increase the quality of service to both businesses and investors at the same time. I want to be certain we have a high performing engine."
[clickToTweet tweet=""When we open up the funnel for more deals across Europe, I want to make certain the business can maintain and increase the quality of service to both businesses and investors at the same time. I want to be certain we have a high performing engine' @Seedrs" quote=""When we open up the funnel for more deals across Europe, I want to make certain the business can maintain and increase the quality of service to both businesses and investors at the same time. I want to be certain we have a high performing engine' @Seedrs"]
Build for the Future
Kelisky says the past year was all about the quality of execution and they are not slowing down. A funding round in 2017 saw Seedrs raise £10 million providing the runaway needed to power this expansion.
"We have more than doubled the size of the development team. We are engaging more institutional investors. We now have a team that is building out family office connections, wealth managers, and small institutions. Giving them access to deal flow."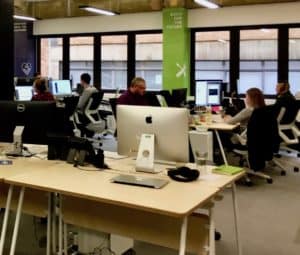 Half a billion pounds is an ambitious goal. So how do you drive this type of growth? It's all about institutional money.
You can draw a parallel to what happened to the marketplace lending sector in the US. Initially a pure peer to peer lending play, the sector jumped by providing the pipes to connect bigger money with smaller loans. Thus, the online lending sector boomed. The same thing can happen with the equity side. Perhaps in a more sustainable manner too.
Without providing too much detail, Kelisky said they are looking at what kind of products will suit bigger money. You can draw your own conclusions but it seems pretty clear that institutional money is interested in the asset class and Seedrs will providing this access to a greater degree in the not so distant future.
"Institutions like what they are seeing in this asset class," explained Kelisky. "This is not currently available to their client base. The returns are good but the deal sizes are generally too small for institutions. We need a vehicle that allows them to participate at scale."
Perhaps a type of a fund?
He expects that before 2020 deals will get larger. In 2017, twenty four crowdfunding offerings were over £1 million. Some of these deals are starting to approach the € 5 million hurdle. In the UK, the European directive on doing a prospectus at € 5 million has become a regulatory speed bump of sorts for crowdfunding platforms. But raising that limit to € 10 million, or perhaps € 20 million, is currently under discussion. Seedrs co-founder and Chairman Jeff Lynn is spending some of his time advocating on improving the European crowdfunding network which got a boost when the Commission announced that crowdfunding was a key focus of their Fintech plan. This simply makes sense. Larger investors gain access to a broader base of deals while smaller investors may participate in highly promising firms at an early stage where most of the investment gains (or losses) are made.
While Seedrs does not not expect to go beyond that € 5 Million cap in the near term it is definitely on their roadmap.
Seedrs believes the marketing element is a key aspect of crowdfunding. Creating a dedicated community that will support, use, and promote a service or product can  power a firms success. Using digital challenger bank Revolut as an example, Kelisky says this is where much of their internal conversation is focusing. Revolut is a poster child for what they want to do. Each funding round has been met with intense investor demand.
While regulatory challenges can get in the way of growth Kelisky is confident that crowdfunding is a trend that can head in only one direction.
"We have a very solid pipeline. An important dimension of continued market growth will be increased familiarity, trust, and reliability. Little by little that will extend. Therefore, as we grow we want to be certain that the things we do are well thought through and sound."
So how good is the deal flow? Really good, according to Kelisky;
"There is about £200 million in the pipeline now. Some may not make it all the way through but In terms of pipeline this is very healthy."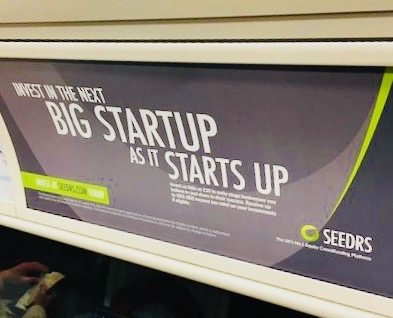 Providing liquidity for early stage investors has been a strategic and business success. The Nominee structured paved the way for their trading platform – a feat that no other rival has been able to emulate yet.
Seedrs started slowly in 2017 with their secondary market that matched shareholders in a single company and allowed them to trade but now the secondary market has been opened up to a wider audience to any Seedrs investor.
But on down the road Seedrs wants to provide more access to their secondary market for both retail and institutional investors. So you can count on more trading features to be revealed over the coming months as the marketplace scales and evolves.
"There are three or four features we want to launch before we turn the firehose on it," commented Kelisky on their secondary market. "A lot of people talk about exits as a success metric. But today it typically takes 8 to 10 years to reach an exit. But actually, a secondary market transaction is an exit. We have had over 1000 investor exits."
Of those exits, more than half have been over 5X or more returns. It's crazy good said Kelisky.
Clearly not all exits have delivered those types of returns but half- plus is impressive. The UK EIS / SEIS tax programs helps to boost investor interest in backing innovative young firms and these programs can also improve individual returns.
"As soon as [shareholders] sell Revolut shares, for example, they are gone in seconds," added Kelisky.
For certain businesses, demand for shares is said to be intense.
But this is also an affirmation of the investment crowdfunding model.  The people who get in earliest, and shouldering the most risk –  they are the ones that are getting the best returns.
"This is a validation of the marketplace we have created. It has really gone well. In time, [the secondary market] will become one of the anchors as to why Seedrs is a great place to raise money."
Sponsored Links by DQ Promote