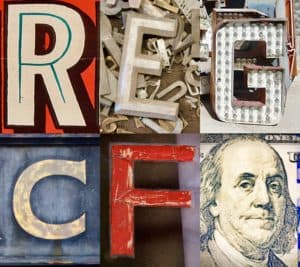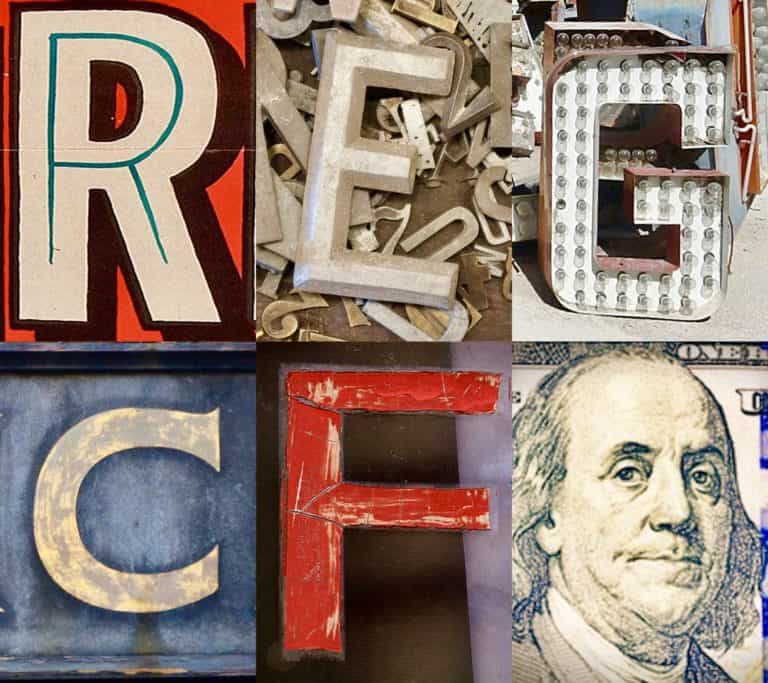 Reg CF is the smallest segment of the crowdfunding industry but it is also the securities exemption that was designed to cater to the smallest of businesses. Signed into law in 2012, Reg CF became actionable in May of 2016 and since that time has raised a bit over $100 million. It also created a new entity (kind of like a broker dealer light) called funding portals that are FINRA approved to list these securities (debt, equity, SAFEs etc.).
StartEngine, a full stack (plus ICO) crowdfunding platform, provides a monthly report on the status of Reg CF, and we are sharing the information below.
According to the StartEngine Index, firms using the exemption successfully raised $6.5 million in June.
The largest of these offerings during the month include the following:
Coinvest Labs raised $1.07 million on Republic
Full Circle Brewing raised $809,000 on BreakAway Funding
Legion M Entertainment raised $725,038 on Wefunder
CNS Pharmaceuticals raised $628,558 on Republic
Keezel raised $596,451 on StartEngine
A few items of note:
Coinvest sold out almost immediately. The crypto related offering benefiting from the overall excitement in the blockchain based sector. Coinvest is a company that offers a simplified platform for cryptocurrency investors to e invest in digital assets including indexes – all with a single wallet and coin. As crypto goes mainstream, Coinvest expects to benefit.
Legion M is a repeat crowdfunder having raised capital using both Reg CF and Reg A+ (a mini IPO type of structure where issuers may raise up to $50 million). The fan funded film platform wants to democratize the video and entertainment industry.
If you are curious about trending, StartEngine says that 76 offerings were filed with the Securities and Exchange Commission in June. StartEngine leads the way with 30 Reg CF filings, followed by Wefunder – 17, SeedInvest 8, and Republic 4.
Common stock is the most common security offered with 69.5% of the issuers selling ownership stakes in their firms. Interestingly, the tally indicated no SAFEs were offered in June. But StartEngine points out that Wefunder has a preference for SAFEs with 55.5% of their offerings using these investment vehicle.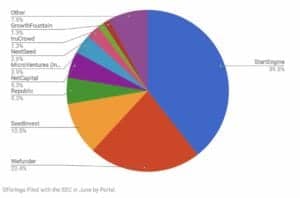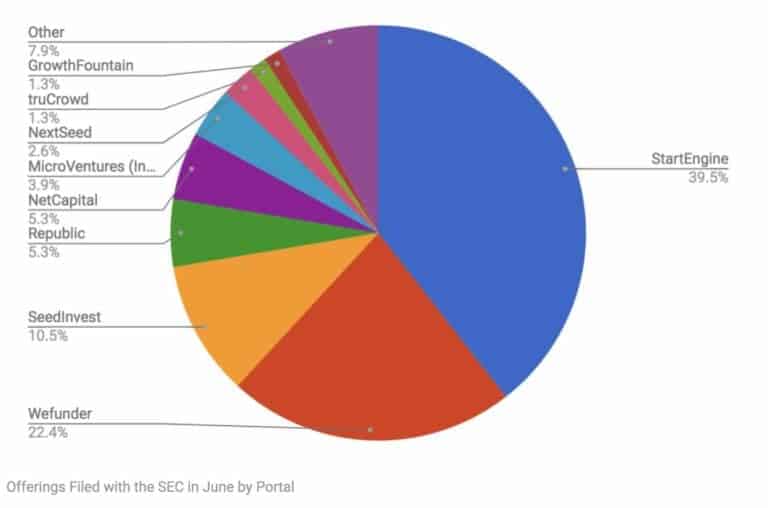 As one may expect, California was the biggest market for Reg CF offerings – followed by New York.

Reg CF is viewed as an effective vehicle for raising capital online but all industry participants recognize the fact the securities exemption needs to be improved. An arbitrarily low cap on offerings at $1.07 million (UK cap is EUR 8 million or about $9.3 million), and a cumbersome level of compliance undermines the effectiveness of the exemption to the point it harms investor protection goals.

If one takes June as a barometer of sorts, 2018 should see from $70 to $100 million raised using Reg CF.

Sponsored Links by DQ Promote