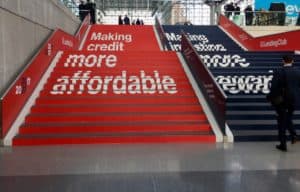 Last week, CI reported that the Securities and Exchange Commission (SEC) had charged LendingClub Asset Management LLC (part of Lending Club), and former President Renaud Laplanche with fraud for improperly using fund money to benefit LendingClub. A settlement was quickly agreed to by all parties involved with the SEC noting the "extensive remediation and cooperation efforts" by both LendingClub Asset Management and LendingClub in coming to terms.
Today, we have a slight update to the settlement as LendingClub (NYSE:LC) has distributed a brief 8-K.
The company notes that LendingClub Asset Management will pay a penalty of $4 million as part of the SEC settlement and pursuant to a Department of Justice settlement, LendingClub will pay an additional $2 million.
LendingClub "does not expect these settlements to have a material impact on its operations."
LendingClub is, of course, happy to put this chapter behind them.