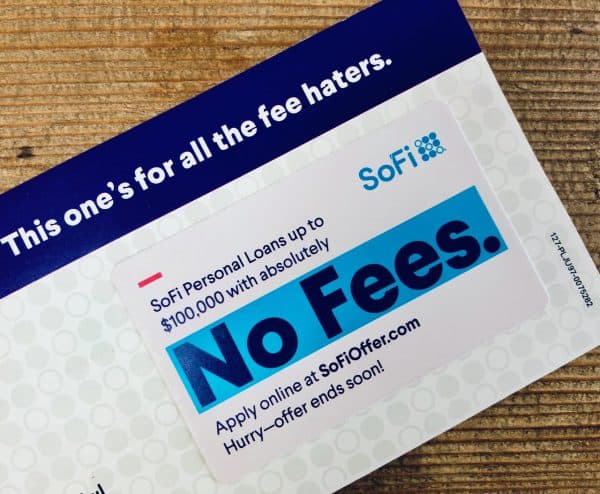 SoFi, one of the most successful Fintechs in the US, has filed for a national bank charter with the Office of the Comptroller of the Currency, according to a report. Launched as a student loan financing platform, over time SoFi has been adding a broader portfolio of financial services as the number of customers grows.
According to Business Insider, an email was distributed to SoFi employees announcing the news which was leaked to the publication.
Previously, SoFi initiated steps to gain an industrial loan charter but ended that effort for various reasons. Like many Fintechs in the US, either via regulatory arbitrage or different licenses, a firm may offer many bank-like services without becoming a bank. SoFi management has clearly decided it was better to go through a somewhat arduous task to become a federally chartered bank than purchasing an already chartered bank or continuing its current strategy. A key benefit of becoming a chartered benefit is the ability to hold deposits and make loans with that money.
To date, only Varo Money has (nearly) completed the endurance race to receive a federal bank charter. It took Varo Money years to be approved.
Unlike other jurisdictions that see digital banks as good for consumers, the bank licensing process in the US is notoriously byzantine. Meanwhile, traditional financial services firms have lobbied against Fintechs impinging on their space. But most industry followers understand that banking on your mobile phone is the future, and going to branches is a thing of the past. The COVID-19 pandemic has only accelerated this digital transformation. Recently, SoFi has reported growing interest by consumers in its services that today include stock trading, crypto, wealth management, payments, and more.
SoFi clearly has global aspirations as indicated by its recent purchase of 8 Securities in Hong Kong.
One of the reasons SoFi may have decided to pursue a bank charter is the new acting Comptroller of the Currency,  Brian P. Brooks has extensive Fintech experience and has initiated a review of digital banking including crypto. This clear shift in sentiment at the top bank regulatory in the US bodes well for Fintechs seeking a charter and consumers looking forward to modern bank services that are less costly than services offered by brick and mortar based banks.