Binance, the world's largest digital asset exchange, says it remains committed to innovating in 2021 in an increasingly "decentralized" world.
Binance CEO Changpeng Zhao or CZ has shared his thoughts and reflections looking back at 2020 and the firm's goals for the new year. Zhao also commented on the latest crypto trends and developments that may define the nascent sector, and discussed key areas of focus for 2021.
Binance confirmed that it remains focused on "advancing the industry's collective mission to further the freedom of money around the world." The crypto exchange said it aims to "ensure the sustainable development and continued growth of the global crypto ecosystem."
Zhao noted that in his New Year message for 2020, he had "emphasized building foundations for the growth of the global crypto ecosystem for generations to come." Last year, Binance had worked hard to introduce various products, improvements and developments related to "key ecosystem initiatives," Zhao added. He also mentioned that it feels like "we are still working on the basement level of a new building, and haven't even started to build the floors above ground yet." He believes that there's still a lot more work left to do.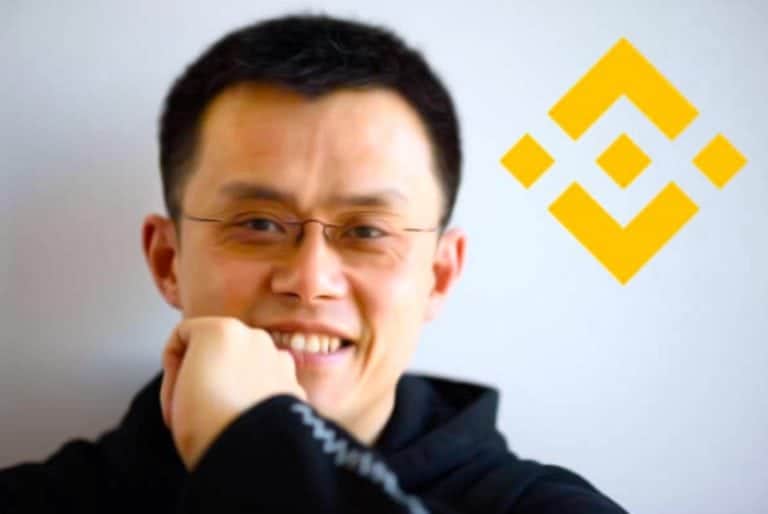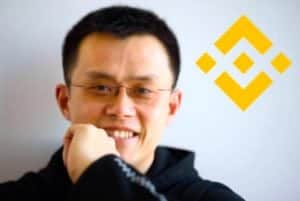 Zhao acknowledged that the Coronavirus crisis has dramatically changed the way we live, "impacting the well-being of countless individuals and damaging the global economy."
He continued:
"In 2020, worldwide markets faced unprecedented volatility and instability in already-vulnerable economies and countries. With global economic uncertainties, inflation, and traditional assets suffering due to the macroeconomic shock caused by the pandemic, people around the world have increasingly looked to Bitcoin and crypto as an alternative asset – in an unprecedented manner. This has driven the crypto market to new heights and poised bitcoin/crypto to enter the mainstream."
During the last year, interest in digital assets kept growing among traditional financial sector investors, and corporate onboarding numbers also kept rising, Zhao wrote in an end of year review blog post. Last year, the number of institutional investors Binance onboarded was 68% greater than in 2019, meanwhile, new institutional applications grew 35% quarter-over-quarter, "signalling growing institutional interest in crypto," Zhao revealed.
The COVID-19 crisis also led to "drastic macroeconomic changes, such as Quantitative Easing (QE) in almost all countries, which also drives people to crypto," Zhao claims.
He predicted:
"As the new QE money flows into the global market, I think much of it will be converted into one form of cryptocurrency or another. This has corresponded with 2020's booming crypto futures market that provide the necessary hedging and liquidity opportunities."
He also mentioned that the longer-term economic impacts of the Coronavirus are still "unknown." But as we're still in the middle of a serious economic crisis and all-time record volatility levels, Zhao thinks that Bitcoin and other crypto-assets will keep rising and be "at the pinnacle of positive change."
While sharing Binance's goals for compliance, an area the company doesn't seem to have taken seriously (given multiple warnings from regulators), Zhao stated:
"Our goal is to continue adhering to local rules and regulations, which allow us to protect and provide the best services to our users, as well as bring greater adoption. In addition to the many Regtech solutions we invest in and compliance partners we work with, we will continue working closely with regulators, complying in the places where we operate as a global decentralized organization, and helping to positively influence regulations that will benefit our industry."
Going on to comment on the nascent DeFi sector, Zhao stated:
"In 2021, I believe we'll see more convergence on the product offerings on the CeFi  (centralized finance) front. We have already expanded our portfolio of yield-generating products to include Binance Pool (for miners) and Earn products (for all users), which offer high APY in addition to an easy-to-navigate, one-click interface – reducing technical barriers to entry and costs of on-chain gas fees. Fundamentally, both DeFi and CeFi will help grow the industry."
He added:
"In 2021, we will continue to keep our heads down and build products users love. We will continue to develop and improve services that are beneficial to society and protect our users and the industry."
Sponsored Links by DQ Promote