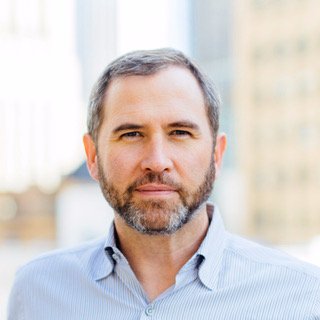 Ripple is preparing to file a motion to dismiss in its ongoing legal battle with the Securities and Exchange Commission (SEC).
Last December, it was reported that the SEC had filed a complaint charging Ripple with the sale of an unregistered security. Included in the enforcement action are Christian Larsen, the company's co-founder, executive chairman of its board, and former CEO; and Bradley Garlinghouse, the company's current CEO. The SEC alleges that Ripple raised over $1.38 billion through an unregistered, ongoing digital asset securities offering.  Ripple quickly refuted the charges setting up one of the most epic legal battles yet in the digital asset sector.
Last night, Garlinghouse declared they intend to file a motion to dismiss the case in a letter sent to United States District Judge Analisa Torres.
In brief, Ripple's attorneys, the law firm of Cleary Gottlieb, state that the SEC's actions are regulatory overreach, claiming
"the SEC fails to recognize the economic realities of Defendants' transactions in XRP, the XRP market, and Ripple's business, each of which exhibit none of the traditional characteristics of an investment contract under [Howey]."
Attorney Matthew C. Solomon criticizes the Commission as attempting to fit a square peg in a round hole in its attack on XRP.
To quote the document:
"After a 30-month investigation, and after the production of more than 200,000 pages from Defendants and third parties, the best that the SEC can do is allege that Mr. Garlinghouse was generally aware of the risk that some digital assets could possibly be deemed to be securities, but that he worked hard to ensure that XRP did not even appear to have those features."
Solomon states the SEC lacks any plausible allegations in its complaint.
Solomon ends by claiming the "SEC has failed to allege that Mr. Garlinghouse's sales and offers of XRP fall within the territorial scope of the federal securities laws."
XRP has emerged as one of the most popular cryptocurrencies on the market today. Yet the SEC enforcement action has diminished its value while causing multiple exchanges to remove the digital asset from trading platforms. The enforcement action targeting the widely held crypto has enraged purchasers as its value has declined.
Speaking with Crowdfund Insider, one industry insider predicted that Ripple will eventually settle with the Commission and then simply exit the US and set up operations in a more welcoming jurisdiction.
---
XRP Ripple 3.3.21bgarlinghouse_motion_to_dismiss

---
Sponsored Links by DQ Promote