Payments company Square's (NYSE:SQ) Cash App now allows users to complete Bitcoin payments without having to pay transaction fees.
You can now instantly send bitcoin to other $cashtags for free, right from your Cash App.

To celebrate, we're giving out $1 million in BTC. To enter, follow us & RT this post w/ your $cashtag & #CashAppBitcoin. Void where proh no purc nec. End 3/18 Rules: https://t.co/FsLOPfwD66 pic.twitter.com/dKR1fkGeB1

— Cash App (@CashApp) March 17, 2021
Square currently holds over $470 million worth of virtual currency.
Square confirmed earlier this week that Cash App users may use the peer-to-peer (P2P) payments solution to carry out BTC transfers without TX fees. The Fintech firm had previously charged customers a variable fee on Bitcoin payments that sometimes were as high as 1.76%.
Square still charges certain fees for some services, like when customers want to perform transactions with their credit cards.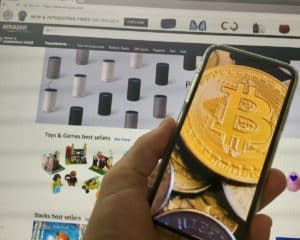 The option to make Bitcoin payments was first offered to Cash App users back in 2018. However, the rise in crypto adoption has helped the company further boost its revenue while onboarding many new users during this unprecedented bull market.

Square's latest earnings call revealed that the company saw 3 million consumers perform BTC transactions via the Cash App last year. Almost 1 million customers carried out their very Bitcoin transaction in January of this year, the company noted.

The Bitcoin (BTC) network and its underlying blockchain or distributed ledger tech (DLT) work in a manner whereby the average fee to perform BTC transactions has increased to $24 (from lower levels when the network was not so active). These relatively higher TX costs result from when DLT networks (using proof of work mining) are dealing with large transaction volumes. Miners begin to collect substantial fees for settling cryptocurrency transfers.

Square can afford to provide zero-commission transactions since it sells BTC at a price that's a bit higher than the market rate. This helps the company maintain a slight margin on each transaction via its platform.

It's worth noting that Square has made many major announcements this year.

Menufy, a commission-free, online ordering system for independently owned restaurants and small chains in the U.S., announced earlier this month that it has integrated with Square to help businesses increase their digital ordering volume.

Cash App from Square and other payment service providers such as Venmo from PayPal are benefiting from the increased use of digital wallets by Millennials, analysts recently explained.

As covered, the acquisition of Jay-Z's Tidal by Square is expected to have no material impact on the Fintech firm's revenue, the company says, as an analyst breaks down the deal.

As reported in early March, Square announced its industrial bank, Square Financial Services, has begun operations after completing the charter approval process with the Federal Deposit Insurance Corporation (FDIC) and the Utah Department of Financial Institutions.

Sponsored Links by DQ Promote