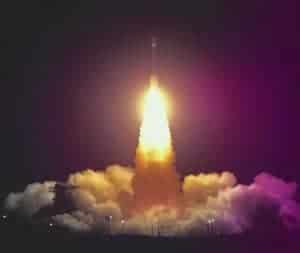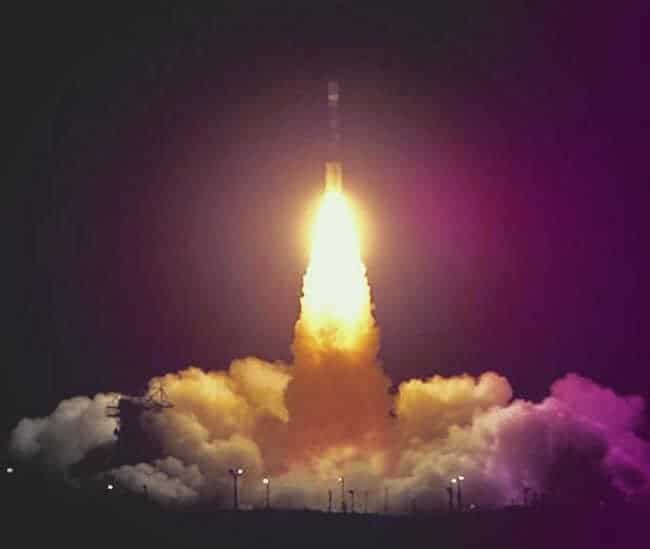 Leading social trading platform eToro (which recently announced it will go public in a SPAC deal via FinTech Acquisition Corp. V with valuation pegged at $10.4 billion), noted in an update published earlier this week that stimulus checks had turned the cryptocurrency market green – which came just in time for St Patrick's Day.
eToro mentioned in a blog post that as US residents celebrated Saint Patrick's Day (on March 17, 2021) with "a feast" of $1,400 stimulus checks, the digital asset market "turned a fitting shade of green."
The Bitcoin price managed to surpass the $60K mark early last week but has now corrected significantly with BTC currently trading at just below the $53K mark and Ethereum (ETH) at just over $1,600 (at the time of writing).
eToro pointed out  that 2 out of 5 stimulus checks have now "landed" in the crypto market, according to a survey. The social trading platform added that an "influx of funds was matched by growing institutional interest," with Morgan Stanley revealing its plans to offer three Bitcoin-related investment products to address the growing demand for crypto-assets globally.
eToro also noted that as the weekend approached (last week), Bitcoin had pulled back while altcoins (all cryptos besides BTC) "continued to party." Cardano (ADA) had rallied 15% to hit all-time highs of more than $1.40, and TRON and EOS "approached double-digit gains," eToro noted in its report.
ADA is down to $1.23, Tron or TRX is trading at just over $0.06, and EOS is trading at $4.12 at the time of writing. Both EOS and TRON were once top-10 cryptos by market cap and were expected to attract a large number of users. But now it appears that these projects have been overtaken by arguably more stable, well-planned and well-researched initiatives like Binance Coin (BNB), Cardano, Polkadot (DOT), and Chainlink or LINK (just to name a few).
As noted by the eToro team, some of main developments from this past week include Morgan Stanley "getting the Bitcoin ball rolling" and Howard Marks "coming round to Bitcoin."
As mentioned in eToro's blog:
"Wall St. giant Morgan Stanley has made an explosive entrance to the cryptoasset market. The bank disclosed on Wednesday (March 17) that it will offer clients access to three Bitcoin funds via its platform, and penned a new investor note making the case for crypto as an emerging asset class. South Korean media reports the bank is also bidding to buy local exchange Bithumb."
eToro's recap report added that as the first "major" US banking institution to provide clients exposure to Bitcoin, Morgan Stanley's adoption "marks another critical milestone for the maturing asset class, and one that could encourage other banks to offer similar Bitcoin funds to their customers."

eToro's report further noted that the billionaire co-founder of Oaktree Capital had referred to Bitcoin as an "unfounded fad" back in 2017. However, Marks reportedly told Korea Economic Daily that his statements might have been somewhat of a "knee-jerk reaction."

He pointed out that there could be several benefits of Bitcoin such as being able to maintain one's privacy (although this is questionable because BTC transactions are recorded on publicly-accessible block explorers) and have the option to trade 24 hours a day.

eToro also mentioned that Marks is the latest to join many other former critics who have now  suddenly embraced Bitcoin. This impressive list now includes billionaire investor Mark Cuban, who previously stated that he would prefer to hold bananas than Bitcoin.

Then there's also Ray Dalio, who has referred to the leading crypto as "one hell of an invention" after previously expressing concerns about its highly volatile nature. Recently, however, Dalio argued that it's possible Bitcoin could get banned or outlawed for the same reasons that gold possession became illegal in the US for a certain time period.

eToro's report also noted that as government stimulus checks "continue to hit American bank accounts, expectations are widespread for stimulus-fueled Bitcoin buying in the coming week."

This may be "coupled with big announcements," the trading platform added. Robby Gutmann, Co-founder of $10-billion fund manager Stone Ridge, recently revealed that we should expect many "game-changing milestones" from major financial institutions (who may announce plans to  adopt Bitcoin).

eToro also mentioned that "on the macroeconomic front," traders may have been watching Fed Chair Jerome Powell's and US Treasury Secretary Janet Yellen's recent joint testimony "for clues on future monetary policy."

Interestingly, some major developments were made this week with Elon Musk's Tesla now accepting Bitcoin as payment. Then there was also the massive $300M funding round from Blockchan.com. Despite these seemingly bullish announcements, the BTC price has corrected sharply to below $53,000 and its market cap is below $1 trillion again.

Sponsored Links by DQ Promote