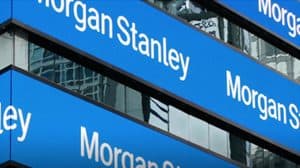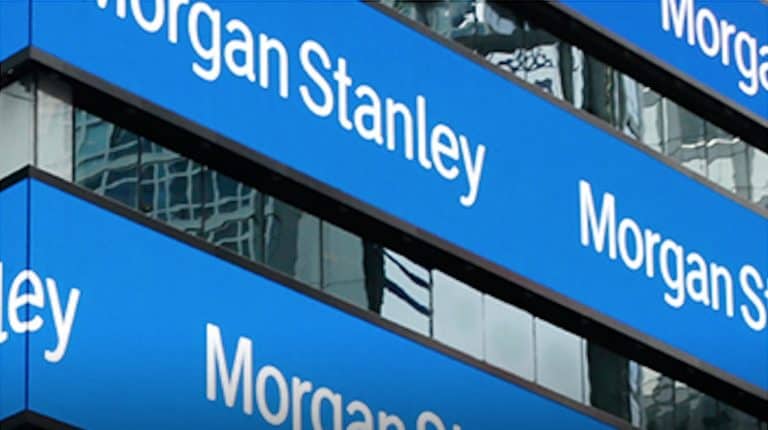 Nexo, a crypto lending platform and exchange, recently commented on how Morgan Stanley became the first major bank to offer Bitcoin (BTC) to its wealthy clients.
The Nexo team also revealed how a public software firm now has $50 million worth of Ethereum (ETH) on its balance sheet.
Nexo's blog post also noted that 40% of US consumers "want to put some of their stimulus money into BTC and stocks."
As previously reported, Morgan Stanley has opened access to three Bitcoin funds. The Nexo team pointed out that they're now seeing "the beginning of the 'next institutional wave' coming to Bitcoin."
Nexo added:
"Right on cue, … we've [recently] learned that Morgan Stanley is poised to open up access to not just one but three institutional BTC funds for its wealth management clients."
Nexo clarified that access to these types of funds will be restricted. Individuals will be required to hold $2М with the bank while investment companies need to hold $5М. Morgan Stanley will also be capping or limiting client Bitcoin investments "at 2.5% of net worth," Nexo noted.
Nexo continued:
"On the flipside, these funds offer real Bitcoin exposure — not just the sort of public market versions of crypto we've seen before. It's clear then that Morgan Stanley is seeing enough demand from clients to put their $4T AUM reputation on the line."
Nexo further noted that the funds will be managed by Galaxy Digital, FS Investments, and NYDIG and will be opening up next month after Morgan Stanley's financial advisors receive the appropriate training on the firm's new product.
As covered, reports have also surfaced that Morgan Stanley had been holding discussions to acquire a "significant stake" in leading South Korean cryptocurrency exchange Bithumb.
Nexo added:
"Slowly but surely Bitcoin is getting Wall-Street mainstream."
Nexo also mentioned:
"The US stimulus is passed, and that means about $400B smackers are going to be finding their way to Americans' accounts. The crypto community is obviously wondering how much of that is going to end up pumping prices. According to a survey released this week by Mizuho Securities, two in five Americans are looking to put some of their money into stocks and Bitcoin (with Bitcoin being significantly preferred to stocks) and overall 10% — or $40B — could find its way over."
Nexo added that this past week was "kind of a big week" for altcoins.
Headlining the news from last week was that leading digital asset manager Grayscale would be opening trusts for $BAT (Basic Attention Token), $LINK (Chainlink), $MANA (Decentraland), $LPT (Livepeer), and $FILE (Filecoin).
Nexo also noted:
"On top of that, the NEXO Token hit a fresh new all-time high of $2.80 and Coinbase announced that ADA (Cardano) was coming to its Pro platform."
Nexo's blog post also mentioned that a public company called Meitu, a Hong Kong-listed software firm, recently finalized its second purchase of Bitcoin (BTC) and Ethereum (ETH) as treasury assets. In total, the company is holding $39.5M in BTC and $50.4M in ETH, Nexo noted.
Nexo's blog post added:
"When Beeple shocked the world with a $69M auction with Christie's, you know that auction house's great competitor Sotheby's couldn't be far behind. This week, they announced a partnership that would bring the works of digital artist Pak to market. In addition to the specific art for sales, the CEO of Sotheby's has been all over TV talking about other ways they want to integrate crypto — including letting people pay and be paid with cryptocurrency. Seems like we're just at the beginning of the traditional collecting world's overlap with this industry."
(Note: for more insights from Nexo, check here.)

Sponsored