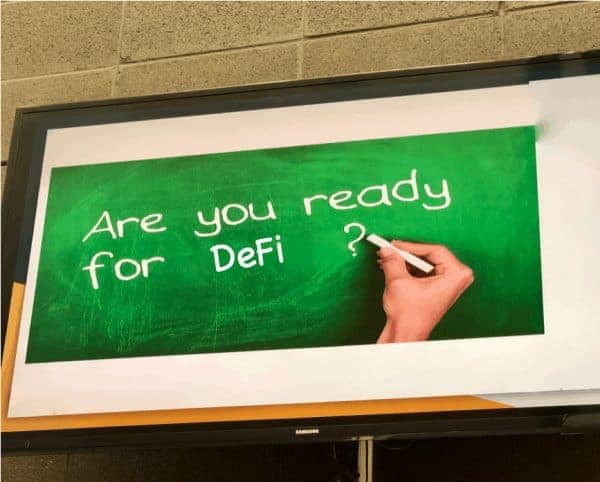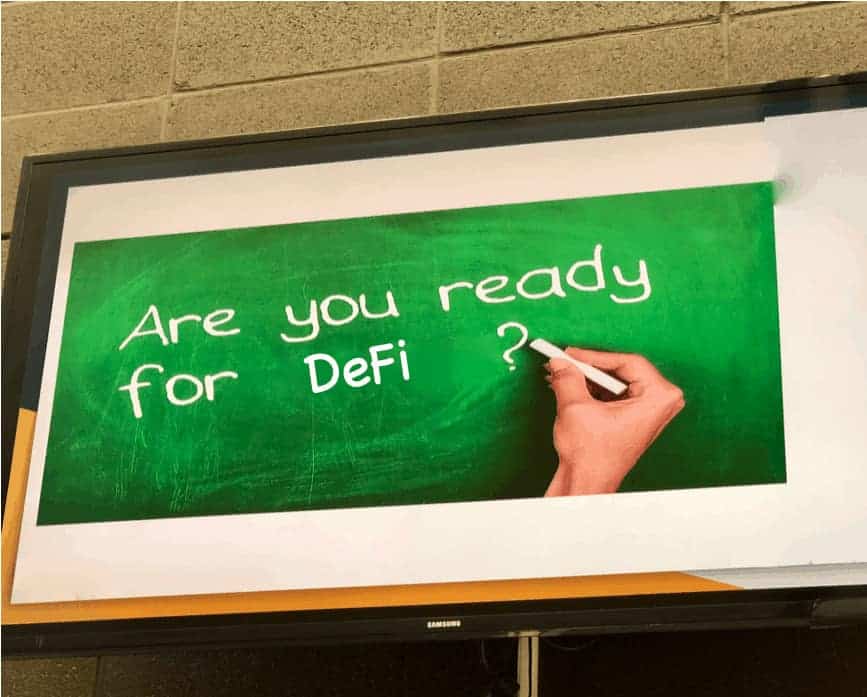 EasyFi is a universal layer-2 lending platform focused on improving the landscape of lending and borrowing digital assets. It is an open network infrastructure that facilitates peer-to-peer and cross-chain asset settlements. In a first-of-its-kind in the DeFi space, users' creditworthiness is being appraised by EasyFi using a protocol called TrustScore.
Crowdfund Insider reached out to Ankitt Gaur, the founder and CEO of EasyFi, and discussed the current issues and bottlenecks in the lending and borrowing space. Gaur also shed light on the concerns of dApps built on Ethereum and how the future looks for layer-2 based alternatives. Furthermore, he detailed how he views the DeFi space to evolve in the next 5 years and how EasyFi is working towards embracing the changes.
Crowdfund Insider: Decentralized lending protocols have become widely-adopted with the introduction of highly popular flash loans and other widely-used DeFi products.
What future potential do you see for the DeFi space in the next five years?
Ankitt Gaur: In the DeFi space, five years is a very long time. So, even if DeFi turns mainstream and replaces traditional systems, it won't be a surprise for me given its tremendous potential. Also, if the past 6 months are anything to go by, DeFi is looking at astronomical growth. And this growth is not only about the mass adoption, but also about the huge influx of DeFi applications and solutions.
To date, the majority of crypto users are interested in speculating, rather than underlying technology. The latter is what defines the true value of a project. So, in the coming years, I foresee huge investments made for user education. By this, users shall understand better the tech behind a DeFi solution and its use cases. So, I believe project fundamentals will drive the value of the currencies and not the trends.
Five years from now, I'd love to see DeFi solutions being the first option in certain financial verticals. Also, my best guess is that the major banks and financial institutions would have embraced DeFi solutions and make use of yields & liquidity generated by DeFi. The coexistence of traditional methods and DeFi sounds exciting to me. And this creates a window for regulations to come into action. Nothing groundbreaking, but I see it as bringing more security and credibility to space which is beneficial.
Crowdfund Insider: Ethereum based platforms are currently dominating the DeFi industry. Which protocols and platforms are the ones to watch closely at this time and why?
Ankitt Gaur: Despite Ethereum's growing transaction fees and time, I believe Eth-based DeFi solutions shall continue to thrive in the near future. The proposed Eth 2.0 and its complete implementation is at least a couple of years away. Rightfully so, users and devs alike are looking out for alternatives to Ethereum.
This is exactly where ventures like Polkadot, Optimistic Rollups, ZK Rollups, Arbitrum and Polygon (previously MATIC) are gaining traction. Being layer 2 blockchain networks, they provide a more user-friendly experience with regard to speed and transaction costs. The reason I am keen on scaling solutions that are not trying to replace Ethereum but to augment it. And I see this as a win-win situation for all.
The versatility and robustness of Ethereum, coupled with the low latency of these platforms is truly how the DeFi industry can evolve and grow. Currently, blockchain networks are working on interoperability which shall open the door for a plethora of DeFi solutions to complement one another. Moreover, this will improve the accessibility of financial products in the future. And we all know that ease of access is an important factor behind the adoption of DeFi solutions.
Crowdfund Insider: What are the main products and services you offer as a company? And please explain why they are useful?
Ankitt Gaur: EasyFi, at its core, is a lending protocol. What we aim to achieve is inclusiveness in the DeFi infrastructure and services. We have made a conscious decision to emphasize scalability at EasyFi. Hence, we chose the layer 2 integration to facilitate our vision. This allows us to provide a seamless cross-chain exchange of digital assets.
Our deliverables are divided into five parts — secured loans, under collateralized loans, micro-lending, credit delegation, and credit default swaps. We have ensured each service is innately consumer-centric to enhance its accessibility.
Our offerings are solving acute concerns like the high collateralization ratio and lack of credibility present in the traditional lending landscape. We use a protocol called Trust Score to set creditworthiness benchmarks in the DeFi space. Based on these benchmarks, lending and collateral decisions are taken.
For users with reasonable creditworthiness, we facilitate under-collateralized loans. Hence, both the need for collateral and the risk of bad debts reduces. Likewise, using credit delegation, we facilitate peer-to-peer lending and borrowing, staying true to the ethos of DeFi by removing intermediaries.
Also, users have credit default swaps to insure themselves against potential bad debts. In short, we are helping both lenders and borrowers by transitioning the hectic loan process into a seamless process on a single platform.
Crowdfund Insider: What are your plans for 2021? How is the crypto-assets space evolving since we've seen a considerable amount of institutional capital and overall interest now enter this nascent sector?
Ankitt Gaur: For 2021, we are planning to diversify our products and services to match the pace of the market. Likewise, we are also focusing on increasing users to further boost the adoption. For this, marketing efforts are underway.

Also, we have realized the importance of multi-chain expansion. Currently, we operate on Ethereum, Binance Smart Chain (BSC), and Polygon chains. So, we are working on integrating with other blockchain networks to enhance liquidity in the existing markets. Apart from that, we are looking to tokenize most liquid & market efficient digital assets and integrate them into a collateral market. And we are also trying to enhance incentives for our participants using community engagement programs etc.

With regards to institutional investment and the growing interest in the digital assets space, it is not surprising for me. I hope this brings more stability to the market which should drive away from the speculative trading mentality. As said earlier, I truly believe that the fundamentals of a DeFi project will define the value of the currency. However, easier said than done, we need to collectively focus on the retail investors and their participation. By packing real-life solutions into tokens and protocols, we are one step towards achieving mass adoption of the DeFi space.

The crypto-assets space is still ripe for disruption and a large influx of retail investors can disrupt the market. And I believe this is needed for the overall growth and maturity of the market.

Sponsored Links by DQ Promote