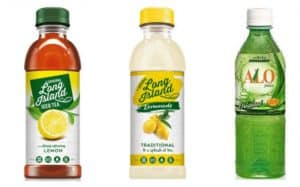 Individuals affiliated with Long Blockchain, previously operating as Long Island Iced Tea Company, have been hit with allegations of insider trading by the Securities and Exchange Commission (SEC).
Once a beverage firm, during the early days of the blockchain boom the company decided to pivot to a blockchain-focused company. Shares initially rocketed higher only to drop later. Once traded on the Nasdaq, Long Blockchain was eventually ejected from the Nasdaq and migrated to OTC Markets.
In April of 2021, Best Crypto Exchange Australia announced that it had finalized the acquisition of Long Blockchain.
According to the complaint filed by the SEC, the insider trading was allegedly cooked up in 2017 when company insider and shareholder Eric J. Watson shared with a friend a pending press release regarding its move from drinks to distributed ledger technology. The information was then relayed to another "co-conspirator" who purchased 35,000 shares in the firm.
After the announcement was released, the share price jumped and the shares in the company were sold realizing $162,500 in profits.
"The SEC remains committed to preventing all types of fraudulent conduct in connection with purported 'crypto' companies, including profiting from trading on material non-public information," stated Richard R. Best, Director of the SEC's New York Regional Office.
The SEC's complaint charges Watson, Oliver Barret-Lindsay, and Gannon Giguiere with violating Section 10(b) of the Securities Exchange Act of 1934 and Rule 10b-5 thereunder, and seeks permanent injunctions and civil penalties as to all defendants, and, additionally, an officer and director bar as to Watson.

The SEC previously charged Barret-Lindsay and Giguiere in connection with their alleged role in a stock manipulation scheme, which is currently in litigation.

Both Lindsay and Giguiere pled guilty to criminal charges in connection with that matter.  Additionally, the Commission revoked the registration of Long Blockchain's securities on Feb. 19, 2021.

Sponsored Links by DQ Promote