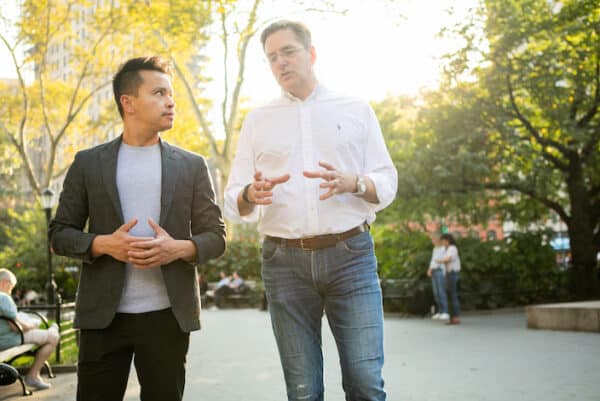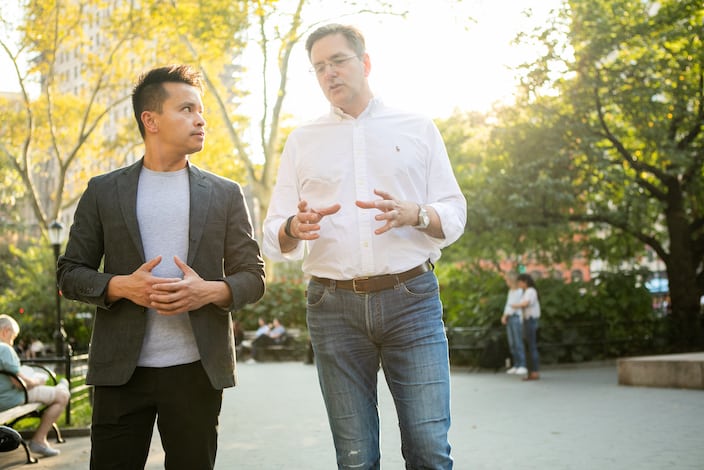 With the completion of the acquisition of Seedrs, Republic has announced that it is now the "first global private investment platform," which will provide access to investment opportunities for retail investors around the world. Republic has shared that it has received final regulatory approval to close on the deal announced late last year.
Seedrs will continue to operate under its existing brand as part of Republic's newly formed global retail arm.
Republic is a Fintech unicorn valued at over $1 billion. The company has evolved from an early-stage investment platform to support a diverse number of verticals providing online capital formation, such as real estate, gaming, digital assets, and more.
Announced in December of 2021, Republic revealed a $100 million purchase of one of the leading securities crowdfunding platforms in the world. At the time of the announcement, Jeff Kelisky, Seedrs CEO, said:
"Seedrs and Republic will continue to lead and innovate the private investment market. The acquisition by Republic provides Seedrs with powerful new platform capabilities to complement our existing offerings; access to US investors and dealflow; and a further commitment of substantial investment by Republic into Seedrs to accelerate growth in the UK and Europe."
The news of the acquisition followed the failed merger of the two largest UK crowdfunding platforms, Crowdcube and Seedrs, which was shot down by UK regulators as uncompetitive, a decision that failed to recognize the importance of scale and the nature of competition.
In a corporate statement, Republic said that Seedrs will act as the European investing arm of the retail investing operation. The combined entity shared dramatic executive changes as Kelisky will remain CEO of Seedrs while also stepping into the role of Executive Vice President of Republic – overseeing global retail operations, including those in the United States. Kelisky is expected to manage, in aggregate, 600 deals with around $300 million in investment for 2022.
Other executive changes include Kate McCutchen, Seedrs CMO, who will now oversee Republic Retail's global marketing efforts. Joel Ippoliti, Seedrs Chief Product Officer, takes over as global product lead for the retail investing organization.
The rest of the Seedrs' leadership is expected to continue in their roles to grow the Republic's footprint across Europe while contributing to the global mission.
The move by Republic arrives at a key moment for the securities crowdfunding industry as European Union regulations have been enacted to harmonize investment crowdfunding across all EU member states. Republic is now positioned to expand offerings beyond the US and the UK to include Europe. EU issuers may raise up to €5 million from investors in all EU countries – an amount that may be added to investors participating in the UK as well as the US. Combined, Republic & Seedrs reportedly have 2.5 million community members and 1,370 active portfolio companies.
Seedrs recently opened its European HQ in Dublin, Ireland, selecting Randal MacDonald as Managing Director and John Gavin as Finance Director to guide EU operations. Seedrs has also recently made senior hires in Lisbon, Madrid, Amsterdam, Stockholm, and Copenhagen.
Earlier this year, Republic announced a purchase in Asia as the company establishes a foothold in another market. A Seedrs insider shared, "our business expansion efforts in Asia are ongoing, and we are excited to formally begin operations as a global brand."
Seedrs, well known in the UK, has originated more than £2 billion for private firms – some of which have generated sizable gains. Revolut, one of the best-known neo-banking Fintechs, raised growth capital on Seedrs.
Seedrs also brings with it a successful secondary marketplace – a key objective for Republic. While it is not yet clear how this trading platform will be integrated into the Republic operation, it remains one of the best entities enabling liquidity for private securities in Europe.
Kendrick Nguyen, Republic's founder, remains as CEO of Republic's parent company, OpenDeal Inc.
Kelisky issued the following statement on the deal:
"We have built a really great business, driven by a mission to disrupt the world of private investing and become a global leader. This deal is a natural extension of our relationship with Republic – a coming together of two pioneers with a shared vision and purpose. Together we are now the first truly global platform for private equity investing with the drive, capital, and capabilities to shape the future of the industry."
As part of the acquisition, Republic reports that it has committed additional capital to Seedrs to "deliver new innovations and products for European investors and private businesses."
Seedrs reports that last year it saw a 137% growth in investment activity following growing investor appetite to put money into private businesses. Over 300 deals were completed in 2021, providing access to capital for companies in 14 different countries from investors in over 74 countries. Seedrs also enabled approximately £12 million of secondary share sales between 19,000 buyers and sellers on the platform.
Nguyen said the deal marks an exciting time for Republic as it extends the reach of its operations while adding to Republic's capabilities.
"By bringing Seedrs into Republic we gain, not just further geographical expansion, but also the team's talent, technology and knowledge. This will help strengthen our position as a global leader and better serve the founders and businesses and the investors that support them."